Psychological Problems Most Common Reported Child Drug Side Effect
January 22, 2014
By: Irvin Jackson
Psychiatric side effects appear to be the most prevalent risk for children taking prescription medications, according to a new analysis of adverse event reports submitted to federal drug regulators.  
The Institute for Safe Medication Practices (ISMP) issued a special report on January 16, focusing on adverse drug events among children (PDF). The researchers found that psychological side effects were a major problem in 10 of the 15 drugs examined that had adverse effects on patients under the age of 18.
ISMP looked at data on serious adverse events reported to the FDA involving children from 2008 to 2012. They found 45,610 adverse events related to children, 29,298 of those resulted in serious injury. The researchers discovered that just 15 drugs accounted for 41% of those serious injuries.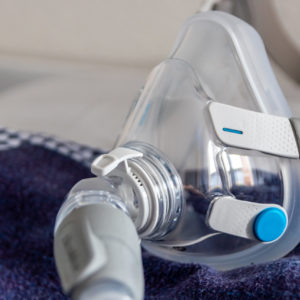 Did You Know?
Millions of Philips CPAP Machines Recalled
Philips DreamStation, CPAP and BiPAP machines sold in recent years may pose a risk of cancer, lung damage and other injuries.
Learn More
While the most reported drug on the list was Remicade, with 1,772 reports of Crohn's Disease, the very problem it is meant to treat, psychological side effects dominated the list. The second most reported serious adverse events were suicidal tendencies and aggression linked to the asthma drug Singulair.
The ISMP noted that four drugs meant to treat Attention Deficit Hyperactive Disorder (ADHD) made the list, including Concerta, Ritalin, Vyvanse and Strattera. They were linked to suicidal behaviors, aggression, hallucinations and other psychological problems. Concerta and Ritalin both use the same active ingredient, methylphenidate, which was linked to 37 cases of sudden death in addition to the psychological problems reported.
However, the most lethal side effect for children was the risk of drugs sparking suicidal thoughts. Suicidal behavior from drugs given to children led to 274 completed suicides, 159 suicide attempts, and 100 incidents of self-injurious behavior over the span of the study.
Critics of the FDA's adverse event reporting program, which was the database used for this study, point out that as few as 10% of all actual problems associated with prescription drugs are ever reported to the FDA as adverse events, meaning the number of suicides and other psychological problems experienced among children could be 10 times higher than the numbers indicate.
ISMP points out that other sources indicate that there were about 586,000 doctor and hospital visits linked to children suffering from drug side effects every year of the study. Severe side effects and injuries accounted for about 160,000 emergency room visits per year. However, the FDA only received a very small fraction of those cases as adverse event reports.
susan

April 12, 2016 at 4:37 am

I have a 32 year old son who fell victim to this medication 9 years ago. It was a nightmare of hallucinations; anger problems; inability to focus and concentrate at all; hyper tendencies etc. He spent almost a year and a half after he went off the medication going thru a detox stage like nothing you could imagine. He would talk for hours on end (6, to 12 hours non-stop and most of which made no[Show More]I have a 32 year old son who fell victim to this medication 9 years ago. It was a nightmare of hallucinations; anger problems; inability to focus and concentrate at all; hyper tendencies etc. He spent almost a year and a half after he went off the medication going thru a detox stage like nothing you could imagine. He would talk for hours on end (6, to 12 hours non-stop and most of which made no sense. He needed talk therapy continually for almost 5 years. He is left now with ocd and anxiety. The doctors put him on a cocktail of one drug after another when in the end the only that helped was keeping him off the drugs totally for about 2 years; then he was communicable again. The worst part was that the doctor that he saw said he never had a diagnosis for my son and just gave him the medication because he asked for it. Has anyone experienced anything like this? please respond
"*" indicates required fields