Injuries on Bikes, Scooters, Skateboards and Roller Blades Send 400K Kids to ER Annually: Study
May 11, 2017
By: Russell Maas
Child safety advocates indicate that more than 400,000 children are sent to the emergency room each year with varying degrees of injuries associated with wheeled sports equipment, such as bikes, scooters, skateboards and rollerblades, highlighting the importance of helmets and other protective equipment.
A report released this week by the global non-profit organization Safe Kids Worldwide, titled "Ready for the Ride: Keeping Kids Safe on Wheels", suggests that nearly 50 children are sent to the emergency room every hour for wheeled sport injuries. However, nearly half of parents surveyed indicate that their child does not always wear a helmet while riding.
Although substantial research has shown that wearing bike helmets and other protective gear plays a crucial role in preventing injuries and long term brain damage, Safe Kids Worldwide indicates that the findings of their study suggest more work needs to be done to protect children while riding bikes, scooters, skateboards and other wheeled devices.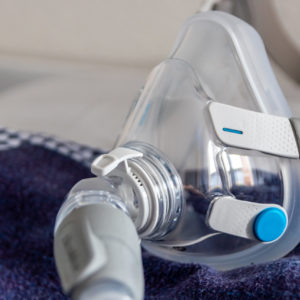 Did You Know?
Millions of Philips CPAP Machines Recalled
Philips DreamStation, CPAP and BiPAP machines sold in recent years may pose a risk of cancer, lung damage and other injuries.
Learn More
In an attempt to recognize safety trends, Safe Kids Worldwide surveyed 1,600 parents with children between the ages of five and fourteen years old, asking questions about safety habits when their kids are playing on wheels, and gauging whether parents make sure their children are wearing helmets and other safety equipment.
Researchers found that about 40% of parents indicated that their child did not always wear a helmet when participating in wheeled sports. Furthermore, 47% of those parents indicated they don't require their children wear a helmet due to the belief that the area is safe or that their child is experienced enough to not need one.
Despite a parent's belief that a child may be experienced or the riding area is safe from traffic, falls still regularly occur on bicycles, skateboards and other devices that cause an impact when hitting the concrete sidewalks and roads.
Falls to concrete roads and sidewalks can cause serious adverse health consequences. Of the injuries recorded in relation to wheeled sports crashes, data indicated 11% of emergency room visits involved serious traumatic head injuries. The most frequent injuries observed in emergency room visits included fractures to the arm, shoulder, elbow, wrist or hand.
Of the various other reasoning children did not wear helmets included 27% reporting the child finds the helmet uncomfortable, 24% reported other kids don't wear one, and 22% reported their child thinks helmets aren't cool.
According to past data, between 2005 and 2015 injury data from children bicycle falls has decreased by nearly 30%, however, injuries from scooters have went up by 40% during the same timeframe. Researchers found that in 2015, 19% of scooter related injuries to children resulted in varying degrees of head injuries.
Parental influence was found to be a significant factor in persuading children to wear helmets and other safety equipment according to the data. Researchers found that of the parents who reported always wearing a helmet, their children were found to wear a helmet 86% of the time, whereas parents who reported never wearing a helmet had children who only wore helmets 38% of the time. Researchers indicated this visual representation of wearing safety equipment by their parents influences good safety habits.
Safe Kids Worldwide released a series of recommendations within the study that will help keep children safe and help parents influence children to wear protective safety gear. Those recommendations include;
Providing children with properly fitted, comfortable helmets to encourage use.
Ride with your children until you are sure they are able to operate the wheeled device without direct supervision.
Check their equipment at the beginning and end of every season for proper function of brakes and tire pressures.
Restrict children to only ride on the sidewalk, bike paths or bicycle lanes when available.
Encourage children to wear bright colored clothing and affix reflectors to their bicycle or riding equipment.
Dr. Marcee White of Safe Kids Worldwide reported to NBC news that it is not the matter of if a child will fall, it's when the child will fall, concluding that no matter how experienced a child may be, falls are always possible and can be mitigated by the use of proper safety equipment such as helmets, knee pads and elbow pads.
"*" indicates required fields