CDC Sees Spike In Child Melatonin Poisoning Incidents
June 07, 2022
By: Russell Maas
A new report released by federal health officials indicates child melatonin poisonings have increased by more than 500% since 2016, resulting in calls for an initiative to increase in public awareness about unintended risks associated with the supplements.
The U.S. Centers for Disease Control and Prevention (CDC) published a study on June 3 in the Morbidity and Mortality Weekly Report (MMWR), warning that over-the-counter melatonin ingestion by children has skyrocketed, and could have serious and potentially fatal risks.
Melatonin is a hormone produced by the pineal gland at night in response to the circadian rhythm; the body's internal clock which manages the sleep-wake cycles in a 24-hour period. It takes light information received by the retina and produces melatonin accordingly. However, those who have trouble sleeping, are frequent travelers between time zones, or have sleep phase disorder, commonly take melatonin supplements as a natural sleep aid.
According to the study, reports of children accidentally ingesting melatonin supplements increased by 530% from 2012 through 2021, amounting to 260,435 pediatric melatonin ingestions. The study indicates melatonin accounted for 4.9% of all pediatric ingestions reported to poison control centers in 2021 compared with 0.6% in 2012.
Of the child melatonin ingestions, 27,795 required medical attention, in which 19,892 (71.6%) were discharged, 4,097 (14.7%) were hospitalized, and 287 (1.0%) required intensive care. Five children suffered severe reactions requiring the need for a ventilator, while a three month old and a 13 month old reportedly died after accidental melatonin ingestion.
Researchers indicate that severe outcomes and hospitalizations from melatonin poisoning among children increased during the study period, with the most severe symptoms reported involving gastrointestinal, cardiovascular, or central nervous system issues.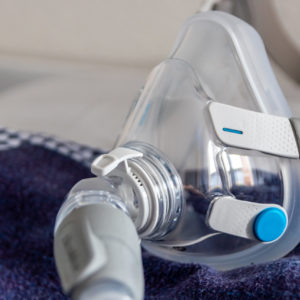 Did You Know?
Millions of Philips CPAP Machines Recalled
Philips DreamStation, CPAP and BiPAP machines sold in recent years may pose a risk of cancer, lung damage and other injuries.
Learn More
Prior research published in the Journal of Pediatrics and Child Health, by Australian researchers indicates that side effects of melatonin may cause children to suffer serious cardiovascular, immune and metabolic problems, recommending against children using it for sleep problems.
While the study does not pinpoint the exact cause of the increase in melatonin ingestions by children, researchers noted over-the-counter synthetic melatonin sales in the U.S. increased from $285 million in 2016 to $821 million in 2020.
The CDC states the number of call to poison control centers corresponds with the increase in sales, with 8,337 calls in 2012 to 52,563 in 2021, with the largest yearly increase (37.9%) occurring from 2019 to 2020.
Researchers indicate most of the accidental childhood melatonin ingestions involved children five years of age or younger, and 99% of the cases occurred in the home. The study raises concerns that due to the increase in home-use of over-the-counter melatonin, young children in their exploratory stages of life between one and five years of age may be accessing areas where parents or guardians store the supplements.
CDC researchers further speculated the use of melatonin as a sleep aid may have been adopted by more adults due to the stresses and hardships caused by the COVID-19 pandemic, thus placing more melatonin in the home where children could potentially gain access.
As a result of the findings, the CDC is calling for public health measures to raise awareness of increasing pediatric melatonin ingestions and to develop preventative measures to eliminate risks.
"Health care providers should advise parents regarding the safe storage and appropriate use of melatonin," the CDC researchers concluded. "Further, consumers and health care professionals should be encouraged to report any melatonin product–related adverse events to MedWatch, the FDA's medical product safety reporting program."
"*" indicates required fields