CDC Links Child Paralysis Cases To Viruses
November 14, 2018
By: Martha Garcia
A recent outbreak of polio-like paralysis symptoms that appear to be affecting a number of children nationwide may be linked to multiple viral infections, according to federal health experts. 
On Tuesday, the U.S. Centers for Disease Control and Prevention (CDC) issued an update on its investigation into cases of acute flaccid myelitis (AFM), which has had an increased incidence rate over the past several years.
The update was published in the CDC Morbidity and Mortality Weekly Report, warning that patients who contracted the condition all showed symptoms of viral infections prior to their AFM diagnosis.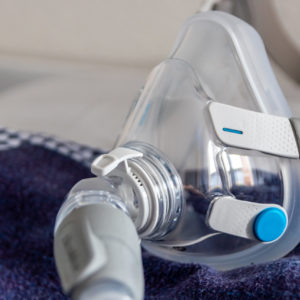 Did You Know?
Millions of Philips CPAP Machines Recalled
Philips DreamStation, CPAP and BiPAP machines sold in recent years may pose a risk of cancer, lung damage and other injuries.
Learn More
CDC investigators continue to receive increased reports of AFM cases, especially among children. A total of 90 confirmed cases and 252 suspected cases have been reported so far in 2018. This is triple the number reported in 2017.
Doctors refer to the cases as polio-like, because of the paralysis symptoms and sudden onset. AFM affects victims' spines and nervous systems, causing the muscles and reflexes to become weak. Patients lose motor function and in some cases develop paralysis.
In October, researchers studying many of the affected children claimed a likely cause of AFM was enterovirus D68. Researchers conducted experiments indicating the virus can invade nerve tissue, the spine and affect motor function.
However, CDC researchers noted patients with AFM do not consistently test positive for the D68 virus. Those who do, do not always suffer the polio-like paralysis symptoms. In fact, not one pathogen has consistently tested positive in the spinal fluid of affected patients to date.
While other options are still being considered, including toxins and genetic disorders, researchers now say the data points to a viral cause.
Agency officials now warn that more than one virus has been positively identified among AFM patients. CDC researchers positively identified D68, another virus known as EV-A71, as well as parechovirus-A6, echovirus 6, and at least five other viruses.
Not one single pathogen has been consistently identified among sickened patients. However, nearly all patients reported suffering respiratory virus symptoms in the week leading up to the onset of AFM and paralysis symptoms.
Signs and symptoms of viral illness, including fever, cough, congestion, runny nose, vomiting and diarrhea, were reported in 99% of patients with AFM prior to the onset of muscle weakness or full paralysis.
Despite the increasing prevalence of AFM, and the unknown cause of the illness, researchers emphasize the illness is still quite rare.
Parents should contact a doctor if their child developssudden weakness of the arms or legs or full paralysis. Doctors should ask about respiratory symptoms experienced among those patients and take stool, respiratory, and spinal fluid samples as soon as possible to help investigators determine a definitive cause of the illness.
"*" indicates required fields