Child Poisonings Are On The Rise, And Mostly Preventable, Children's Hospital In LA Warns
September 09, 2021
By: Luke Tollen
Reports of preventable childhood poisonings are on the rise, potentially due to lifestyle changes during the ongoing COVID-19 pandemic, which may be causing some adults to leave harmful medications and products within easy reach of children.
Children's Hospital Los Angeles (CHLA) issued a press release on August 27, warning about the sharp rise in child poisonings over the past 18 months, often involving medications or edible marijuana products that children were able to access.
According to the report, staff used to see one or two emergency cases of poison consumption per week. However, that number doubled in the second half of 2020.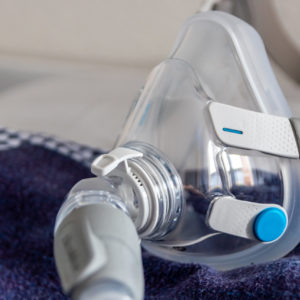 Did You Know?
Millions of Philips CPAP Machines Recalled
Philips DreamStation, CPAP and BiPAP machines sold in recent years may pose a risk of cancer, lung damage and other injuries.
Learn More
CHLA doctors warn that the coronavirus pandemic is changing the habits of many adults. With many individuals working from home, parents and caretakers are increasingly leaving their medications out on the counter, rather than securing the dangerous products.
The hospital recommends parents and caretakers lock up their medication when not using it. Childproof locks for places holding medications are crucial, they said, especially if the pills are kept in easier to use containers such as Sunday-through-Saturday pillboxes. The CHLA offers parents childproof locks for cabinets if they do not have one.
Caretakers should also toss pill bottles that have expired, according to the recommendations. Expired medications need to be disposed of properly by putting them in the trash, or giving them back to a pharmacy for disposal.
Marijuana Edibles Poisoning Risks
CHLA doctors warn children are also finding edible marijuana products more frequently, as their popularity has increased following legalization in many states. Many marijuana edibles come in a form that is attractive to children, such as gummies and brownies, increasing the risk that they may consumer the dangerous drug.
Manufactured products like edibles and vaping liquids could be a greater health risk to children than plant products, due to higher levels of tetrahydrocannabinol (THC) than unprocessed cannabis plant materials, experts warn. For instance, a product such as a cookie may contain several times the level of THC recommended for even adults.
"I think what's happening is, parents are challenged with a couple of things," Dr. Helen Arbogast, manager of CHLA's injury prevention program, said in the press release. "One is working from home, so they may be incredibly distracted and leave things around that they ordinarily use. And I also think we can't underestimate the impact of the stress caused by the pandemic. Medical marijuana is one of the strategies people use to alleviate some of that."
The report recommends educating the entire family regarding poisonings, emphasizing that all caretakers of children need to understand the risk of leaving medications out, and need to know how to keep medications out of children's hands. Their recommendations include:
Keep medications and marijuana products in locked cabinets and in their original, childproof container.
Throw out expired medications responsibly, either by putting them safely in the trash or flushing them if they are on the FDA's "flush list".
Educate extended family members, such as grandparents who may be serving as caretakers, on medication safety and childproofing.
Keep the number for poison control on hand. Poison control centers nationwide can be contacted by calling 1-800-222-1222.
"*" indicates required fields