Children With Brain Injuries May Face Long-Term Impairments, Even After Mild Trauma: Study
February 25, 2016
By: Martha Garcia
New research highlights the significant levels of impairments in behavior and academic performance that may be experienced after a childhood brain injury, regardless of whether it was considered a mild or severe trauma.
In a study published this week by the medical journal JAMA Pediatrics, researchers indicate that factors in the home play an important role following a head trauma, as children may fare worse in families with more lenient parenting, strict parenting or fewer home resources.
Researchers studied children at their homes, schools and in hospitals, including 3 children's hospitals and one general hospital in the Midwest. Children were enrolled in the study between January 2003 and October 2006, and follow-ups were completed between January 2010 and April 2015.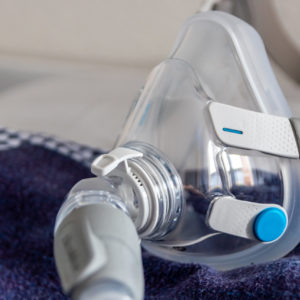 Did You Know?
Millions of Philips CPAP Machines Recalled
Philips DreamStation, CPAP and BiPAP machines sold in recent years may pose a risk of cancer, lung damage and other injuries.
Learn More
A total of 58 children who sustained a traumatic brain injury (TBI) were compared to 72 children who sustained an orthopedic injury, such as fractures or broken bones. They were followed from shortly after their injury, and the results highlight how a pediatric brain injury contributes to impairments in both behavior and academic performance.
Affecting Functional Outcomes
Children with complicated, mild TBIs had twice the greater impairments in school than children who suffered an orthopedic injury. Those children also had a greater the risk of impairing their thinking than those with orthopedic injuries.
Children were scored using the Child and Adolescent Functional Assessment Scale (CAFAS) which measures long-term functional outcomes in everyday settings.
Functional injuries in children with TBI were more pronounced among children from families with higher levels of permissive parenting, authoritarian parenting and fewer home resources.
On the CAFAS scale, children who were in permissive parenting households scored 49.71 for severe injury, 35.75 for moderate, and 58.14 for complicated mild injuries. Children who sustained an orthopedic injury had a score of 16.16.
CAFAS scores were similar in children with authoritarian parenting. For those with severe injury 56.45, 41.80 for moderate, 54.90 for complicated mild and 17.12 for orthopedic injuries. Among children with fewer home resources CAFAS scores were 69.57 for severe injuries, 47.45 for moderate, 49 for complicated mild, and 23.81 for orthopedic injuries.
Across the board, children with traumatic brain injuries, even mild injuries, scored worse in measuring long-term functional outcomes than children who simply sustained an orthopedic injury.
The findings highlight the importance of protecting children from head injuries, even minor ones, as it the brain trauma may impact their ability to function in everyday situations.
"Children with relatively mild early TBI experience long term functional impairments, particularly in the context of less favorable home environments," wrote study authors. "Improving parenting skills and quality of home environment may promote functional recovery following early TBI."
Focusing on brain injury in children has become even more key following highly publicized effects of sports injury. Research published in the Journal of Neuroscience concluded children who suffered a mild traumatic brain injury often suffered from side effects for up to three months.
Other studies have shown children who suffer TBIs often face severe side effects, including a fivefold increased risk of depression and a higher likelihood of suffering long-term ADHD, or attention deficit hyperactivity disorders, as well as other neurocognitive problems affecting intelligence and behavior.
A study published in 2014, showed emergency room visits for traumatic brain injury children increased 30 percent, and children under 3 had the largest increase, between 2006 and 2010. A CDC study found children faced a 60 percent increased risk of suffering a traumatic brain injury, compared to an adult.
"*" indicates required fields