Study Links Childhood Brain Injury and ADHD Risk Years Later
July 13, 2021
By: Martha Garcia
Children and teens who suffer a traumatic brain injury (TBI) may be more likely to be diagnosed with attention deficit hyperactivity disorder (ADHD) later in life, according to the findings of new research. However, the delay in diagnosis may be because cases of ADHD linked to childhood brain injury have commonly gone undiagnosed.
In a study published this week in the medical journal JAMA Pediatrics, researchers with the University of California, Los Angeles found a high number of adolescents who suffer brain injuries had previously undetected signs of ADHD.
Researchers conducted a meta-analysis of 24 studies, which included 12,374 children between the ages of 4 and 18,who suffered concussions and mild, moderate or severe childhood brain injuries. They were compared to more than 43,000 control subjects.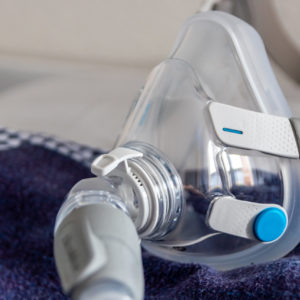 Did You Know?
Millions of Philips CPAP Machines Recalled
Philips DreamStation, CPAP and BiPAP machines sold in recent years may pose a risk of cancer, lung damage and other injuries.
Learn More
Roughly 10% of youth investigated during the study with ADHD suffered a traumatic brain injury. Comparatively, only about 2% of youth in the control group without ADHD suffered a TBI.
About 16% of teens who suffered childhood brain injuries and were later diagnosed with ADHD was 16%. However, in the general population, the rate of ADHD diagnosis was only just under 11%.
Children and teens who suffered a severe brain injury were 4.6 times more likely to be diagnosed with ADHD within one to two years than children and teens who weren't injured.
Researchers are unsure whether ADHD, which is linked to increased impulsivity, may lead to youth suffering more concussions and head trauma. It could be because they are more reckless in sports and leisure activities, and were not diagnosed early, or it is also possible the brain injuries may cause a child to develop ADHD. The study was a meta-analysis and could not prove cause and effect, meaning researchers could not determine if the childhood brain injury caused ADHD, or if there was a failure to diagnose the adolescents with ADHD before the head injury occurred.
Furthermore, the risk of having ADHD was not significantly increased after a concussion among mild TBI and moderate TBI sufferers. The risk of ADHD among children with other injuries was also low, leading researchers to lean toward the likelihood that severe head injuries may lead to ADHD.
The risk of being diagnosed with ADHD after suffering a severe brain injury was increased within one year and in the years following. Of nearly 6,000 youth who suffered severe brain injuries, 36% were diagnosed with ADHD more than one year later.
Roughly 0.2% of teens and children with ADHD in the study had skull fractures compared to 0.1% of youth who did not have ADHD. Roughly 4% of youth with ADHD suffered concussions, compared to 1% of youth without ADHD.
When ADHD patients took medications for at least one year to help manage the condition they were 7% less likely to suffer another TBI. Researchers noted ADHD medications may help teens and children focus better, help minimize distractions and stay engaged with the activity and surroundings when performing a task or engaging in sports or physical activities.
About 7% of children and teens and 2% of young adults are diagnosed with ADHD around the world.
"This study noted a significant association between TBI severity and ADHD diagnosis," the researchers determined. "In children with severe but not mild and moderate TBI, there was an association with an increase in the risk for ADHD. The high rate of preinjury ADHD in children with TBI suggests that clinicians should carefully review functioning before a TBI before initiating treatment."
"*" indicates required fields