Children May Be Getting Too Many CT Scans: Report
June 12, 2013
By: Martha Garcia
The findings of a new study suggests that children may be receiving too many CT scans, which could result in high rates of cancer.
In a study published online by JAMA Pediatrics on June 10, researchers reviewed data from seven U.S. healthcare systems between 1996 through 2010, evaluating computed tomography (CT) scan use among children younger than 15 years old.
The study involved the equivalent of 4,857,736 child years of evaluation and calculated the radiation for 744 CT scans done between 2001 and 2011.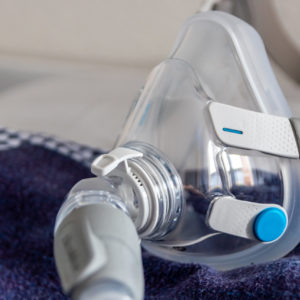 Did You Know?
Millions of Philips CPAP Machines Recalled
Philips DreamStation, CPAP and BiPAP machines sold in recent years may pose a risk of cancer, lung damage and other injuries.
Learn More
Diana L. Miglioretti, Ph.D., of the Group Health Research Institute and University of California, Davis and her team of researchers found the use of CT scans doubled for children under five and tripled for children between the ages of 5 and 14 between 1996 and 2005. The rates remained the same during 2006 and 2007, then finally began to decline in 2008.
Researchers found cancer rates were much higher for girls who received CT scans of the abdomen or pelvis. One girl would develop radiation induced cancer for every 300 to 390 abdomen or pelvic CT scans conducted, 330 to 480 chest scans or 270 to 800 spine scans depending on the girl's age.
The study indicated that the CT scan attributable cancer risk was higher for younger patients and girls than for older patients and boys. The research found the risk of leukemia was the highest for children under five years of age who received head scans. Approximately 2 cases of leukemia would develop for every 10,000 scans.
Overall, the team found nationally for every 4 million pediatric CT scans conducted each year, patients would develop 4,870 cases of future cancer. These figures were calculated based on data taken from Japanese atomic bomb survivors who were exposed to different levels of radiation.
Researchers also noted, reducing the highest 25% of doses to a median dose would prevent 43% of future cancers. Lower dose scans or no scan at all is often possible depending on the medical situation. Parents are urged to ask doctors if the CT scan is medically necessary or if another scan can be done to reveal similar results.
Previous research has found that CT scans triple the risk of cancer for young children, who are more sensitive to radiation than adults.
Cancer Risk from CT Scans Often Underestimated
CT scans are a high powered x-ray that exposes patients to radiation measuring the equivalent of 100 to 500 chest x-rays. The radiation dose from one CT scan can range from a few millisieverts to 20 millisieverts. Twenty millisieverts is the yearly exposure limit for employees in the nuclear industry.
A study from earlier this year found 85% of patients receiving CT scans do not realize the amount of radiation their body is exposed to during the scan. They often also underestimate the risk of cancer the test may pose. In fact, only 5% of patients understood the test would put them at risk for developing cancer in the future.
Other research indicates a growing trend of increased use of CT scans over the past 15 years, with usage rates nearly tripling. With the increased use of the scans on the rise, studies revealing CT scans are often ineffective at detecting more heart attacks make the increased use of the scans of higher concern to the public.
"*" indicates required fields