Top-Selling Children's Drinks Fail To Meet Health Recommendations: Report
October 23, 2019
By: Martha Garcia
Popular sweetened drinks that commonly target children often contain much more sugar than health experts recommend and add a lot of calories to their daily diet, according to the findings of a new report.
Researchers from the University of Connecticut Rudd Center conducted an analysis of sweetened drinks currently on the market and advertised to children. The findings were published this month in its Children's Drink Food Advertising to Children and Teens Score 2019: Sales, Nutrition, and Marketing of Children's Drinks report.
Children's sweetened drinks, such as fruit juice, flavored water and mixes, often contain high amounts of unhealthy sugars and come in large servings that are more than doctors recommend for children, according to the report. These types of products account for two-thirds of children's drink sales.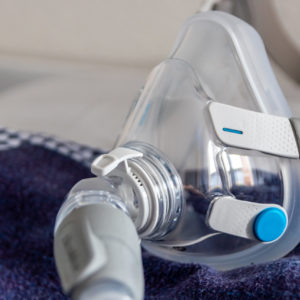 Did You Know?
Millions of Philips CPAP Machines Recalled
Philips DreamStation, CPAP and BiPAP machines sold in recent years may pose a risk of cancer, lung damage and other injuries.
Learn More
The analysis focused on sweetened drinks, but did not include soda, sports drinks, and iced teas that are advertised to a larger population.
Researchers identified 23 drink brands and 67 sub brands or varieties of sweetened beverages, half of which contained sweeteners the others did not. Sweetened drinks examined by the report included Capri Sun, Hawaiian Punch, Sunny D, and Minute Maid Lemonade.
One serving of many of these drinks had more than 50% of the recommended amount of daily added sugar for children.
Sweetened drinks also made up 62% of the $2.2 billion in children's drink sales in 2018. Fruit juice or juice/water blends accounted for 38% of sales. Fruit drinks are the most common type of sugary drink consumed by young children.
Sugary drinks contribute to nearly half of all added sugar consumed by children and 17% of the total calories children take in come from added sugars. Experts warn sugary drinks may lead to malnutrition, and other negative health effects because they are a major source of excess calories for children.
In fact, none of the 34 sweetened drinks aimed at the youth market met the American Academy of Pediatrics (AAP) nutrition recommendations. Pediatricians don't recommend serving any of these drinks to children.
According to the findings, two-thirds of sweetened fruit drinks contained no fruit juice and those that did contain some fruit juice only had 5%.
Children between the ages of 2 and 11 see more than twice as many ads for sweetened drinks than healthier alternatives. They also see four times as many ads for sweetened drinks than their parents.
The report also concluded sugary drink consumption and juice consumption is higher among black and Hispanic children compared to white children of the same age.
The AAP recommends children over 1 year should only drink plain water or milk; they don't need juice. If they are going to drink juice, 1 to 3 year olds should have no more than 4 ounces of pure fruit juice per day. Older preschoolers should have no more than 6 ounces.
Comparatively, most single serving 100% juice boxes contain more than 4 ounces, some exceed 6 ounces.
The Rudd Center recommends steps to help reduce children's consumption of sweetened drinks:
Requiring packaging that clearly indicates on the front whether a product contains added sugars, as well as the percentage of real fruit juice inside.
Implementing State taxes on sugary drinks.
Banning direct advertisements of sugary drinks directed to children.
"*" indicates required fields