Clozaril, Similar Drugs Linked To Life-Threatening Bowel Problems, FDA Warns
January 30, 2020
By: Irvin Jackson
According to new warnings issued by federal drug regulators, the side effects of Clozaril and other clozapine-based schizophrenia drugs may cause serious bowel complications, which could lead to hospitalization or even death.
In a drug safety communication released on January 28, the FDA announced it is strengthening the existing warnings for clozapine drugs, including Clozaril, Fazaclo ODT and Versacloz.
The agency will require drug makers to warn about the risk of serious and potentially life threatening bowel problems from Clozaril and other schizophrenia drugs that contain the active ingredient clozapine.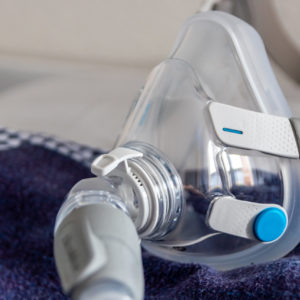 Did You Know?
Millions of Philips CPAP Machines Recalled
Philips DreamStation, CPAP and BiPAP machines sold in recent years may pose a risk of cancer, lung damage and other injuries.
Learn More
According to the FDA, a number of cases have been identified involving constipation linked to clozapine side effects between 2006 and 2016, which resulted in serious bowel problems that resulted in either hospitalization, surgery, or death. Injuries included death of the colon wall, known as necrotizing colitis, as well as blood flow blockages in the intestines, death of parts of the intestines, and abdominal distention resulting in bowel obstruction.
The agency notes it only reviewed reports submitted to the FDA or found in medical literature, and FDA investigators suspect there are additional cases of which the agency is unaware.
Clozapine is an antipsychotic medication used to treat patients diagnosed with severe schizophrenia whose symptoms cannot be controlled by standard antipsychotic treatment or therapies. The medication has also been used to treat reoccurring suicidal behavior in patients with schizophrenia or schizoaffective disorder. The drug is used to block various receptors in the brain and restore balance in patient's dopamine and serotonin level.
According to the FDA, drugs like Clozaril and Fazalco ODT affect how the bowels function in a majority of patients.
The agency recommends patients taking the drugs contact their healthcare professional if their bowel movements are less frequent than normal, they do not have a bowel movement at least three times per week, if they have dry or hard stools, or if they have difficulty passing gas. They should contact their healthcare professional immediately if they are also experiencing nausea, vomiting, bloating or belly swelling, or belly pain.
The FDA recommends healthcare professionals evaluate patients' bowel function before starting them on a clozapine-based drug, avoid co-prescribing clozapine with other anticholinergic drugs which can cause gastrointestinal hypomotility, and advise patients of the potential risk of serious bowel issues.
In addition, doctors should question patients on clozapine about the frequency of their bowel movements, advise them to stay hydrated to prevent constipation, and to warn them to contact a healthcare professional immediately if they have difficulty having bowel movements, do not have bowel movements at least three times a week, or have problems passing gas.
The agency also recommends doctors monitor patients for symptoms of complications such as nausea, abdominal distention or pain, and vomiting. In addition, they should consider prescribing laxative treatments as a prophylactic for patients who have a history of bowel complications when starting them on clozapine.
The FDA is encouraging doctors and patients to report adverse side effects linked to the use of these drugs to its MedWatch adverse event reporting program.
Anne

May 22, 2021 at 8:38 am

Clozaril toxicity.

Nelly

March 31, 2021 at 10:21 pm

Why does clozoril contain talc? Isn't talc a toxin if ingested? I've been taking clozapine for months and it caused brain damage to me in the past of the brain which controls muscle function The result is body tremors that can't be reversed.
"*" indicates required fields