Carbon Monoxide Risks Making Deadly Winter Storm Even Deadlier
February 18, 2021
By: Russell Maas
A number of winter storms have slammed the United States in recent weeks, causing widespread power outages and freezing cold temperatures, which greatly increases the risk of carbon monoxide poisoning as individuals scramble to find supplemental power and heating sources.
Carbon monoxide is often described as the "silent killer", as the gas has no smell, taste, color or other irritating factors that may allow individuals to detect a leak. According to the U.S. Centers for Disease Control and Prevention (CDC), carbon monoxide poisoning kills about 500 people in the U.S. annually, and is linked to about 15,000 emergency room visits, many of which occur during the winter months when supplemental, CO emitting heating sources are most frequently used.
According to media reports, at least six deaths and more than 300 carbon monoxide injuries have occurred in recent days in Texas and Oregon, after severe snow and ice storms swept through the region, leaving millions without power.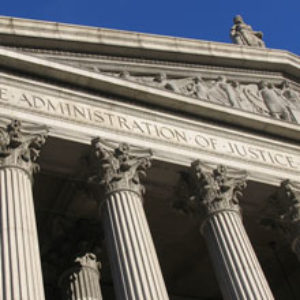 Carbon monoxide cases have spiked in Harris County, Texas, after the state's electricity grid failed during the winter storm. Of the incidents reported out of the county, at least 90 carbon monoxide exposure calls were received by the Houston Fire Department and 100 individuals were treated at Memorial Hermann's emergency rooms for carbon monoxide related injuries.
According to a Memorial Hermann spokesperson, many of the individuals were exposed to the lethal gas by using barbecue pits and generators indoors to stay warm during the power outage.
Several carbon monoxide deaths appear linked to efforts by residents of storm-stricken areas to keep warm. Local media outlets reported a woman and an eight year old girl died from carbon monoxide poisoning in Sharpstown, Texas, after using a running vehicle in the attached garage of the home as a heat source.
Prolonged carbon monoxide exposure may result in mental confusion, vomiting, loss of consciousness and quickly cause death. Individuals exposed to carbon monoxide typically experience symptoms similar to the flu, and those who survive prolonged exposures are commonly left with devastating brain damage that can impact them for the rest of their lives.
The U.S. Consumer Product Safety Commission (CPSC) urges families to take the proper precautionary steps to ensure their heating systems are safe, and not leaking potentially fatal carbon monoxide gas, which is one of the leading causes of fatal poisoning in the United States.
All heating systems that work off of oil, propane or natural gas emit carbon monoxide, and even secondary heating sources, such as fireplaces release the toxic and odorless gas if not vented correctly.
Portable gas powered generators also produce carbon monoxide, and are commonly used over the winter months during power outages. CPSC officials recommend portable generators never be used inside a home, garage or shed and always be placed at least 20 feet away from the residence with the exhaust pointed away from indoor spaces, and never near windows or doors.
Doors and windows should be shut to prevent carbon monoxide from entering the home and carbon monoxide alarms should be installed on every level of the home and outside of all sleeping areas, the CPSC advises. If your home is already equipped with carbon monoxide detectors, consumers should check the batteries to ensure they are working properly.
"*" indicates required fields