Power Plant Coal Ash Contaminating Water With Multitude of Toxic Substances: Report
March 26, 2019
By: Irvin Jackson
A recent report warns that waste ash from coal power plants is contaminating groundwater in most states, releasing a number of different toxic substances into local drinking water supplies. 
The Environmental Integrity Project (EIP) and Earthjustice have issued a report, "Coal's Poisonous Legacy" (PDF), which warns about widespread water contamination linked to coal-fired power plants.
The report notes that there have been numerous cases where those contaminants, including arsenic, mercury and other toxic substances, have found their way into drinking water supplies.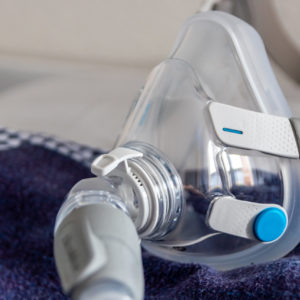 Did You Know?
Millions of Philips CPAP Machines Recalled
Philips DreamStation, CPAP and BiPAP machines sold in recent years may pose a risk of cancer, lung damage and other injuries.
Learn More
"Only in recent years has the true scope of coal ash's threat come into public view, spurred by several high-profile structural failures and spills," the report warns. "Most notably, a 2008 coal ash spill in Kingston, Tennessee, led to the release of over five million cubic yards of coal ash, destroying dozens of homes and allegedly contributing to the illness or deaths of scores of cleanup workers. Yet the most enduring legacy of coal ash disposal will undoubtedly be groundwater pollution."
The report looked at groundwater monitoring data for 265 coal plants and offsite coal ash disposal areas posted to their websites in 2018. It includes information on more than 550 coal ash ponds and landfills monitored by more than 4,600 groundwater monitoring wells.
Researchers indicate that coal-fired power plants produce about 100 million tons of coal ash each year. They found that the groundwater beneath nearly all coal plants is contaminated, with 91% detecting unsafe levels of at least one coal ash constituent in groundwater, even after compensating for contamination that may be naturally occurring. Incidents of contamination occur in 39 states, according to the findings. The contaminants include arsenic, lithium, radium, and numerous other toxic substances.
According to the findings, 52% of coal plants had unsafe levels of arsenic in nearby groundwater, and 60% had unsafe levels of lithium. The researchers noted that in most case there were multiple chemicals contaminating the groundwater.
The report also listed the 10 worst contaminated coal-ash sites in the country. The most contaminated site was the San Miguel Power Plant in Texas, an hour south of San Antonio. The researchers found that the groundwater under a nearby family ranch was contaminated with at least 12 pollutants, including cadmium, which is a probable carcinogen, and lithium, which is linked to nerve damage, at levels 100 times higher than those considered safe.
Other highly contaminated sites included areas around and under Duke Energy's Allen Steam Station in Belmont, North Carolina; PacifiCorp's Jim Bridger power plant and the Naughton power plant in Wyoming; the New Castle Generating Station in Pennsylvania; the TVA Allen Fossil Plant in Tennessee; the Brandywine landfill in Maryland; the Hunter Power plant in Utah; the R. D. Morrow Sr. Generating Station in Mississippi; and the Ghent Generating Station in Kentucky.
Researchers listed a number of ways the U.S. Environmental Protection Agency (EPA) could better regulate coal ash, including requiring the regulation of numerous coal ash dumps that are not active, requiring all of them to be "high and dry", meaning they cannot leach into nearby water supplies, and requiring more transparency of coal ash data and more monitoring.
The report also notes that there appears to be a disproportionate effect on communities of color and low-income communities. The subject, known as environmental justice, indicates that powerful corporations and companies knowingly place high polluting assets, like coal-fired power plants, near such communities because they do not have the resources to fight back, like a rich, mainly white suburban community would.
"Sooner or later, EPA and/or the states will have to reckon with the legacy of coal ash dumping," the researchers concluded. "It would be far better for the environment, for public health, and for taxpayers to make a concerted effort now, before contamination gets worse and travels farther into the environment."
"*" indicates required fields