Progress Continues Toward Settling Coloplast Mesh Lawsuits: Report
June 25, 2014
By: Austin Kirk
As hundreds of Coloplast mesh lawsuits continue to move forward through the federal court system, the parties are continuing to make progress in settlement negotiations to resolve the litigation, according to a recent court update.
Coloplast Corp. currently faces nearly 1,500 federal transvaginal mesh and bladder sling lawsuits, which have all been consolidated for pretrial proceedings before U.S. District Judge Joseph R. Goodwin in the Southern District of West Virginia as part of an MDL, or multidistrict litigation.
All of the complaints involve similar allegations that women suffered severe and debilitating complications after receiving Coloplast mesh for surgical repair of pelvic organ prolapse (POP) or female stress urinary incontinence (SUI), where the mesh eroded through the vagina, caused infections or other injury.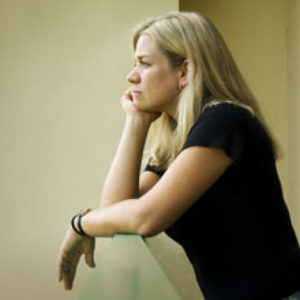 According to a pretrial order (PDF) issued by Judge Goodwin on June 16, "substantial progress" has been made toward settling the Coloplast cases and a follow up status conference has been scheduled for August 7, at which time the parties will meet with Judge Goodwin in chambers to provide an updated report.
In March, it was reported that a Coloplast mesh settlement was reached to resolve about 400 cases for $16 million.
In addition to lawsuits against Coloplast, Judge Goodwin is also presiding over thousands of similar cases brought against manufacturers of other transvaginal mesh products, including C.R. Bard, American Medical Systems (AMS), Ethicon, Boston Scientific, Cook Medical and Neomedic.
Endo Health Systems reported last month that it has agreed to pay $830 million to settle AMS mesh lawsuits brought by about 22,000 women, making it the largest settlement reported to date in the litigation.
C.R. Bard has also reached a number of individual settlements involving cases that were scheduled to come up for trial, but no global settlement agreement has been reached.
Vaginal Mesh Litigation Update
According to the latest case list (PDF) released by the U.S. Judicial Panel on Multidistrict Litigation (JPML) on June 16, Judge Goodwin is currently presiding over 17,812 AMS mesh lawsuits, 18,176 Ethicon mesh lawsuits, 12,004 Boston Scientific mesh lawsuits, 8,555 Bard Avaulta mesh lawsuits, 1,468 Coloplast mesh lawsuits, 195 Cook Medical mesh lawsuits and about 52 Neomedic mesh lawsuits.
The combined total of 58,262 vaginal mesh claims pending in the federal court system represents a nearly 35% increase in the number of cases pending since March 2014, when the U.S. JPML reported that a combined total of 43,173 cases were centralized before Judge Goodwin. In addition, thousands of other cases are pending in various state court systems throughout the country.
As part of the coordinated pretrial proceedings in federal court, Judge Goodwin has scheduled a series of early trial dates involving several of the manufacturers. Known as "bellwether" cases, such test trials are designed to help the parties gauge how juries may respond to certain evidence and testimony that may be repeated throughout the litigation.
In August, a trial involving a lawsuit filed against Ethicon by Jo Huskey is scheduled to go before a federal jury. Huskey alleges that she suffered injuries after receiving an Ethicon TVT-O bladder sling for stress urinary incontinence.
Later this year, a combined trial involving 11 Boston Scientific mesh cases is set to go before a jury starting in October 2014. That case involves women who experienced problems after receiving a Boston Scientific Obtryx sling for repair of stress urinary incontinence.
Last year, a series of three Bard Avaulta trials were set for trial in the MDL, with the first case going before a federal jury in July 2013, involving a lawsuit filed by Donna Cisson. That trial resulted in a $2 million damage award against Bard, including punitive damages designed to punish the company for the actions during the manufacture and sale of the product. The second and third trials were each settled shortly before they were set to begin, with terms of the deals withheld.
Given the lack of progress towards settling additional cases by some manufacturers, Judge Goodwin recently ordered that a second wave of Bard Avaulta cases and Boston Scientific mesh cases be prepared for trial, with hundreds of cases going through case-specific discovery over the remainder of this year so that they can be trial-ready by early 2015.
If the manufacturers fail to reach vaginal mesh settlements to resolve the majority of cases against them, they could face hundreds of individual trial dates scheduled throughout the country next year.
Karen

June 15, 2016 at 9:28 pm

I have been in pain and I have to wear incontience underwear and I feel like I am being pressured to settle for "a drop in the bucket" and not be cared about my future expenses and the damages to my life.

Sherry

May 19, 2016 at 8:51 pm

I am in constant pain and will never feel the same. My bladder was fine until I had the pelvic prolapse surgery and now I have had bladder problems which I have had two surgeries. I need to feel better . I am afraid of doctors making this worse.
"*" indicates required fields