Compound Pharmacy Problems Seen Years Before Meningitis Outbreak
October 24, 2012
By: Irvin Jackson
New reports suggest that state and federal health regulators may have known for years that there were problems at the compounding pharmacy that has now caused a national outbreak of fungal meningitis, with more than 300 confirmed injuries, including 23 deaths.
The New England Compounding Center (NECC) has been cited for various safety issues since 1999, the year after it first opened. However, on repeated occasions regulators allowed the compounding pharmacy to get off with essentially a slap on the wrist, avoiding any serious fines or penalties.
Practices at the compounding pharmacy are now being closely reviewed, after more than 17,500 potentially contaminated epidural steroid injections were shipped to medical providers in at least 23 states. The problems at NECC have raised serious questions about the lack of strong regulations in place over the entire compounding pharmacy industry.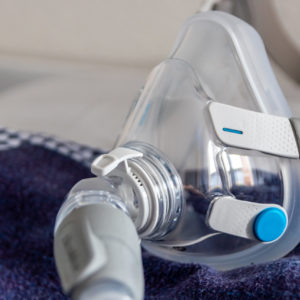 Did You Know?
Millions of Philips CPAP Machines Recalled
Philips DreamStation, CPAP and BiPAP machines sold in recent years may pose a risk of cancer, lung damage and other injuries.
Learn More
Fungal Meningitis Outbreak Has Killed 23 People So Far
According to the latest numbers from the U.S. Centers for Disease Control and Prevention (CDC), at least 308 cases of fungal meningitis, stroke or joint infections have been linked to medications mixed by NECC.
Almost all of the cases have been linked to epidural steroid injections, which were distributed to hospitals and management clinics throughout the United States for direct injection into the spine for pain relief.
Since the outbreak surfaced, investigators have found that NECC's sterility practices were atrocious, with dirty floor mats and leaking boilers found near clean rooms. In addition, the compounding pharmacy has reportedly failed to require drugs undergo the bare minimum sterility procedures and shipped drugs out before tests results confirming they were sterile could come back.
Massachusetts has stripped the compounding pharmacy and its owners of their licenses and have announced that all 25 of the state's remaining compounding pharmacies will undergo surprise inspections annually. The state has also sent a letter (PDF) to all of the compounding pharmacies licensed in Massachusetts, reminding them that all the drugs they make and sell must be in response to a prescription.
Compounding pharmacies were originally designed to supply local hospitals with needed drugs on a per-prescription basis when facilities were unable to obtain the drugs from commercial drug manufacturers. However, NECC appears to have become a virtually un-regulated drug manufacturer, sending sales representatives throughout the country and producing drugs on a large scale.
History of Problems at New England Compounding Center
Serious questions are being asked about how state officials and the FDA missed several opportunities to correct problems at the compounding pharmacy, issue substantial fines against the owners or step in and declare the pharmacy as a dangerous operation.
A new probe into the pharmacy has revealed that not much has changed since investigators first found problems at the facility in 1999.
As early as 2004, NECC was found to be sending out drugs with blank prescriptions, according to recent reports.
In 2006, NECC reached a settlement with the state over sterility problems that should have earned it a formal reprimand, which would have been public and hurt business. However, the state allowed the company to dodge that penalty by vowing to clean up its act.
"The large-scale production of a drug – in this case, a drug that is intended to be sterile and injected into patients — appears to have crossed the line from the traditionally narrow role filled by local compounding pharmacies into one that clearly involves drug manufacturing and the release of products into interstate commerce," said Dr. Michael Carome, deputy director of Public Citizen's Health Research Group in a press release issued earlier this month, calling for stronger regulation of the compounding pharmacy industry. "Indeed, prior warning letters from the FDA to the New England Compounding Center and other compounding pharmacies appear to indicate that the agency considered these pharmacies to be engaged in drug manufacturing."
The U.S. House of Reprentatives Energy and Commerce Committee has now launched an investigation into the compounding pharmacy problems, looking for documentation from the FDA on inspections at NECC going back to 2004.
NECC has now stopped all operations and surrendered its compounding pharmacy license in Massachusetts and faces a growing number lawsuits over the fungal meningitis outbreak in courts throughout the country, alleging that contaminated drugs put plaintiffs at risk of contracting fungal meningitis meningitis.
"*" indicates required fields