Compulsive Behavior Warnings for Requip, Mirapex, Similar Drugs Need to be Stronger: Public Citizen
June 30, 2016
By: Irvin Jackson
A prominent consumer watchdog group has filed a petition with the FDA, indicating that stronger warnings need to be provided for consumers and the medical community about the risk that side effects of Requip, Mirapex and similar drugs may cause compulsive behaviors, such as gambling addiction, uncontrollable shopping and hypersexual activity. 
The group, Public Citizen, submitted the petition (PDF) to the FDA on June 29, calling for a black box label warnings on six drugs known as dopamine agonists, which include Apokyn, Requip, Mirapex, Neupro, Parlodel, Cycloset, and generic cabergoline.
The stronger warnings would provide prominent information in a black box on the label to alert patients and doctors about the importance of being on the look out for compulsive behaviors that may be caused by the drugs, which are commonly prescribed to treat symptoms of Parkinson's disease, restless leg syndrome and a number of other conditions.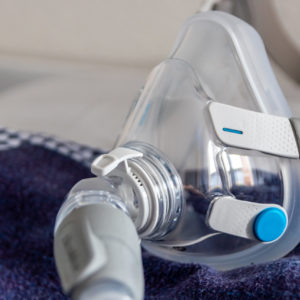 Did You Know?
Millions of Philips CPAP Machines Recalled
Philips DreamStation, CPAP and BiPAP machines sold in recent years may pose a risk of cancer, lung damage and other injuries.
Learn More
Black box warnings are the strongest label warnings that can be required by the FDA. In addition, the group called for the FDA to put into place a risk evaluation and mitigation strategy (REMS) for dopamine agonists, which would require all doctors and health care providers receive a "Dear Health Care Provider" letter warning about the risks and describing what symptoms to look out for that could indicate compulsive behaviors. Patients would be provided a medication guide with similar information.
"Patients must be warned to watch for these symptoms and talk to their doctors early, before the drugs cause serious harm to their lives and social relationships," Sarah Sorscher, a Public Citizen researcher and one of the petition writers, said in a press release. "Strong warnings given directly to patients and doctors are especially important here, because many of the people who find themselves engaging in these embarrassing behaviors will not report them or connect them to the drug."
In October 2014, a study published in JAMA Internal Medicine warned about the risk of compulsive behaviors from dopamine agonists, after an analysis of 2.7 million adverse event reports submitted to health regulators between 2003, and 2012. The researchers identified 1,580 events indicating impulse control disorders in the U.S. and 21 other countries.
In the study, researchers indicated that the Parkinson's disease drugs Mirapex and Requip were most strongly linked to incidents of impulse control problems among the class of medications, leading to gambling addictions and hypersexuality, and even compulsive shopping. However, a safety signal was also seen for Abilify gambling and impulse control problems, with at least 37 reports found specifically involving this much more widely used medication, which is part of a sub-class known as a partial-dopamine agonists.
Abilify Compulsive Gambling
Abilify (ariprazole), though not mentioned in the Public Citizen petition, has received most of the attention regarding the compulsive behavior problems in recent months, since it is one of the top-selling brand name medications on the market in the United States, generating sales in excess of $6 billion per year. It was introduced in 2002 for treatment of schizophrenia, bipolar disorder and other major depressive disorders, but is also widely used to treat irritability, aggression, mood swings and other behavior issues.
In recent months, a growing number of Abilify lawsuits have been filed on behalf of individuals who have suffered severe gambling losses from Abilify, or experienced other damages caused by impulse control problems associated with the use of the medication, including unusual sexual activity, compulsive shopping or binge eating. The complaints allege that the drug makers failed to adequately warn consumers and the medical community about these potential side effects.
Last month, the FDA issued a drug safety communication warning about the link between Abilify and impulsivity, indicating that new warnings will be added to the drug to make sure that doctors and patients are aware that side effects may include "uncontrollable urges to gamble, binge eat, shop and have sex."
As more and more individuals throughout the United States learn that Abilify caused gambling addiction that have had a devastating impact on their financial stability, family and reputation, it is expected that hundreds, and potentially thousands, of additional lawsuits will be filed in courts throughout the United States in the coming months.
Debbie

June 8, 2020 at 7:13 pm

My nephew suffers with a severe case of RLS. He started taking Neupro and the pharmacist told his wife about increasing some tendencies he may have. He is now incarcerated.

terry

October 1, 2016 at 10:12 pm

Been taking requip (ropinerole) since 2002 and have an addiction to gambling. I have tried GA without success yet..............still trying. Take ropinerole for RLS and state 3 - 7 mg pills daily. Need help!!!!
"*" indicates required fields