Concussions Reduce Blood Flow To Brain For Days: Study
December 03, 2015
By: Martha Garcia
New research suggests that there may be a link between suffering a concussion and low blood flow to the brain, even after the concussion symptoms have faded. 
In a study presented this week in Chicago at the annual meeting of the Radiological Society of North America, researchers studied football players who suffered a concussion and found they continued to have low blood pressure in their brain, long after the concussion symptoms had subsided. The results should be considered preliminary until the findings have been published in a peer-reviewed journal.
Study authors, including lead author Dr. Yang Wang from the Medical College of Wisconsin, evaluated data on 18 football players who suffered a concussion during play. They compared advanced MRIs that measure blood flow to the brain with the MRIs of 18 football players who did not suffer a concussion.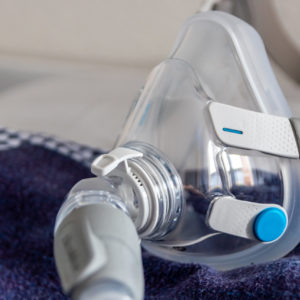 Did You Know?
Millions of Philips CPAP Machines Recalled
Philips DreamStation, CPAP and BiPAP machines sold in recent years may pose a risk of cancer, lung damage and other injuries.
Learn More
Participants in the study were an average of 18 years old. Players underwent a brain scan one day after the injury and then again one week later.
Researchers found the players who suffered a concussion had lower blood flow to their brain eight days after the injury, even after players reported concussion symptoms had stopped.
Overall, most players reported concussion symptoms faded by the second evaluation one week later. Despite reduced or completely diminished symptoms, the blood flow had declined in players who suffered a hit to the head. No change in blood flow was seen among the players who were uninjured.
Concussion symptoms can vary from a headache that gradually worsens, nausea, dizziness, confusion and irritability. Current concussion treatment recommendations include a slow return to physical and mental activities.
This is not the first time researchers have found that the effects of a recent concussion can continue for long after the immediate symptoms have disappeared. A study published in the American Journal of Neurology in 2013, revealed patients who suffered concussions, even a mild injury, showed evidence of brain damage long after all symptoms of the concussion had subsided. The study, much like the newest research, highlighted the necessity to continue to be cautious even after symptoms are gone.
The U.S. Centers for Disease Control and Prevention (CDC) indicate that nearly 250,000 children and teens suffer concussions every year during sports or other physical activity, landing them in the emergency room.
One study published in 2013, revealed brain damage can occur after a person has had only one concussion. The brain damage was seen even after one mild blow or jolt to the head.
Research has shown children can suffer side effects from a concussion for months after the blow has occurred. Despite the attention concussions have gained from the frequency of blows suffered during sports; falls and car crashes are the leading cause of hospitalizations for concussions among children and teenagers.
Researchers involved in the latest study say that, despite the results, it is too soon to know what the blood flow findings indicate for patients. They speculate it may mean there is a window of brain vulnerability, but further long-term research is needed to determine that for certain.
Dr. Wang indicates that decreased brain blood flow seems counterintuitive after a blow to the head, but the findings were clear. It is uncertain if the brain blood flow change is a factor for doctors to consider or worry about, or if the decreased blood flow is short lived. The implications of the results are simply still unclear.
"*" indicates required fields