Study Questions Whether Rest Helps Following Childhood Concussions
December 22, 2016
By: Martha Garcia
After a child suffers a concussion, common advice calls for rest. However, the findings of new research suggests that may not be as beneficial as quickly getting the child physically active again following a head trauma. 
In a study published this week in the Journal of the American Medical Association (JAMA), Canadian researchers found that children who suffered a concussion and began physical activity within a week after the injury suffered less concussion symptoms in the long run, compared to those who waited and rested according to current guidelines.
Researchers focused on assessing the number of persistent postconcussive symptoms (PPCS) seven days and 28 days after head injury, evaluating the severity of symptoms using standardized questionnaires.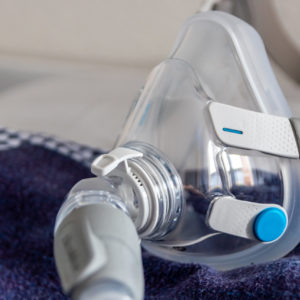 Did You Know?
Millions of Philips CPAP Machines Recalled
Philips DreamStation, CPAP and BiPAP machines sold in recent years may pose a risk of cancer, lung damage and other injuries.
Learn More
The study focused on data from nine Pediatric Emergency Research Canada Network emergency rooms involving more than 3,000 children ages five to 18 from August 2013 to June 2015.
Overall, about 70% of children and teens became active again within seven days of their injury. Of those children, 31% were symptom free and about 48% had at least three persistent or worsening postconcussive symptoms at day seven.
Comparatively, about 80% of children and teens who rested the first week after injury had at least three postconcussive symptoms by day seven.
By day 28, 40% of children that rested still had postconcussive symptoms, compared to about 29% of children who resumed physical activity.
Children who engaged in physical activity participated in things like light aerobic exercise, sport specific exercise, non-contact drills, and in a very few number of cases full-contact practice or competition.
Concussion symptoms include headaches, nausea, vision changes, problems concentrating, trouble sleeping, and emotional or behavioral disturbances. Most symptoms will go away within three months but sometimes will persist for a year or more.
Researchers  determined that participation in physical activity within one week after injury may benefit a child's recovery following acute concussion.
Concussion Guidelines
The findings run counter to current concussion guidelines, which advocate for no physical activity following a concussion or mild traumatic brain injury.
"Divergence from conservative rest recommendations following pediatric concussion toward early active physical rehabilitation would be a new approach in concussion management, potentially affecting the well-being of millions of children and families worldwide," the study's authors wrote. "Early physical activity could mitigate the undesired effects of physical and mental deconditioning associated with prolonged rest."
Research has shown people who suffer traumatic brain injuries face a wide range of risks, including increased risk of dying from and unintended injury, increased risk of ending up in prison later in life, and for teens a higher likelihood of developing anxiety and depression, especially teens who took longer to recover than adults.
A study published in 2015 suggested treatment guidelines for concussions, like those indicating rest following head injury, may have no impact on the outcome or survival rates for patients.
Researchers say the findings are promising, but recommend more studies are needed to determine if this is the best advice, especially considering about one-third of all children who suffer a concussion will experience ongoing or worsening symptoms. They suggest physical activity may be beneficial to brain injury patients by improving cerebral blood flow, promoting neuroplasticity, and releasing endorphins; all things that may help heal the brain.
Researchers also warn parents and doctors to remain cautious. Resuming physical activity after concussion does not mean a child should start playing football or other full contact sports again. Doing that puts them at risk of suffering another head injury.
Another study published in 2013 found that patients who suffer a second injury to the head following a traumatic brain injury, or a typical concussion, have an increased risk of death. The research indicated the second blow to the head is especially harmful if the brain has not had enough time to recover.
According to previous studies, more than 2 million children in the U.S. suffer concussions every year and more than 1 million are not treated by a doctor. Head injury rates have skyrocketed among children since 1990.
"*" indicates required fields