Contaminated Alcohol Wipes May Be Sign of Larger Triad Products Problem
February 28, 2011
By: Staff Writers
The recall of tens of millions of contaminated alcohol wipes by the Triad Group last month may just be the tip of the iceberg, as FDA inspections and reports appear to indicate systemic sterility problems with the company's products. 
A Triad alcohol swabs and prep pads recall was issued in January due to possible contamination with the bacteria Bacillus cereus, which could cause serious and potentially life-threatening infections.
That action was followed by a recall of Triad sterile lubricating jelly earlier this month due to concerns that it may not be sterile. However, according to an MSNBC report, FDA inspectors are now reporting that they have observed problems throughout Triad's product line, which may raise concerns about other products manufactured by Triad.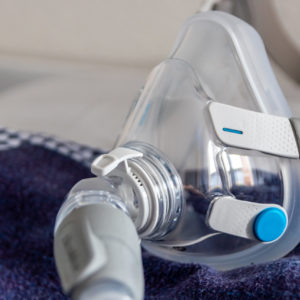 Did You Know?
Millions of Philips CPAP Machines Recalled
Philips DreamStation, CPAP and BiPAP machines sold in recent years may pose a risk of cancer, lung damage and other injuries.
Learn More
According to inspectors most recent reports, Triad Group employees packed acne pads into containers with bare hands, water pipes used in making mouth wash and glycerin suppositories were infested with microbial contamination, and workers were caught failing to add the active ingredient to children's cold medicine and then claiming they had added it.
FDA investigators have been aware of sterility problems at Triad Group's Wisconsin manufacturing facility since at least July 2009, but say they only realized there was a public health threat late last year following reports of Bacillus cereus contamination of alcohol prep pads used to clean injection and surgical sites from a Colorado hospital.
The alcohol prep pads and wipes were commonly used in hospitals and packaged with a number of medications. They were sold under the Triad brand name, as well as under variety of other labels, including CVS, Walgreens and Cardinal Health.
Since the Triad recall was announced, the FDA has received at least 100 additional reports from consumers who have had problems with the alcohol prep pads and wipes. Bacillus cereus on the alcohol prep pads could cause skin infection, or if the bacteria is pushed into the skin after the surface is cleaned with one of the wipes, it could result in potentially life-threatening infection.
At least two Triad alcohol prep pad lawsuits have been filed in recent weeks, including a Bacillus cereus infection wrongful death lawsuit filed by the family of a two-year-old Houston boy who died after becoming infected by the contaminated alcohol wipes.
Larry

March 30, 2015 at 9:35 pm

I am a diabetic, and us insulin pump, I become ill with infection at my infusion site. I contacted pump supplier, and was lied to, they claimed they were not aware of any problems. Mr Doctor put me on anti botics, but the problem got worse. I developed and infection at infusion site, it was the size of a boot ball, the end result was dailey visits to the doctor to have it drained and packed wit[Show More]I am a diabetic, and us insulin pump, I become ill with infection at my infusion site. I contacted pump supplier, and was lied to, they claimed they were not aware of any problems. Mr Doctor put me on anti botics, but the problem got worse. I developed and infection at infusion site, it was the size of a boot ball, the end result was dailey visits to the doctor to have it drained and packed with what started as 12 inches of tape like substance the was replaced on each visit. This proceedure continued for months untill they finilly got it cleared up. I still have possion on the iv preps they wanted returned, I refused to return them, they senced opened a claim with me that they still have not settled.

daniel

March 29, 2011 at 2:32 am

diane l smith died may 7, 2010 not 2011 my error

daniel

March 29, 2011 at 2:28 am

my wife diane l smith has died may 7,2011 with a bacteria infection,the disease control at the hospital could not do anything for her she died a horrable death,and there was nothing i could do for her,i dont know if she got the bacteria from your supplies or not but she ended up with vre she was in the holy family hospital in methuen mass ,there were about 10 to 12 people there with this vre my[Show More]my wife diane l smith has died may 7,2011 with a bacteria infection,the disease control at the hospital could not do anything for her she died a horrable death,and there was nothing i could do for her,i dont know if she got the bacteria from your supplies or not but she ended up with vre she was in the holy family hospital in methuen mass ,there were about 10 to 12 people there with this vre my wife lasted 1 month

Doris

March 5, 2011 at 12:33 am

i use EXTAVIA (interferon beta 1b) for my MS Multiple Sclerosis. Kaiser change me from Betaseron few month ago. Been having problems taking my shots ever since. Just stop taking ETAVIA for my MS, was not worth being sick every other day. Could that be the problem why i been getting sick?

Sandy

March 3, 2011 at 7:29 pm

my grandson not yet a year old has this from getting a shot on his leg in Dec. it still has not healed my daughter just found out after visiting the Dr a couple of times

NONYA

March 1, 2011 at 5:41 am

SAME THING HAPPENED TO US
"*" indicates required fields