CooperVision Contact Lens Recall Issued Following Eye Injury Reports
October 12, 2011
By: Staff Writers
CooperVision has removed about 600,000 Avaira Toric contact lenses from the market after a number of consumers experienced potentially serious eye damage, but the FDA is suggesting that the recall has been done too quietly and the agency may issue a warning to alert the public. 
The CooperVision contact lens recall was issued in August for Avaira Toric contact lenses, which were sold at Costco, LensCrafters and Wal-Mart, among other retailers.
The recall was not widely publicized and it was done so secretively that the FDA has called for the company to issue a broader recall notification and explanation of the reported problems with the contact lenses.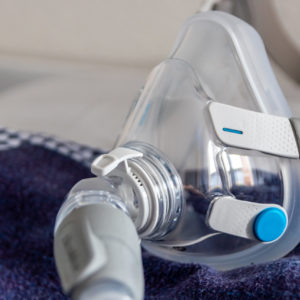 Did You Know?
Millions of Philips CPAP Machines Recalled
Philips DreamStation, CPAP and BiPAP machines sold in recent years may pose a risk of cancer, lung damage and other injuries.
Learn More
CooperVision has, to date, ignored the FDA's request to make the contact lens recall more public, so the FDA is now determining whether its own Avaira Toric safety warning is needed.
Reports from consumers include a wide variety of problems, from hazy vision to torn corneas, according to a report by MSNBC.com. One patient's wife reported to the FDA that the contact lenses took chunks off of the surface of her husband's eye when removed. Some users of the recalled contact lens have reportedly required treatment in an emergency room.
CooperVision issued the recall because of what it called an unidentified residue on the lenses. But the company did not issue a list of lots affected by the recall or details on the problem. The recall notice only mentions that some users have complained of "temporary hazy vision." The manufacturer did not disclose that some users reported experiencing torn corneas and severe eye damage.
Production of the CooperVision contact lenses has been stopped so that the company can fix the problem. The manufacturer estimates that Avaira Toric contact lenses will be shipping in normal amounts again by December.
Contact lenses result in more children visiting the emergency room than any other type of medical device according to federal regulators. Most of those incidents are due to eye infections and abrasions because children wore them too long without cleaning them the FDA has found.
Elizabeth

September 23, 2017 at 11:33 pm

I have been wearing contact lenses for 45 years. i have never had a problem with accuvue lenses. I tried the biofinity contact lenses in April 2017. 2 weeks later I noticed my eyes were itchy & sensitive to the sun while wearing them. I took them back to the eye doctor and requested my regular accuvue lenses, but by this time I had irritated my eyes and could not wear contacts at all. In Ju[Show More]I have been wearing contact lenses for 45 years. i have never had a problem with accuvue lenses. I tried the biofinity contact lenses in April 2017. 2 weeks later I noticed my eyes were itchy & sensitive to the sun while wearing them. I took them back to the eye doctor and requested my regular accuvue lenses, but by this time I had irritated my eyes and could not wear contacts at all. In June i tried the contact lenses again but after a few days my eyes got irritated so when I went to the doctor he said I had conjunctivitis and gave me eye drops for 5 days. While in Las Vegas 08/29/17 I went to the emergency room and was told I had left periorbital cellulitis. (infection behind the eyeball) I stayed in hospital 4 days on antibiotics IV then 10 days antibiotics at home. 4 days later back in the hospital for 2 days. I got discharged yesterday and have 7 more days of stronger antibiotics.

ann

March 6, 2012 at 1:18 pm

I HAVE BEEN WEARING EXPRESSION COLORED CONTACTS FOR MANY, MANY YEARS..THEY ARE ABSOLUTLY WONDERFUL, AND LOOK BEAUTIFUL IN THE EYES..GET COMPLIMENTS CONSTANLY.. I CAN'T WAIT TO ORDER THEM AGAIN......

murari

October 16, 2011 at 12:53 am

I am suffering from total loss of vision due to Avaiara contact lense which I started about an year ago, I have total looss of left eye vision. I want to join a class acation law suit if there is one. Have an attorney contact me Thanks
"*" indicates required fields