Coronavirus Class Action Lawsuit Filed Against China
March 16, 2020
By: Irvin Jackson
China and many of its health institutions have been named in a class action lawsuit over the failure to properly address the coronavirus outbreak, which has now spread worldwide.
The novel coronavirus, also known as COVID-19, began to emerge in December 2019, in the Wuhan province of China. Since then it has spread to more than 100 countries and is now considered a global pandemic by the World Health Organization (WHO).
The U.S. Centers for Disease Control and Prevention (CDC) report that, as of March 13, there were 1,629 confirmed cases in the U.S., and at least 41 deaths. Many areas have shut down schools, bars, and any venues where large numbers of people gather and life in the U.S. and a number of other countries, for all intents and purposes, is on hold.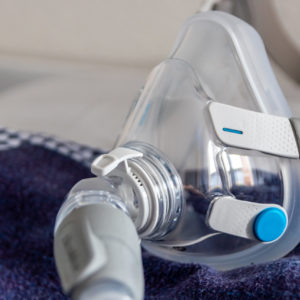 Did You Know?
Millions of Philips CPAP Machines Recalled
Philips DreamStation, CPAP and BiPAP machines sold in recent years may pose a risk of cancer, lung damage and other injuries.
Learn More
On March 13, a number of plaintiffs filed a complaint (PDF) against the People's Republic of China (PRC), it's National Health Commission, Ministry of Emergency Management, Ministry of Civil Affairs, the Hubei province, and the City of Wuhan. The lawsuit was filed in the U.S. District Court for the Southern District of Florida.
The lawsuit seeks class action status for individuals and business owners in the United States who suffered injuries or damages as a result of the coronavirus pandemic. The lawsuit claims Chinese officials failed to act swiftly or tried to cover up the severity of the outbreak.
"The PRC and the other Defendants knew that COVID-19 was dangerous and capable of causing a pandemic, yet slowly acted, proverbially put their head in the sand, and/or covered it up for their own economic self-interest," the lawsuit states. "The conduct of Defendants has caused injury and incalculable harm to Named Plaintiffs and Class Members, and such injury and harm will only multiply in coming days and weeks. The Defendants' conduct has caused and will continue to cause personal injuries and deaths, as well as other damages."
The lawsuit claims Chinese officials censored doctors trying to report the outbreak to the world, downplayed the seriousness of the virus and failed to contain it. Plaintiffs also indicate Chinese officials knew the virus was spread from human to human as early as January 3 but lied to the public about how the disease spread until January 20, by which point it had already spread beyond China's borders.
The lawsuit presents claims of negligence, negligent infliction of emotional distress, intentional infliction of emotional distress, strict liability for conducting ultrahazardous activity and public nuisance.
Susan

March 28, 2020 at 6:38 pm

I am a caregiver and i put my life on the line everytime I leave my house to see my clients and have to be around other people I dont get to sit home and be safe. If the peoe of China would of just listened to the doctor that found this Coronavirus the world not be like this, makes me sad every single day.

Non

March 27, 2020 at 6:19 am

The chances of this coming to anything are slim at best and even if they win they would have to go after Chinese backed businesses in America (which I'm willing to bet are already leaving the country just in case I know of a paper plant in Arkansas that pulled their plans just a couple days after this law suit was filed for instance) or take the ruling to the Chinese courts and hope they uphold it

Jay

March 24, 2020 at 7:42 pm

What's the best case scenario from this, win the lawsuit and somehow convince China to pay? I don't believe that has ever happened before so what do you think the probability of ever receiving anything from China on this is?

Roger

March 17, 2020 at 1:16 am

Emotional destress and possible physical ailment due to coronavirus originated from China with knowledge of improper containment
"*" indicates required fields