Cosori Air Fryers Recall Issued Following Reports of Fires, Burn Injuries and Property Damage
February 24, 2023
By: Martha Garcia
Following more than 200 reports of fires, injuries and property damage, more than 2 million Cosori air fryers are being recalled due a faulty wire connection which may cause the appliance to overheat.
The U.S. Consumer Product Safety Commission (CPSC) announced the Cosori air fryer recall on February 23, warning owners to immediately stop using the air fryer and contact the manufacturer for a free replacement.
At least 205 reports have already been submitted involving problems with the air fryers catching fire, as well as burning melting, overheating and smoking. At least 10 of the incidents resulted in burn injuries, and nearly two dozen reports of property damage caused by the Corsi air fryer fires have been received by the distributor.
The recall includes Cosori air fryers with model numbers P158-AF, CP158-AF-R19, CP158-AF-RXW, CP158-AF-RXR, CAF-P581-BUSR, CAF-P581-AUSR, CAF-P581-RUSR, CP137-AF, CP137-AF-RXB, CP137-AF-RXR, CP137-AF-RXW, CS158-AF, CS158-AF-RXB, CS158-AF-R19, CAF-P581S-BUSR, CAF-P581S-RUSR, CAF-P581S-AUSR, CO137-AF, CO158-AF, CO158-AF-RXB, and CP258-AF.
The air fryers are sold in 3.7 and 5.8 qt sizes in black, gray, white, blue, or red colors. The brand name, Cosori, is prominently featured on the front of each unit. The model number is printed on the bottom label of each unit and on the accompanying user manual.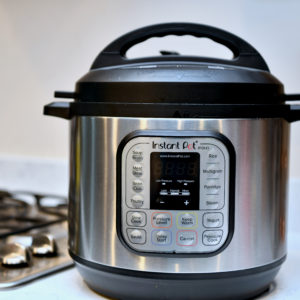 Cosori air fryers are often featured on "best" lists for kitchen gadgets. More than 2 million units were sold in the United States, 250,000 units sold in Canada, and another 21,000 units sold in Mexico.
The air fryers were sold at Best Buy, Target, and the Home Depot stores nationwide and online at Amazon.com, Adorama.com, Bedbathandbeyond.com, Cosori.com, eBay.com, Homegoods.com, Kohls.com, Lowes.com, Macys.com, QVC.com, Staples.com, Vesync.com, Walmart.com, Wayfair.com, Wellbots.com, and woot.com from June 2018 through December 2022 fro $70 to $130.
The CPSC recommends consumers immediately stop using the recalled air fryers and contact Cosori to receive a free replacement air fryer or another Cosori product. Consumers should register at recall.cosori.com.
To receive a replacement product consumers must provide photos of the recalled unit with the cord cut off and contact information. A receipt is not needed to receive a free replacement.
"*" indicates required fields