CPAP Machines Fail To Prevent Heart Problems in Patients with Sleep Apnea
August 31, 2016
By: Martha Garcia
While CPAP machines are widely recommended for patients experiencing sleep apnea, a new study suggests that the devices may fail to prevent heart attacks or other cardiac events. 
In a report published online by the New England Journal of Medicine on August 28, researchers with the Sleep Apnea Cardiovascular Endpoints (SAVE) study indicate that patients with obstructive sleep apnea saw improvements in the number of times they stopped breathing during the night while using a CPAP machine, but those patients did not have fewer heart attacks, strokes or other related cardiac events compared to patients who did not use a CPAP machine.
Researchers recruited more than 2,700 adults between the ages of 45 and 75 from 89 medical centers in seven countries. Patients had moderate-to-severe obstructive sleep apnea and coronary or cerebrovascular disease.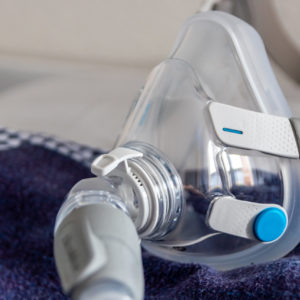 Did You Know?
Millions of Philips CPAP Machines Recalled
Philips DreamStation, CPAP and BiPAP machines sold in recent years may pose a risk of cancer, lung damage and other injuries.
Learn More
Obstructive sleep apnea causes people to stop breathing during sleep, often 30 times or more every hour. Patients are often given a small machine that provides steady air pressure through a mask or nose piece, this is the continuous positive airway pressure (CPAP) machine.
CPAP offers patients more restful sleep, causing fewer awakenings from stopped breathing. Patients are often more refreshed and more alert. A study published earlier this year indicated patients who have sleep apnea are twice as likely to suffer a workplace injury and have a three-fold greater risk of falling or being involved in a car crash.
The patients in the study were split into two groups. The first group received CPAP treatment while the second group received usual care, such as advice on healthy sleep habits, lifestyle changes and cardiovascular risk management.
About 42% of the CPAP group used the machines for four or more hours each night. The average use time was 3 hours. The CPAP group saw a drop in the number of apnea or hypopnea events from 29 events each hour to 4 events per hour.
Overall, a cardiovascular event occurred in 17%, or 229, of patients in the CPAP group. About 15% of the other group experienced heart events. A heart event is categorized as either a heart attack, stroke, mini-stroke, heart failure, or requiring hospitalization after a transient ischemic attack.
Researchers' concluded CPAP significantly reduced snoring and daytime sleepiness and improved patient's quality of life and mood overall; however it did not decrease their risk of heart events.
Nearly 60% of patients with cardiovascular disease also suffer from sleep apnea. Researchers hypothesized treating sleep apnea would also improve cardiovascular events, however that was not what the study findings indicated.
It is unclear to researchers why CPAP treatment did not improve cardiovascular outcomes. They emphasized it is still important for sleep apnea patients to continue using the CPAP machine despite the results of the study.
Mike

September 28, 2020 at 9:59 pm

been on cpap since April,was sleeping 6-8 hours before cpap. , now just 3-=4 hours sleep.i have to run with my windows do m air conditioning on to stay awake, still drifting off while driving a rig! Making the highway safer!

Bob

May 24, 2020 at 3:22 pm

I have been using a cpap machine for 30 years. Never had a problem. My Doctor thought it was time to come into the new world and buy a new system. I bought a Resmed 10 and a nose mask. The nurse then talked me into buying a SoClean. With all the advertising that is everywhere, I bought the SoClean. 8 months of using my new equipment, and using it everyday, I developed a nose infection that kept ge[Show More]I have been using a cpap machine for 30 years. Never had a problem. My Doctor thought it was time to come into the new world and buy a new system. I bought a Resmed 10 and a nose mask. The nurse then talked me into buying a SoClean. With all the advertising that is everywhere, I bought the SoClean. 8 months of using my new equipment, and using it everyday, I developed a nose infection that kept getting worse. I had to stop using my system. I'm now on medication to clear up the infection. I'm on antibiotics in pill form as well as a cream that was mixed by my pharmacist. I was told not to use my cpap until the infection is completely clear. It seems that the advertising being done by SoClean is not true. What they don't tell you that you should be cleaning your mask daily in a mixture of vinegar and water. 1 part vinager to 5 parts water. The SoClean machine does not clean the mask on it's own. The mask an the 1 foot tubing have to be cleaned with vinegar before putting your mask into the SoClean. Don't be fooled by all of the advertising they do. They should be sued for false advertising. They are fully aware of the hundreds of users that are in bad shape from not cleaning there mask before putting it into the CPAP machine.

Sandra

May 21, 2019 at 10:58 pm

I've been on my BiPAP machine for about 2 and 1/2 years Anna now I had the bad infection in my lungs they call it Mac and I'm going to have to take antibiotic 4/8 months to year over I had to go get a eye exam a hearing exam cuz the medicine can make me go blind or death or it hurt my lungs I wish I was white just Sue these companies

Roy

October 29, 2018 at 6:39 pm

Sorry for your loss. I sleepwalked out of semi while my wife was driving. I have more on my FB page.. Tom commented on Sleep Apnea CPAP Compliance Craziness. in response to Roy Ijams: Wow! A Dr. not drinking the cpap Kool-Aid. I'm on total disability now after using cpap. With device on I sleep walked out of a semi while my wife was driving about 60 mph 6/8/2012. On 10/1/2012 I had a grand ma[Show More]Sorry for your loss. I sleepwalked out of semi while my wife was driving. I have more on my FB page.. Tom commented on Sleep Apnea CPAP Compliance Craziness. in response to Roy Ijams: Wow! A Dr. not drinking the cpap Kool-Aid. I'm on total disability now after using cpap. With device on I sleep walked out of a semi while my wife was driving about 60 mph 6/8/2012. On 10/1/2012 I had a grand maul seizure after sleeping 8 hours with cpap. I have found cases of fraud, … Continue reading Sleep Apnea CPAP Compliance Craziness Tom: a former scuba diver. I know all about air pressure and the human body. There is a very big reason why air pressure is scaled way down for divers. Our lungs and bodies can not tolerate a ton of air forced into it at any altitude or depth. I've been driving for 23 years. Never had an accident in a commercial truck. Then one day someone got a hair sideways up their back side and said truckers have sleep apnea. So the doctors railroaded a lot of us onto the cpap. Since being on the cpap I have had nothing but sleeping problems. Had the cpap turned down 3 times. It is still over pressurizing my lungs. I have headaches every morning.. So my machine is set to the lowest setting with. Max of 10. I still can not breathe as it is suffocating me and waking me up. I have cornered the doctor about where the pressure is set and the fact they still can not find the test that proves I have sleep apnea. What he say? Lets have you do an in clinic sleep test to see where you stand. I told them to go to hell as I was not spending another $4000 for them to get the actual results that I been telling them. I do not have sleep apnea at all!!!!!! Now that the government backed off the sleep apnea issue. Just maybe I can get off mine before I have a serious incident brought on by doctors who don't have a clue about diving medicine which they should learn before forcing people into something that will kill them faster than a heart attack.

Roy

October 29, 2018 at 6:01 pm

By: Martha Garcia | Published: April 15th, 2013 Nearly two dozen universities failed to properly warn parents that a national oxygen study may put their premature infants at risk, federal officials say. According to a letter (PDF) issued by the Department of Health and Human Services (DHHS) to the University of Alabama at Birmingham, the lead institution in the study, research institutions in[Show More]By: Martha Garcia | Published: April 15th, 2013 Nearly two dozen universities failed to properly warn parents that a national oxygen study may put their premature infants at risk, federal officials say. According to a letter (PDF) issued by the Department of Health and Human Services (DHHS) to the University of Alabama at Birmingham, the lead institution in the study, research institutions involved in the study did not offer informed consent to the parents of the premature infants. The study involved 1,300 premature infants between 24 to 27 weeks of gestation. Researchers evaluated the results of increased or decreased oxygen through a continuous positive airway pressure (CPAP) treatment to determine the levels of oxygen saturation and neurological effects on premature infants. According to the letter, the institutions involved were aware of the potential adverse affects the treatment may have on the infants, including blindness and even death. The DHHS Office of Human Research Protection says the institutions had sufficient evidence to know such treatment may cause serious consequences, but never properly informed parents participating in the study about the potential risks. The office considers the failing a violation of regulatory requirements for informed consent. The study took place between 2004 and 2009 and 130 infants of 654 in the low oxygen level group died, while 91 of 509 infants in the high oxygen group developed a serious eye problem, which can result in blindness. The study, published in the New England Journal of Medicine in 2010, was financed by the National Institutes of Health and involved 23 high profile Universities, such as Stanford, Duke and Yale. The consent form only mentioned risks involving abrasion of the infants skin, and claimed there was a potential benefit of decreased need for eye surgery if the infant was assigned to a certain oxygen level group. DHHS officials say the consent form should have highlighted that the risks of the trial were not the same as the risks of receiving standard care, so parents could make a more informed decision. I have been laughed at when told others how cpap affected me..Lost my CDL AFTER CPAP was required.. Sleep walked out of truck on cpap and first seizure 10/1/12. I don't use cpap. I can post links to other side effects.

Karen

September 6, 2018 at 9:44 pm

My husband passed away 7yrs ago from esophageal cancer, now all of a sudden they're advertising a cleaner for cpap machines, i do believe this machine killed my husband. He used it for yrs

Ray

January 8, 2018 at 3:21 pm

This morning I visited my primary care physician to get referral for ENT physician to do exam and endoscopy to find out why I' began to suffer dry mouth, dry throat, swollen throat and throat pain since beginning CPAP therapy three months ago. In addition, I have been sleep deprived when using the CPAP because discomfort from the mask, and noisy air leakage from the mask (I've tried several types)[Show More]This morning I visited my primary care physician to get referral for ENT physician to do exam and endoscopy to find out why I' began to suffer dry mouth, dry throat, swollen throat and throat pain since beginning CPAP therapy three months ago. In addition, I have been sleep deprived when using the CPAP because discomfort from the mask, and noisy air leakage from the mask (I've tried several types) keep awakening me. Now I see a NEW ENGLAND JOURNAL OF MEDICINE study says there may be little-to-no cardiovascular benefit to offset problems from the CPAP. Are we being sold a medical device of little merit which may actually damage our health?

Steve

December 24, 2017 at 4:03 am

I've been using CPAP Mach for 2 1/2 years because of my driving job . I've since experienced migraines, nosebleeds , loss of sleep , congestion, nasal infections and throat infections. Like breathing through a straw or having asthma. I DREAD going to sleep because of this thing , pure torture. I don't have the time to go to the gym anymore because I have to be home in time to put the 4 hours tha[Show More]I've been using CPAP Mach for 2 1/2 years because of my driving job . I've since experienced migraines, nosebleeds , loss of sleep , congestion, nasal infections and throat infections. Like breathing through a straw or having asthma. I DREAD going to sleep because of this thing , pure torture. I don't have the time to go to the gym anymore because I have to be home in time to put the 4 hours that's required on this thing . I'm 65 and need one more year to get my full SSI benefit, which I might lose because I decided I can't go through another year of torture with this machine . I've been a trucker for 42 years with no problems , now I'm going to loose everything I've worked so hard for . I've talked to my doctor and the place that furnished the machine about the problems and they could care less . I told them they should have to use it for at least 6 months before they could prescribe it .

Nancy

August 27, 2017 at 12:07 pm

I have been using a cpap for 4 years. It seems to help to stop the snoring and keeps me breathing while sleeping. And i have to use it because of my job, which is driving. But, I went to my pulmonologist. He did xray/CT of my lungs. It looked like something was wrong, so they had me come back for another scan. I guess everything was ok. I've been experiencing slight chest pain for the last few yea[Show More]I have been using a cpap for 4 years. It seems to help to stop the snoring and keeps me breathing while sleeping. And i have to use it because of my job, which is driving. But, I went to my pulmonologist. He did xray/CT of my lungs. It looked like something was wrong, so they had me come back for another scan. I guess everything was ok. I've been experiencing slight chest pain for the last few years. Even went to several emergency rooms. The conclusion because health care sucks is that i have anxiety. Which i don't believe is true. Tried the medication which made me feel weird (stopped taking), along with another thing my doc gave me which for precautions 81mg of aspirin, still take, just in cause. Also went to have a stress test done. Didnt do well. Anyways, im telling all of this because 2 times ive experienced this problem. The first time i thought i was imagining it, but, i thought i seen black smoke going through my cpap hose. Then this morning i tasted it and it woke me up. Im wondering is there a warning on any cpap machines? Telling that it can happen or that it has happened with theses machines. My machine is a few years old. At least 4 years. Its a resmed system one. Could the problems the doctor seen in my lungs, be the cause of my cpap? I'm curious if anyone else has had this issue.

Kendrid

July 4, 2017 at 7:57 pm

I've been on this machine for 2 almost 3 mouths. Sense then I have had a very dry cough and a tremendous increase in mucus. Went to the doctor to clear it up 2 shots did not work. Blood pressure still high. Not helping me hurting me more than its helping. Why does these scientists think they can fix what God created.

ART

November 13, 2016 at 5:57 pm

machine disabled me lost all income

Art

October 5, 2016 at 11:27 pm

Found black mold in Cpap after being hospitalized . With Copd pneumonia enphazema Coughing blood and broke 4 ribs from seizures after using machine for 5 years
"*" indicates required fields