CPSC Rolls Back Third Party Testing Requirements For Some Plastics In Children's Toys
September 08, 2017
By: Irvin Jackson
Federal regulators say they are exempting some plastics from a recent rule designed to make children's toys safer by having them checked for phthalates linked to developmental problems. 
Late last month, the U.S. Consumer Product Safety Commission (CPSC) voted unanimously to remove seven types of plastics from requirements that they undergo third-party testing to ensure they were in compliance with a mandatory phthalate ban set for children's toys and child care products. The commission said that the vote came after recommendations by staffers, who said that the seven plastics were unlikely to contain phthalates.
The exempted plastics include polypropylene (PP), polyethylene (PE), high-impact polystyrene (HIPS), acrylonitrile butadiene styrene (ABS), general-purpose polystyrene (GPPS), medium-impact polystyrene (MIPS), and super-high-impact polystyrene (SHIPS). The commission said that they believe those plastics would comply with "a high degree of assurance," meaning that the CPSC will now simply assume those plastics are safe for childhood exposure.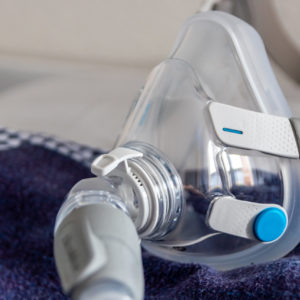 Did You Know?
Millions of Philips CPAP Machines Recalled
Philips DreamStation, CPAP and BiPAP machines sold in recent years may pose a risk of cancer, lung damage and other injuries.
Learn More
In July 2014, the agency's Chronic Hazard Advisory Panel (CHAP) concluded that phthalate exposure can lead to reduced anogenital distance (AGD) in boys and other sexual developmental problems. As a result, the panel recommended that many iterations of the chemical should be permanently banned from children's toys.
This latest move comes as the administration under President Donald Trump has worked to roll back regulations across the board. Acting CPSC chair Ann Marie Buerkle said the CPSC would be looking at other areas where it could remove regulations in the future, which some critics worry could place consumers, and their children, at risk.
"Reducing unnecessary regulatory burdens is a top priority for me, and I intend to do what I can to accelerate our efforts to reduce regulatory burdens wherever possible," Buerkle said in an August 24 statement. "I urge all CPSC stakeholders to bring opportunities for burden reduction to my attention."
Buerkle did note that one type of plastic, rigid vinyl, did not pass laboratory tests by the commission, which would have allowed it to be exempted. However, she said that was due to limited data and suggested that more testing would be necessary.
Phthalates are a class of industrial compounds commonly known as plasticizers. The chemicals are often used to make plastic more flexible or to help cosmetics slide on more smoothly.
In addition to toys, phthalates are found in food packaging, detergents, textiles, plastic tubing used in hospitals to deliver medications, the coatings on pills, including some aspirin, and many other products. They are known endocrine disruptors, which interfere with the natural way the body regulates and produces hormones. Studies have found phthalates may contribute to a slew of side effects, including birth defects, cancer, diabetes and infertility.
Research published in 2011 found phthalates interfere with the proper functioning of the thyroid and can result in a decrease in thyroid hormones by 10 percent following high exposure to the chemical.
A study published in February 2014 revealed that phthalates, commonly used to seal and contain food products, may leach into the food they package causing severe side effects. Because they are used in so many consumer products, any harmful effects could be widespread.
In March 2014, another study also found that phthalates could have negative effects on male fertility.
"*" indicates required fields