CPSC Files Lawsuit Over Residential Elevator Gap That Has Caused Death, Serious Injury
July 09, 2021
By: Russell Maas
Federal safety officials have filed an administrative complaint against the elevator manufacturer ThyssenKrupp, alleging nearly 17,000 residential elevators installed across the country contain a dangerous gap, which can allow children to become trapped and killed.
The U.S. Consumer Product Safety Commission (CPSC) voted 3 to 1 on Wednesday approving a ThyssenKrupp residential elevator lawsuit, which seeks to require the manufacturer to inspect elevators installed in customers' homes and offer free repairs to prevent hazardous gaps that have already been linked to severe injuries and at least one death.
The lawsuit was filed by the agency following ThyssenKrupp's refusal to issue a residential elevator recall for certain Chaparral, Destiny, LEV, LEV II, LEV II Builder, Rise, Volant, Windsor, Independence, and Flexi-Lift models, which contain a gap between the exterior hoist-way door and the interior elevator car door or gate.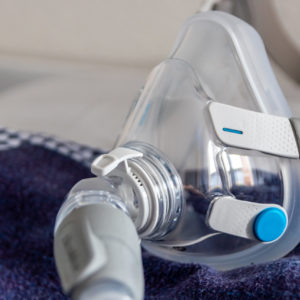 Did You Know?
Millions of Philips CPAP Machines Recalled
Philips DreamStation, CPAP and BiPAP machines sold in recent years may pose a risk of cancer, lung damage and other injuries.
Learn More
According to the CPSC, the Thyssenkrupp residential elevator gaps pose a substantial product hazard and jeopardizes the safety of the public. If the gap is too deep between any exterior hoist way door and the farthest point of the elevator, a child may enter and close the exterior hoist way door without opening the interior elevator door, and become entrapped between the two doors, resulting in serious injuries, or death, when the elevator car moves.
The CPSC reports there have been at least three incidents involving catastrophic problems with ThyssenKrupp residential elevators, including a 2-year-old child who died in 2017, a 3-year-old child left permanently disabled in 2010, and in 2019, a 4-year-old boy was hospitalized after a crush injury.
The lawsuit seeks to force an appropriate recall campaign of approximately 16,800 residential elevators manufactured and distributed by ThyssenKrupp Access Manufacturing, LLC, ThyssenKrupp Access Corp., Access Industries, Inc., or National Wheel-O-Vator Company, Inc., through 2012, and installed by third-party builders, residential elevator dealers and installers. The average cost of one of these residential elevators was $15,000 to $25,000 for a two-landing installation, and they may pose a hidden danger for homeowners.
If the CPSC demands are met, ThyssenKrupp will be ordered to notify the public of the defect and offer consumers a remedy which includes a free inspection and, if necessary, installation of safety devices, such as space guards, at no cost to consumers.
"The gaps in residential elevators are truly a hidden hazard for homeowners, and for anyone who is visiting or renting a home with an elevator," CPSC Chairman, Robert Adler, stated in the press release.
On June 24, CPSC officials released a residential elevator warning about the gap, highlighting the risk children may face in rental or vacation rental homes with elevators, where the dangers of getting stuck between the elevator door and exterior door may not be immediately apparent.
Residential elevators were linked to 4,600 injuries and 22 deaths from 1981 through 2019, according to data collected by the CPSC.
However, the agency warned that the number of serious injuries and deaths from residential elevators may increase with Americans heading out for vacations, as COVID-19 restrictions are eased.
The CPSC recommends consumers concerned about their home or vacation elevator lock the elevator itself in an unusable position or lock all the exterior doors to the elevator.
The CPSC urges consumers to have a qualified inspector examine the elevator for gaps and other potential safety hazards. They should also ensure the elevator complies with the requirements of the ASME A17.3-2017 Safety Code for Existing Elevators and Escalators. Recommendations include placing space guards on the back of the room access door or installing a sensor to detect if a child has become stuck to prevent the elevator from moving.
John

August 4, 2021 at 5:15 pm

Can't find anyone in the area to repair our elevator.
"*" indicates required fields