Cruise Ship Air Pollution May Threaten Health Of Passengers, Crew And Those Near Ports: Report
January 25, 2019
By: Irvin Jackson
Air pollution from cruise ships has reached dangerous levels, posing a health threat for passengers, crews and those in nearby ports, according to the findings of a new study. 
Researchers from Johns Hopkins University and the Bloomberg School of Public Health conducted an undercover cruise ship air pollution study, which was commissioned by Stand.earth (PDF).
Data examined from four ships on major cruise lines owned by Carnival Corp. suggests that air pollution levels on cruise ships can reach levels similar to those found in many highly polluted cities, including Beijing and Santiago.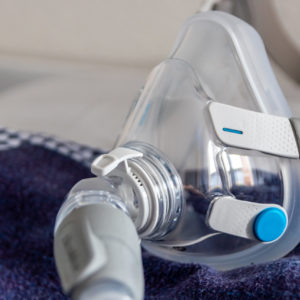 Did You Know?
Millions of Philips CPAP Machines Recalled
Philips DreamStation, CPAP and BiPAP machines sold in recent years may pose a risk of cancer, lung damage and other injuries.
Learn More
The researchers placed air pollution monitors to measure particulate matter at three areas–the bow of the ship and two aft areas behind the smokestacks. They measured levels while at port and at sea.
Measurements were taken on Carnival's Liberty, which traveled from Florida to the Bahamas in 2017; Holland America's MS Amsterdam, which traveled along the North American West Coast from Vancouver to Los Angeles in 2018; Carnival's Freedom, which traveled from Texas to the Western Caribbean in 2018; and Princess Cruise's Emerald Princess, which traveled to Mexico from Los Angeles in 2018.
The highest average readings were behind the smokestack at the back of the ship. This is where swimming pools, running tracks, and lounge areas are often located on cruise ships. It is a prime location for recreation and where both employees and passengers spend considerable time at sea.
Readings from the bow reached up to 5,000 particles per cubic centimeter (pt/cc) while at sea and up to 33,000 pt/cc while in port.
Readings from the stern and track areas, behind smokestacks, reached up to 33,000 pt/cc wile at sea. Readings from those areas also reached 33,00 pt/cc while in port.
The researchers said these levels of particulate matter place passengers and crew at risk while at sea. In addition, they warn that residents of port communities face health risks from heightened pollution levels from cruise ships, especially since multiple cruise ships tend to dock at once.
Particulate Matter Health Risks
Particulate matter is composed of small ultra fine particles of liquid, soot, and dust. PM 10 are particles smaller than 10 micrometers. One strand of human hair measures roughly 70 micrometers. Thus, particulate matter can easily be inhaled into a person's respiratory system.
Cruise ship engines may emit particulate matter while burning diesel fuel or heavy fuel oil, which is primarily composed of particles from a few nanometers to less than one micron or about 0.001 micrometer.
Ship exhaust also contains metals and polycyclic aromatic hydrocarbons which can be toxic and cause serious side effects to humans. Other research shows ship exhaust impacts air quality in port and coastal cities.
The data of the new study comes on the heels of a World Health Organization report indicated air pollution is one of the top threats to global health.
Air pollution kills roughly 7 million people each year and causes a slew of health problems ranging from respiratory issues, like asthma and pneumonia, to degenerative diseases, like Alzheimer's.
More than 30 million cruise passengers are expected for 2019, the majority coming from the United States.
Carnival Corp indicates it coordinates air pollution levels with national and international regulatory agencies, like the U.S. Environmental Protection Agency, and does not exceed those safety requirements.
Stand.earth, the group that commissioned the report, plans to campaign Carnival Corp to stop using heavy fuel oil. This can have a significant impact on air pollution levels and affect safety standards for the rest of the industry.
"*" indicates required fields