Swimming Pool Crypto Problems Increased Last Year, CDC Warns
May 25, 2017
By: Martha Garcia
As pools and water parks throughout the U.S. prepare to open this weekend for the summer season, a new report from federal health officials indicates that the number of swimming pool crypto problems more than doubled last year, with hundreds of cases involving diarrhea caused primarily by waste infested waters reported nationwide.
According to findings published this month in the U.S. Centers for Disease Control and Prevention (CDC) Morbidity and Mortality Weekly Report, the number of Crytopsporidium outbreaks doubled from 2015 to 2016, with 32 separate incidents identified last year, including one outbreak that resulted in nearly 2,000 illnesses.
By comparison, 14 swimming pool crypto outbreaks occurred in 2014, and only 13 outbreaks in 2013. The outbreaks are typically linked to swimming pools and water parks where water becomes contaminated by feces.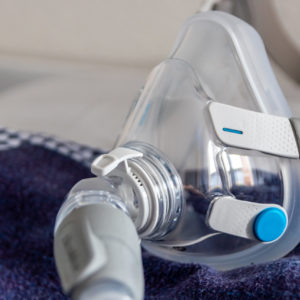 Did You Know?
Millions of Philips CPAP Machines Recalled
Philips DreamStation, CPAP and BiPAP machines sold in recent years may pose a risk of cancer, lung damage and other injuries.
Learn More
Researchers say they are uncertain if the number of outbreaks are increasing, or if better laboratory testing methods are leading to enhanced detection.
Crypto is a parasitic infection that sickens a person when they swallow something, such as pool water, that is contaminated or has come into contact with the feces, or waste, of a sick person. It is often caused when a person swallows water from a pool infected by a person who swam in the water with diarrhea.
The CDC indicates 17% of people who had Crypto in 2016 admitted they swam while still having diarrhea.
Common symptoms of Cryptosporidium include nausea, watery diarrhea, stomach cramps, and vomiting, which can lead to dehydration. The parasite can cause typically healthy people to be sick for up to three weeks.
Crypto is the most common cause of diarrheal illness and outbreaks linked to swimming pools. The parasite is not easily killed by the chlorine used to treat swimming pool water. It can survive up to 10 days in pools properly treated with standard levels of chlorine and other pool disinfectants. Those levels are established to kill most germs within a few minutes.
The CDC report highlighted three outbreaks last year caused by Crypto. The largest outbreak occurred in Ohio, where nearly 2,000 people fell ill. During most years, no more than 500 people contract Crypto in Ohio. More than 40 percent of cases were traced back to infected pools and waterparks.
In Arizona, another outbreak sickened 36 little league players and their families after attending a public pool.
Health officials warn that if a pool is contaminated the facility should be closed and treated with higher than normal levels of chlorine.
Prevention measures for families include keeping your children and yourself out of the water if you have diarrhea, don't go back in the pool for at least two weeks if infected with Crypto, don't swallow water when swimming, rinse off in a shower before getting into a pool, and take children for bathroom breaks frequently.
"To help protect your family and friends from Crypto and other diarrhea-causing germs, do not swim or let your kids swim if sick with diarrhea," said Michele Hlavsa, R.N., M.P.H., chief of CDC's Healthy Swimming Program. "Protect yourself from getting sick by not swallowing the water in which you swim."
"*" indicates required fields