Robotic Surgery Lawsuit Heads to Trial Over da Vinci System
April 08, 2016
By: Irvin Jackson
A product liability trial began this week against the makers of the da Vinci robotic surgery system, involving allegations that problems with the design of the robot caused a woman to suffer severe internal injuries during a hysterectomy procedure. 
The complaint was brought by Michelle Zarick, who underwent a robotic hysterectomy in 2009. Following the procedure, Zarick indicates that her intestines began protruding through her vagina, and she had to undergo emergency surgery.
The trial began on Thursday in California state court, involving allegations that problems with the da Vinci robotic system were the cause of these complications.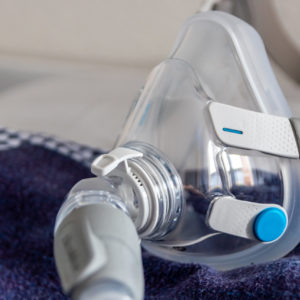 Did You Know?
Millions of Philips CPAP Machines Recalled
Philips DreamStation, CPAP and BiPAP machines sold in recent years may pose a risk of cancer, lung damage and other injuries.
Learn More
The da Vinci Surgical System is a complex robot manufactured by Intuitive Surgical, which is used in a variety of different urologic, gynecologic and other laparoscopic surgical procedures.
The device designed to provide a minimally invasive surgery, where four arms are remotely controlled by a surgeon through the use of hand and foot controls while sitting at a console that provides a virtual reality representation of the patients internal organs.
In recent years, Intuitive Surgical has faced a number of similar da Vinci robotic surgery lawsuits brought on behalf of individuals who alleged they suffered injuries following procedures, including allegations of design defect, failure to adequately train surgeons and failure to provide adequate warnings for consumers.
Zarick, and her husband, Ryan, are seeking up to $300 million, including $250 million for emotional distress and $50 million in economic damages. She indicates that she suffered extreme pain, damaged rectal muscles and a diminished sex life, according to the lawsuit.
The complaint alleges that Zarick's problems were caused by an electrified scissor attachment on the da Vinci robot, which is used to cut and cauterize tissue at the same time. The lawsuit claims the scissors were not adequately insulated and caused injuries to surrounding tissues. It also alleges that Intuitive Surgical failed to adequately test the robot and then tried to cover up reports of complications from the FDA.
At least one prior da Vinci lawsuit has gone to trial, resulting in a defense verdict in 2013 from a Washington state jury.
In January 2013, a report by the investment research firm Citron Research highlighted a number of potential issues with the da Vinci robot and Intuitive Surgical's response to those problems. Citron identified more than 4,600 adverse event reports submitted to federal health regulators involving the da Vinci robot, highlighting what the analysts described as a disturbing trend with the manufacturer making "clearly unfathomable" assertions that the complications had nothing to do with the da Vinci robot.
Growth in da Vinci procedures may have also been impacted by continuing concerns over whether the costs associated with robotic surgery are justified.
In February 2013, a study published in the Journal of the American Medical Association (JAMA) found that da Vinci hysterectomies increase costs by more than $2,000, while providing virtually the same complication rate as laparoscopic surgery.
Image Credit: test caption
Kathy

August 7, 2022 at 2:16 am

Has Davinci robotic hysterectomy (s), 2009, 2010. Never felt normal, healthy, after first surgery. Did not know until 2021 that lawsuits against the DaVinci Robotic hysterectomy has caused many people to develop disabilities related to ghost training of the device. Was never notified, but guess Drs were covering up the acts of a robotic assistance that technically had negative issues, causing th[Show More]Has Davinci robotic hysterectomy (s), 2009, 2010. Never felt normal, healthy, after first surgery. Did not know until 2021 that lawsuits against the DaVinci Robotic hysterectomy has caused many people to develop disabilities related to ghost training of the device. Was never notified, but guess Drs were covering up the acts of a robotic assistance that technically had negative issues, causing the drs to cover up any surgeries that didn't kill their patient! Not felt healthy since surgery in 2009, thought Dr acted aloof, little about my procedure in 2009, simple removal due to large ovarian cysts. I was caught scared when told of needed hysterectomy! Have not worked and I'm a CPA, due to one health issue after another, after the 2009 surgery. Blamed hormones to my face. Knew something not right. Had another davinci hysterectomy 2010, to remove ovary Dr has left! Ovary was irregular with doubling of walls. Dr asked if wanted Cancer Obgyn to do the surgery? Almost pushed to do. Did not and no cancer found. Has problems from beginning, then after 2nd surgery, shocked how bad I felt! Learning of lawsuits and lack of formal training at time davinci used 2009/2010. It's been 12 years, not been able to work, now facing a vaginal and rectal prolapse (stage 4) Surgery. Scheduled Jan 2022, has PE Nov '21. So miserable another couple years, yet DaVinci lawsuits settled! Think AMA, FDA, COMPANY OWNER OF THE DaVinci, the Surgeons who performed with robotic assistant negligent. Never notified of issues involved in the many lawsuits! But why would anybody notify me?? Was young and lack of communication and lose of 13 years of my life --isn't somebody responsible??

Tuyet

May 11, 2016 at 4:48 am

On 5/3/2013 I had a da vinci robotic hysterectomy in which they initially damaged my ureter and although that problem appeared to be resolved I kept complaining of vaginal flatulence. The doctors ran tests on me from that date forwards and they kept telling me I was OK. Well I finally got a positive result this last week and now they just discovered a recto vaginal fistula Is anyone still liable[Show More]On 5/3/2013 I had a da vinci robotic hysterectomy in which they initially damaged my ureter and although that problem appeared to be resolved I kept complaining of vaginal flatulence. The doctors ran tests on me from that date forwards and they kept telling me I was OK. Well I finally got a positive result this last week and now they just discovered a recto vaginal fistula Is anyone still liable. In my opinion I either believe the fistula was so small no one could find it and it eventually opened up or else there was a cover up by the doctors all along
"*" indicates required fields