da Vinci Robotic Surgery Lawsuits Continue to Mount
August 09, 2013
By: Irvin Jackson
Intuitive Surgical continues to face a growing number of lawsuits over its da Vinci Surgical System, which have been brought by former robotic surgery patients who allege that the robot caused severe and sometimes fatal injuries.  
The da Vinci robotic surgery system is used in a number of different urologic, laparoscopic, gynecologic and non-cardiovascular thoracoscopic surgical procedures and thoracoscopically assisted cardiotomy procedures, promoted as a less-invasive form of surgery that results in reduced recovery time.
In recent years, concerns over robotic surgery have surfaced, as many experts have begun to question whether it provides sufficient benefits over traditional procedures and some patients have reported suffering burns, tears and other internal injuries that were allegedly caused by the surgical robot.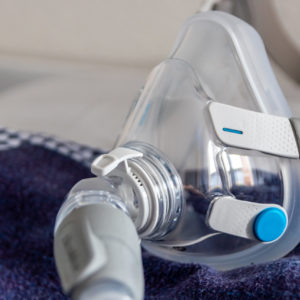 Did You Know?
Millions of Philips CPAP Machines Recalled
Philips DreamStation, CPAP and BiPAP machines sold in recent years may pose a risk of cancer, lung damage and other injuries.
Learn More
In a recent filing with the Securities Exchange Commission (SEC), Intuitive Surgical disclosed that at least 33 da Vinci robotic surgery lawsuits have already been filed in state and federal courts throughout the country, and reports suggest that hundreds of additional cases may be brought in the coming months and years.
Intuitive Surgical also faces a number of shareholder class action lawsuits over the da Vinci, which were brought on behalf of investors who allege that the company has withheld information about the safety of the robotic surgery system and minimized reports of serious complications experienced by surgeons during or shortly after the procedures.
The only da Vinci lawsuit to reach a jury so far ended in a defense verdict in May 2013. However, according to the company's SEC filing, that plaintiff is planning to appeal the decision.
da Vinci Robot Concerns
The da Vinci Surgical System is a complex robot that features four arms, three for holding surgical instruments including scalpels and electrocautery instruments, and a fourth with an endoscopic camera. It is controlled by a surgeon looking through an imaging device at a 3-D image of the surgical area. The surgeon controls the robot with foot pedals and hand controllers.
While Intuitive Surgical has promoted da Vinci robots as cutting edge technology, concerns have emerged about several problems with the robot.
In May, Intuitive Surgical issued a warning to health care providers about problems with the da Vinci robot cauterizing scissors, which are known as "Hot Shears", indicating that the components may develop micro-cracks that allow electrosurgical energy to "leak" to nearby tissue and cause thermal injury or burns to internal organs. Although some critics argued that the company should have recalled the da Vinci robots, the company did not take such an action and began shipping replacement components last month that are reportedly not prone to develop these micro-cracks.
Last month, it was reported that a Class 2 da Vinci robot recall was issued after it was discovered that about 30 of the surgical systems were not properly tested before being distributed. Although all of the robots were subsequently tested in the field and no problems were discovered, concerns emerged about how the factory testing was not in compliance with UL standards.
During a conference call July 17, Intuitive Surgical's CEO Gary Guthart furthered the da Vinci robot controversy when he told investors that the FDA has issued a warning letter to the company about problems with the manufacturing of the company's only product. That letter, suggests that Intuitive Surgical may have known that the da Vinci had problems with electricity arcing from the surgical instruments as early as October 2011.
In July, the company scaled back sales predictions for the coming months, but blamed the slow down on the health care industry, instead of concerns over problems with the robot itself. However, some analysts predicted trouble for the company earlier this year, highlighting the emerging controversy surrounding da Vinci robot surgery procedures and the company's aggressive sales tactics, which many believe pushed use of the machine beyond what was safe or effective.
Citron Research released a report that predicted Intuitive Surgical's share price would drop to $350 before eventually falling to $250 by mid-2014. The group warned that new sales would "flatline" amid increased awareness about the risk of problems from da Vinci robotic surgery and emerging evidence about the lack of long-term benefits.
In March another firm, Northland Capital Markets, warned that the popularity of the da Vinci Surgical System may be more due to aggressive marketing by Intuitive Surgical than any actual medical benefits provided over alternative surgical methods.
"*" indicates required fields