Concerns Over da Vinci Robot Surgery Continue to Weigh on Sales
October 21, 2013
By: Irvin Jackson
Intuitive Surgical continues to face declining sales for the da Vinci Surgical System amid concerns about the safety of the robotic device.
According to an earnings report (PDF) released late last week, Intuitive Surgical reported the first year-over-year decline in quarterly sales in the company's history, with a 14% earnings drop for the third quarter of 2013.
The manufacturer reported a 32% drop in sales of da Vinci robot units, with a 7% overall drop in revenue.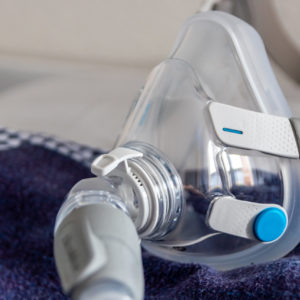 Did You Know?
Millions of Philips CPAP Machines Recalled
Philips DreamStation, CPAP and BiPAP machines sold in recent years may pose a risk of cancer, lung damage and other injuries.
Learn More
Declining sales of their main product was attributed to continuing bad publicity involving concerns over da Vinci robot surgery complications and a fall in overall hospital spending, according to Intuitive Surgical. In addition to revenue generated by sales of the $1.5 to $2 million surgical robots, the company makes significant revenue from replacement parts and maintenance on da Vinci robots already in the marketplace.
Over the past year, Intuitive Surgical has faced claims that it over-promoted the da Vinci robots, including direct-to-consumer advertisements designed to increase demand for the device among hospitals, even though there is limited evidence to suggest it offers superior results for many procedures. The manufacturer has also been criticized for their handling of serious and sometimes fatal complications following da Vinci robot surgery, many of which have been attributed to problems with the training of surgeons or defects with the actual robot.
In announcing its third-quarter earnings, Intuitive Surgical President and CEO Gary Guthart said that the revenue problems were due to "moderating growth in benign gynecology, combined with changing hospital capital spending priorities associated with the implementation of the Affordable Care Act." However, later he stated that the company was also being impacted by da Vinci surgical complication concerns, which he called unfounded.
da Vinci Robotic Surgery Safety Concerns
Concerns have emerged in the medical community over the past year over about the safety and effectiveness of the da Vinci robot for a number of procedures. Intuitive Surgical also faces a growing number of da Vinci surgery lawsuits brought by patients who suffered surgical complications allegedly caused by the robot, including internal burns, tears and other injuries.
The da Vinci Surgical System has been increasingly used throughout the U.S. in recent years for a number of different urologic, laparoscopic, gynecologic and non-cardiovascular thoracoscopic surgical procedures and thoracoscopically assisted cardiotomy procedures. During a procedure, the surgeon sits at a remote console and uses cameras and 3-D imaging, as well as controls and foot pedals, to conduct the operation. The surgical robot has been aggressively promoted in advertisements directed to consumers, promoting the device as a superior alternative to traditional surgery because it is less-invasive and results in reduced recovery time.
Earlier this year, the investment analysis firm Citron Research predicted that da Vinci robot sales would "flatline" amid increasing awareness about the risk of problems and emerging evidence about the lack of long-term benefits.
In May, Intuitive Surgical issued a warning to health care providers about problems with the da Vinci robot cauterizing scissors, which are known as "Hot Shears", indicating that the components may develop micro-cracks that allow electrosurgical energy to "leak" to nearby tissue and cause thermal injury or burns to internal organs. Although some critics argued that the company should have recalled the da Vinci robots, the company did not take such an action and began shipping replacement components last month that are reportedly not prone to develop these micro-cracks.
In July, it was reported that a Class 2 da Vinci robot recall was issued after it was discovered that about 30 of the surgical systems were not properly tested before being distributed. Although all of the robots were subsequently tested in the field and no problems were discovered, concerns emerged about how the factory testing was not in compliance with UL standards.
During a conference call July 17, Guthart furthered the da Vinci robot controversy when he told investors that the FDA has issued a warning letter to the company about problems with the manufacturing of the company's main product. That letter suggests that Intuitive Surgical may have known that the da Vinci had problems with electricity arcing from the surgical instruments as early as October 2011.
In September, attention was focused on two University of California Irvine (UCI) professors who some say overpromoted the robot and downplayed its risks and their links to Intuitive Surgical. Professors Ralph Clayman and Thomas Ahlering worked with Intuitive Surgical for years, and allegedly convinced the university to buy several of the robots before there was proof of their effectiveness. There are questions as to how closely they followed both state and university rules and ethics during their work with Intuitive Surgical.
Earlier this month, Citron Research issued an updated report that criticized Intuitive Surgical over how it has handled da Vinci surgery concerns, warning investors away from the company's stock. Citron identified more than 2,332 adverse events reported to the FDA's MAUDE (Manufacturer and User Facility Device Experience) database over the first eight months of 2013. This compares with 4,603 reports received for the 12 year period between 2000 and 2012.
Reports include cases of bowel perforations, serious injuries and deaths, with many of the cases appearing to be years old and only surfacing now because of the ongoing product liability lawsuits filed against Intuitive Surgical. Citron indicated that all of the complaints appear to have addendums from Intuitive Surgical that suggest the manufacturer is attempting to dodge any and all responsibility.
Observers say that the days of Intuitive Surgical riding its aggressive marketing campaign may be over. While there will likely remain a place in medical treatment for da Vinci robotic surgery, many critics speculate that sales will likely not return to previous rates unless the company can show concrete evidence of da Vinci robot surgery benefits compared to traditional procedures.
"*" indicates required fields