Da Vinci Surgical Robot Safety Information Requested by FDA
March 01, 2013
By: Irvin Jackson
Federal health regulators have launched a probe into the safety of the da Vinci surgical robot following a number of reports involving severe complications, internal injuries and patient deaths associated with the machine. 
The FDA sent a survey to doctors in January, asking them to detail their experiences and any problems following da Vinci robotic surgery.
Adverse event reports submitted by doctors and patients have repeatedly claimed that the surgical robot accidentally caused burns, tears or other injury to internal organs, and a growing number of product liability lawsuits over the da Vinci surgical robot allege that the device is defective and that the electrical current used to cut and cauterize tissue is prone to arc outside of the surgical field.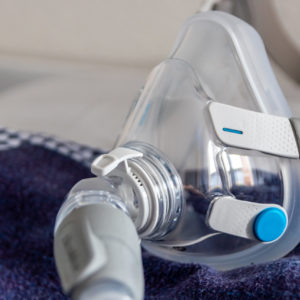 Did You Know?
Millions of Philips CPAP Machines Recalled
Philips DreamStation, CPAP and BiPAP machines sold in recent years may pose a risk of cancer, lung damage and other injuries.
Learn More
The FDA survey asks doctors to list problems they have experienced with the da Vinci surgical robot, asks about their training in the use of the device, and inquires about which surgeries the robot seems most and least suited to perform.
An earlier version of the survey noted that it was being sent out due to an increase in patient adverse event reports, but after Intuitive Surgical, the manufacturer, protested, the FDA removed the language and said the original letter had been a draft that was sent out by accident.
Safety Concerns with da Vinci Robotic Surgery
The da Vinci Surgical System is a complex, remote-controlled robot that has been heavily marketed and increasingly used in recent years for a number of surgical procedures to provide a less invasive surgery, which reduces recovery time.  The robot is controlled by a surgeon looking at a virtual reality representation of the patient's internal organs and manipulating its four metal arms with hand and foot controls.
Since it was introduced, use of the da Vinci robotic surgery system has increased dramatically amid aggressive marketing and promotions by the manufacturer, Intuitive Surgical.
It has been alleged that the rapid growth was caused by a marketing strategy that made hospitals believe they will be at a competitive disadvantage if they do not offer the latest technology available through the $1.45 million da Vinci robot as a surgical option.  Doctors then face increased pressure to utilize the system, despite a lack of evidence establishing that it is superior to other traditional surgical alternatives.
Last month, a study was published in the Journal of the American Medical Association (JAMA) that found robotic hysterectomies performed with the da Vinci Surgical System cost hospitals thousands of dollars more than other surgical methods, without improving outcomes or reducing the rate of complications experienced by patients. The study found that using the da Vinci cost an average of $2,189 more per procedure, when compared to hysterectomies done without the robot. However, the rate of complications was 5.5%, compared to 5.3% for laproscopic hysterectomies. The difference is considered statistically insignificant.
Those findings came shortly after an independent report compiled by Citron Research, an investment research firm, predicted that the stock price for Intuitive Surgical is likely to plummet over the next year, as the medical community comes to realize that there is no evidence showing any benefit to using the da Vinci system and as product liability lawsuits continue to mount over serious and potentially deadly da Vinci robot complications.
A growing number of da Vinci robot lawsuits are being filed against Intuitive Surgical on behalf of individuals who have experienced injuries following procedures where the robot was used.
According to allegations raised in the complaints, Intuitive Surgical sold the surgery system without ensuring proper training and instructions for surgeons, and without providing adequate warnings for consumers about the risks with da Vinci surgery.
"*" indicates required fields