Darvocet Lawsuits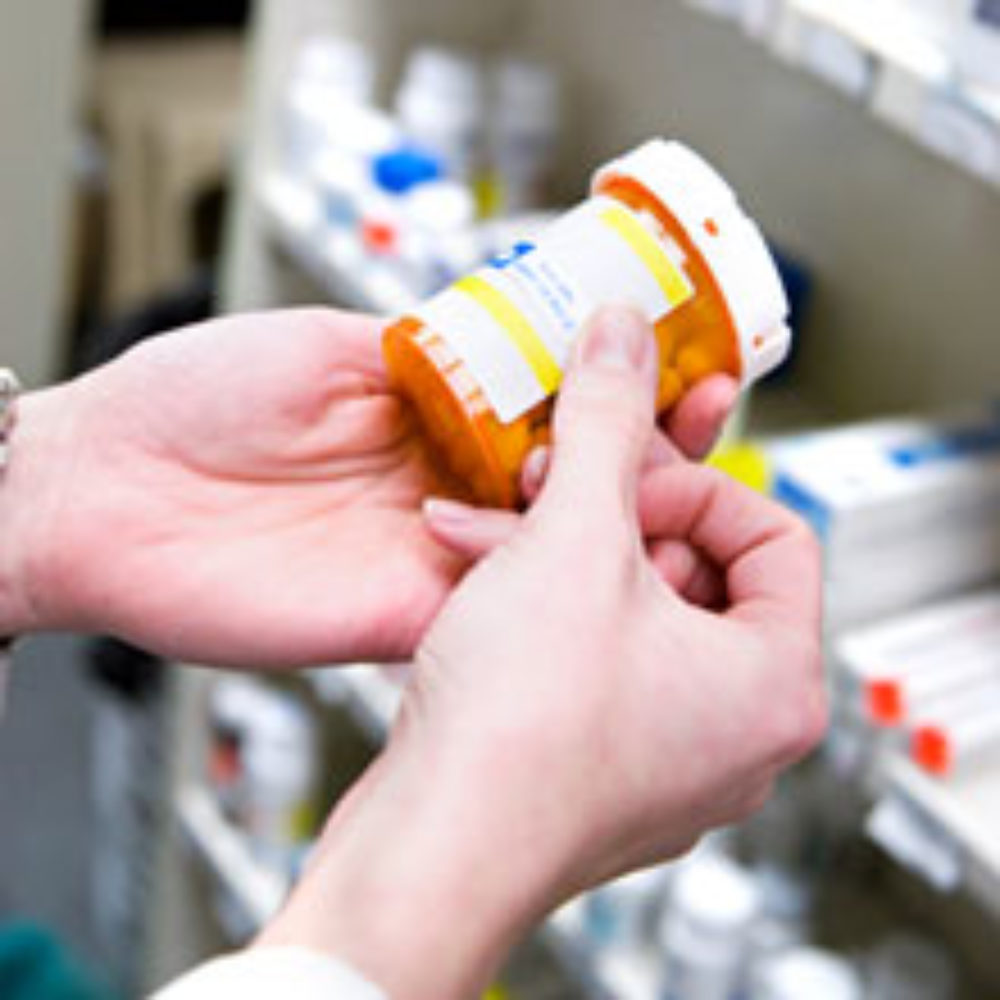 November 19, 2010
By: AboutLawsuits
On November 19, 2010, the FDA announced a Darvocet recall, saying that the relatively weak painkiller's health risks outweighed its limited benefits. The recall came after the FDA determined that side effects of Darvocet were linked to irregular heart rhythms which could sometimes be fatal.
DARVOCET LAWSUIT STATUS: Darvoncet lawyers are reviewing potential claims for individuals throughout the United States who may be entitled to compensation through a Darvocet lawsuit for injuries such as:
Heart Arrythmia
Heart Attack
Suicide
Overdose
Death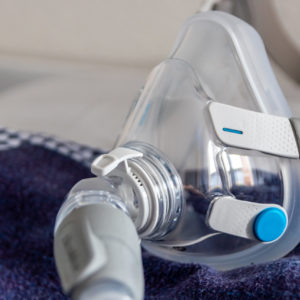 Did You Know?
Millions of Philips CPAP Machines Recalled
Philips DreamStation, CPAP and BiPAP machines sold in recent years may pose a risk of cancer, lung damage and other injuries.
Learn More
OVERVIEW: Darvocet (generic: propoxyphene with acetaminophen) is a weak, yet addictive, narcotic painkiller that is often prescribed after surgery or to manage pain. It contains a combination of acetaminophen, which is the active ingredient in Tylenol, and propoxyphene, which is the active ingredient in Darvon.
DARVOCET RECALL: Darvocet side effects have been linked to thousands of deaths and other serious injuries. According to data from the Federal Drug Abuse Warning Network, deaths linked to the Darvocet, Darvon and generic propoxyphene drugs accounted for over 5% of all drug related deaths between 1987 and 2006.
Although an FDA advisory committee voted to recall Darvocet in early 2009, the FDA did not move to pull the drug until November 2010, when the agency identified the risk of Darvocet heart arrythmias. The FDA then determined that the risk of heart problems from Darvocet, combined with the drug's ties to suicide, drug addiction and potential overdose, were the final straw in deciding that the drug's risks outweighed its benefits.
In Great Britain, health authorities required Darvocet to be phased off of the market in 2005. They cited hundreds of deaths associated with the drug, and limited benefits provided when compared to other available pain medications.
The FDA said that the first calls for Darvocet to be recalled went all the way back to 1978. In Feburary 2006, the consumer watchdog group Public Citizen filed a petition with the FDA urging the U.S. drug regulators to recall Darvocet from the market. They cited thousands of deaths from Darvocet since 1981, the fact that it is highly addictive and that it is no more effective than safer drugs like ibuprofen and acetaminophen.
According to Public Citizen, most of the Darvocet deaths occurred because of cardiac depression caused by the drug converting into a metabolite that is highly toxic to the heart. Side effects of Darvocet include interruption of heart transmission of electrical impulses, slowing heartbeats and decreasing ability for the heart to contract properly.
FIND OUT IF YOU MAY HAVE A DARVOCET LAWSUIT: Free consultations and claim evaluations are provided by lawyers who are reviewing potential Darvocet lawsuits and Darvon lawsuits throughout the United States. As a result of the drug makers' failure to adequately warn about the risk of problems with Darvocet and Darvon, individuals may be entitled to financial compensation through a Darvon settlement.
dyann

June 11, 2017 at 6:25 pm

I want to know how much was the settlement that was settled in Kentucky districts. My attorneys has been lieing to me. I found out it was a settlement in 2016 by judge of Kentucky districts. They didn't tell me anything. I guess they were planning to keep my money. Does anyone knows. If so let me know. Thank you

Bruce

November 20, 2015 at 5:23 pm

I started taking them in 1984 arm pain in neck surgery I had my arm ripped off buy a hayBaylor and have been taking them since 1981 actually when They pulled them off the market I've had bleeding stomach pains the heart problemslost my small intestine anal bleeding you name it depression it's sad that our government can do such things and we can do nothing about it I've been out a lot of money ove[Show More]I started taking them in 1984 arm pain in neck surgery I had my arm ripped off buy a hayBaylor and have been taking them since 1981 actually when They pulled them off the market I've had bleeding stomach pains the heart problemslost my small intestine anal bleeding you name it depression it's sad that our government can do such things and we can do nothing about it I've been out a lot of money over it I stoped taking the Darvocet and the bleeding stopped my kidneys are messed up really bad over the damn pills and they say they're not responsible then who is

William

April 27, 2013 at 7:35 am

I am sick,and have been for 20 lousy years. I have atrial fibrillation,I have a implanted defibrillator, I take lots of meds. I am on a paltry disability of 720 a month+or-. I have been sick since I was 30 years old;life has passed me by. Never in those 20 years was I able to do the activities everyone else enjoyed. I have lived in fear of death,and hospitalization, my life is a sad depressed hell[Show More]I am sick,and have been for 20 lousy years. I have atrial fibrillation,I have a implanted defibrillator, I take lots of meds. I am on a paltry disability of 720 a month+or-. I have been sick since I was 30 years old;life has passed me by. Never in those 20 years was I able to do the activities everyone else enjoyed. I have lived in fear of death,and hospitalization, my life is a sad depressed hell, [Hell no do I want their poisonous anti-depressants]. I was happy ,and healthy until I took darvocett. I could not prove it ,but I knew back when all the hell started that it was related to darvocet,but the doctors 'poo-pooed' that. Now all these years later they know the truth! But guess what? The original hospital records have all been discarded, the pharmacy records are gone,yes everything. You know they know if you had a damn parking ticket in 1958, but they do not keep your medical rcords! So no atty. Wants my case,and I cannot blame them! All I hope is that the filthy sociopaths at eli lilly and zanodine,go to jail then hell where thieves ,and murderers belong!

Oleta

February 16, 2012 at 10:20 pm

Does anyone know what the latest update is on the darvocet litigation requirements. Is it all going to be class action. Have there been any settlements. I had a pacemaker installed at 45 due to Darvocet also have multifocal pvc's and three leaky heard valves. My attorney have not updated me on anything.

gary

February 5, 2012 at 4:15 pm

I believe Darvocet should taken off the market as soon as possible.I have been taking it since 1985And as a result I haye had two strokes an one heart operation I have been disabled since 1996 I started taking darvocet after back surgery 1985

Rachel

January 17, 2012 at 5:45 am

I have a new health problem to add to a long list and it's a resting heart rate of 44. Stress test and sonogram to follow. Just like many of you I've head electrical impulses in the heart, panic attacks, numbness, digestive issues yet undetermined that seem to involve blockages. And most recently severe heart pain that spread down left arm, up the neck and down left side of torso and lasted 7-10 m[Show More]I have a new health problem to add to a long list and it's a resting heart rate of 44. Stress test and sonogram to follow. Just like many of you I've head electrical impulses in the heart, panic attacks, numbness, digestive issues yet undetermined that seem to involve blockages. And most recently severe heart pain that spread down left arm, up the neck and down left side of torso and lasted 7-10 minutes. I didn't go to the ER because I wrote it off as fibromyalgia symptoms. Those of you that have incurred heart damage- I'd bet a million bucks you have a MTHFR gene mutation that renders you unable to produce glutathione to detox. I do and it has wreaked havoc on my tiny body in 42 yrs. Anyway this is why there are people that have no problems with the drug but others like those with the MTHFR gene defect don't detox so it is building up in your system. 40% of the population has this defect. It isn't uncommon at all but because it was only discovered in 2002 many Dr's know nothing about it yet. There is supplementation that can help you detox and battle addiction and depression. It's a simple blood test. If you have it your children likely do and knowing can change the course of their health for a better life than ours. mthfr.net is the best source to start learning. Good luck.

Sheila

December 7, 2011 at 4:56 pm

My Mother took DARVOCET for yrs. On the morning of July 10th 2007 she had a massive heart attack & Died. I believe Darvocet played a HUGE PART in her Death !!! I also believe the FDA should make these Companies do Much More Testing before releasing Meds. & othe divices use by Doctors and prescribed or used in Surgery !! Why isn't the FDA held accountable as well ?!

Deb

October 21, 2011 at 3:10 am

Started getting migraines 3 days a month at app 24 years of age. at 30-31 started getting heart palps . At age 34 or so switched meds but still have heart palps at 59 years. ( migraines deceased at 50 yay!)

julie

September 29, 2011 at 12:05 am

FIRST OFF IM SORRY TO THE PEOPLE OUT THERE THAT ARE MAD THAT THEY TOOK DARVACET OFF THE MARKET AND I KNOW THAT YOUR DOCTORS CAN FIND YOU ANOTHER MED. MY MOTHER OF 60 WENT IN FOR DOUBLE KNEE REPLACEMENT ON NOV. 3, 2010 AND DIED NOV. 6, 2010. NOT DUE TO A BLOOD CLOT OR ANYTHING DUE TO THE SURGERY. IT WAS THE DARVACET AND I KNOW IT BECAUSE AFTER AN EXHAUSTING 6 MONTHS OF WAITING ON THE AUTOPSY THE D[Show More]FIRST OFF IM SORRY TO THE PEOPLE OUT THERE THAT ARE MAD THAT THEY TOOK DARVACET OFF THE MARKET AND I KNOW THAT YOUR DOCTORS CAN FIND YOU ANOTHER MED. MY MOTHER OF 60 WENT IN FOR DOUBLE KNEE REPLACEMENT ON NOV. 3, 2010 AND DIED NOV. 6, 2010. NOT DUE TO A BLOOD CLOT OR ANYTHING DUE TO THE SURGERY. IT WAS THE DARVACET AND I KNOW IT BECAUSE AFTER AN EXHAUSTING 6 MONTHS OF WAITING ON THE AUTOPSY THE DEATH CERTIFICATE STATES THAT HER CAUSE OF DEATH WAS 'FATAL ARRYTHMEA' . SHE SUDDENLY LEFT BEHIND 3 CHILDREN AND 9 GRANDCHILDREN. ALL SHE COULD TELL ME AFTER HER SURGERY WAS THAT SHE WAS READY FOR ME TO TAKE HER BACK SHOPPING TO THE FLEA MARKETS FOR THE BARGAINS. I WILL NEVER FORGET THAT AND WILL NEVER BE ABLE TO. SO TO ALL YALL BELLY ACHING PEOPLE THATS WANTS IT BACK THEY SHOULD GIVE IT TO YOU AND WHATEVER HAPPENS TO YOU HAPPENS. MY MOTHER DIDN'T HAVE THE CHANCE THEY TOOK IT OFF THE THE MARKET THE SAME MONTH SHE DIED. SHE JUST WANTED TO STOP HURTING AND BIT THE BULLET TO DO THE DOUBLE KNEE REPLACEMENT HALF SCARED OUT OF HER MIND JUST TO FEEL GOOD AGAIN AND TO LIVE LIFE TO HER FULLEST. I DONT WANT YOUR SYMPOTHY, I JUST WANT EVERYONE TO KNOW THAT THE DRUG 'DARVACET' KILLED MY LOVING MOTHER. OUR LAST MEMORIES OF HER THAT STICKS IN MY HEAD EXCEPT FROM THE FUNERAL, WAS TALKING TO HER FRIDAY NIGHT PLANNING ON SEEING HER SATURDAY AND THEN GETTING THE PHONE CALL AND WALKING IN THE ROOM AND SEEING MY MOTHER DEAD IN THE HOSPIAL BED. THATS WHAT I THINK ABOUT EVERY FREAKING NIGHT!!!!!!!!! AND ITS COMING UP ON A YEAR. DAM DARVACET!!!!!!!!!!!!!!!!!!!!!!!!!!!!

Linda

September 25, 2011 at 8:33 pm

Why would the Supreme Court rule that FDA wouln't be responsible for the generic DARVOCET/PROPOXYPHENE??It doesn't matter who made it nor if it is name brand or generic.If the company approved by FDA isn't responsible THEN THE PHARMIST,DRUGSTORE,AND PHYSICIANS SHOULD BE RESPONSIBLE. Thats like the oil spill in the Gulf!! All the sleeping! All the Chestpains! All the High Blood Pressure Problems be[Show More]Why would the Supreme Court rule that FDA wouln't be responsible for the generic DARVOCET/PROPOXYPHENE??It doesn't matter who made it nor if it is name brand or generic.If the company approved by FDA isn't responsible THEN THE PHARMIST,DRUGSTORE,AND PHYSICIANS SHOULD BE RESPONSIBLE. Thats like the oil spill in the Gulf!! All the sleeping! All the Chestpains! All the High Blood Pressure Problems better yet CHRONIC HIGH BLOOD PRESSURE! All the Kidney Problems, trying to FILTER THIS POISON FROM YOUR BODY! All the time spent in doctor's offices, E.R.s, and hospitals! and Emotional and Mental Stress put on each INDIVIDUAL'S FAMILY! And on EACH INDIVIDUAL! Now we get into the PERMANENT HEALTH PROBLEMS!!!! FDA and SUPREME COURT do you think these LAWSUIT and SETTLEMENTS you are QUESTIONING IS FAIR AND JUSTIFIABLE! SUPREME COURT YOU NEVER RULED FOR FDA or THE PHARMACEUTICALS NEVER TO COLLECT PAY or to REDUCE THEIR PAY SCALE!! How do you think we feel knowing YOU WERE PUT IN PLACE TO UPHOLD THE LAW OF THE LAND AND CREED OF JUSTICE ON OUR BEHALF!! All the OATHS TAKEN! And the SEAL FOR JUSTICE STATING JUSTICE WOULD BE FOUND NO MATTER WHERE OR HOW DEEP IT MAY HIDE!!

Lori

September 20, 2011 at 11:40 pm

My hubby was given Darvocet for almost 4 years and 5 operations he could not handle the pain and it seem to work for him. but in being of 2007 he started complaining of side and chest pains... the on july 23 of 2007 out of the blue he killed himself.... I feel that Darvocet had a lot to do with it... cause he depended on the pills too much....

novella

August 9, 2011 at 4:55 pm

wow at first i thought nobody really understand what i go though, and i read all the same story's , are like me and what i go though , my life is messed up from this medication, my heart beats so fast i could feel it in my neck , i'm scared every day that i will die, some day's i can control it with the medication i'm on, to help slow it down, but i go right to sleep when i take it , i'm so scar[Show More]wow at first i thought nobody really understand what i go though, and i read all the same story's , are like me and what i go though , my life is messed up from this medication, my heart beats so fast i could feel it in my neck , i'm scared every day that i will die, some day's i can control it with the medication i'm on, to help slow it down, but i go right to sleep when i take it , i'm so scare i don't leave home with out this meds, i have to take it day by day, i miss out on family dinner's and all my grand children birthday party's , this has made me stay in the house for month's at a time, i don't travel anymore, before i did , and i worked 2 jobs , now i'm home on disability because i can't work, my heart makes me so tired, my leggs feel like they wieght a ton, that's when i know i'm about to have an episode i call them, some times it feels like my heart skips and sometime it stops for a second , all i have to say is , it is so scary , one time i was in the ER for my chest pains and my hand turned blue, other times for chest pains, the medication i'm on to slow it down is a high blood pressure pill and i don't have that but , this med. is starting to affect that.

Lino

July 25, 2011 at 6:26 am

When to the dr for back pain he gave me darvocet 3time a day this was back in 6-18-05 and in12-16-05 I went to the ER for my heart..it was skipping..it was like 123 stop 123 stop there in a name for that but if u have u know how it feels...well now it's 7-25-2011 and it's go and it come.I could b siting down laying down and it come it f**k up my day..and not only for me but my family...there is so[Show More]When to the dr for back pain he gave me darvocet 3time a day this was back in 6-18-05 and in12-16-05 I went to the ER for my heart..it was skipping..it was like 123 stop 123 stop there in a name for that but if u have u know how it feels...well now it's 7-25-2011 and it's go and it come.I could b siting down laying down and it come it f**k up my day..and not only for me but my family...there is so much but I'll stop there...sorry for my bad spilling..ooo am just 33 & been with for 6 years...

Broderick

July 14, 2011 at 6:05 pm

I injured my spine over a year ago and was prescribed Darvocet. I took this prescription from 04/2010 up until my surery (ALIF at L5-S1 level) on 09/2010. I began to experience very bad chest pains as if my heart was about to just pop!!!! I was rushed to the emergency room on two occasions, but was told I had hypertension (high blood pressure). On the last visit to the ER, I was at my local cvs an[Show More]I injured my spine over a year ago and was prescribed Darvocet. I took this prescription from 04/2010 up until my surery (ALIF at L5-S1 level) on 09/2010. I began to experience very bad chest pains as if my heart was about to just pop!!!! I was rushed to the emergency room on two occasions, but was told I had hypertension (high blood pressure). On the last visit to the ER, I was at my local cvs and told the pharmacist I was having chest pains, He sat me at the BP machine and took my reading twice, my BP was 199/109 and he told my wife to rush me to the ER. once there I was rushed to the back, given a EKG and asked to lay down while a doctor read the results. An hour went by and no doctor had read the results so my wife asked what was going on, the ER staff informed us that my file had been misplaced some how and they could not track it down. I informed them that I was leaving, so I went home, still hurting. I informed my surgeon/treating physician of my problems and asked for a referel to a physician whom could treat it. I was told my injury/surgery has nothing to do with my hypertension and I was only borderline/pre-hypertension, but my chart on that visit showed a reading of 170/108.I began monitoring it myself at home and would see days where I would reach readings of 201/120. I also informed my physical therapist of my chest pains during exercises and he began monitoring it himself as well. He informed me on every visit that I needed this issue addressed ASAP. I have never had prior issues with my BP prior to taking this medication. I have taken well over 9 DOT physicals in the last four years due to my occupation (Truck Driver) and never had a reading over 132/88 with documentation to back it

Rhonda

July 12, 2011 at 7:26 pm

I took only a short term of Darvocet, but it could have had a lfe ended in just a matter of minutes. It only took my heart and caused the electrical impulse within my heart to backfire. Which there could be long term effects from it.

Ricky

July 6, 2011 at 2:11 am

I took davorcet for pain at age 35 years old for a very short moment, and had a deadly Heart attack. I almost died from taking this prescribed drug. They had to fly me to a bigger hospital that had a cardiology crtical care unit in order to save my life. I almost didn't get the chance to be with the ones I love so dearly . Darvorcet is no joke it is very Dangerous at normal dosage and can be dea[Show More]I took davorcet for pain at age 35 years old for a very short moment, and had a deadly Heart attack. I almost died from taking this prescribed drug. They had to fly me to a bigger hospital that had a cardiology crtical care unit in order to save my life. I almost didn't get the chance to be with the ones I love so dearly . Darvorcet is no joke it is very Dangerous at normal dosage and can be deadly.

Catie

June 25, 2011 at 5:35 am

I was prescribed Darvecet for almost two years, between two knee surgeries. During the second knee surgery, I was told my heart had stopped a few times. When I woke up, I was on oxygen and had a heart monitor on me. The nurse told me that I should see a cardiologist because of what happend. My surgeon was very upset because of the potential complications a heart problem was during surgery and [Show More]I was prescribed Darvecet for almost two years, between two knee surgeries. During the second knee surgery, I was told my heart had stopped a few times. When I woke up, I was on oxygen and had a heart monitor on me. The nurse told me that I should see a cardiologist because of what happend. My surgeon was very upset because of the potential complications a heart problem was during surgery and him not knowing it. I never got addicted or dependent on Darvecet, as I stopped taking them as soon as most of the pain went away and my knee healed, but now my heart skips and flutters often. I also get chest pain and dizzyness with off and on high blood pressure. I am a healthy woman with a history of low blood pressure and am very active and fit. Now I wonder if Darvecet has affected my heart to where I might die before my time.

lm

June 20, 2011 at 4:52 pm

For all those people who are mad that they took darvocet off the market....admit it, you are addicted!

Bob

June 10, 2011 at 12:01 am

I was taking darvocet for headaches in 2003. I had a heart attack at 43 years old while walking in the woods. I have yet to have another one since. I always thought the meds had something to do with it. So I stopped taking them. I am now convinced this drug contibuted to it. Once you have a heart attach its a tough road finding jobs and getting insurance. Makes you mad when companies continue to [Show More]I was taking darvocet for headaches in 2003. I had a heart attack at 43 years old while walking in the woods. I have yet to have another one since. I always thought the meds had something to do with it. So I stopped taking them. I am now convinced this drug contibuted to it. Once you have a heart attach its a tough road finding jobs and getting insurance. Makes you mad when companies continue to sell a product with these side effects.

rufus

May 22, 2011 at 7:24 pm

I HAVE BEEN ON DARVOCET AND GENERICS FOR 20+ YEARS.I HAVE A HEART BEAT PROBLEM AS IT SKIPS THE 2ND OR 3RD BEAT..AS I GET OLDER MY CHEST PAINS INCREASES..WITH VERY LITTLE EXERTION MY CHEST PAINS INCREASE AND MY SHORTNESS OF BREATH INCREASES.MY HEART HAS BEEN CHECKED MANY TIMES WITH RESULTS OF NO TROUBLE FOUND.

charlene

May 4, 2011 at 4:44 pm

I was taking darvocet off and on for the past 10 years never assocaited that taking them could have been the cause of my depression and suicide attempts go figure and afte all this time the FDA decides that now they want a recall

LINDA

April 12, 2011 at 7:14 pm

have been on darvocet for at least 15 yrs without increasing my daily intake. i do not want to overdose myself. it helps, does not completely eliminate, the pain. no heart problems. am trying to switch to tramadol and cannot sleep. the darvocet has a different way of helping me sleep. i am very upset that they would just remove it and leave us hanging. i could switch to a deadly drug like vicodi[Show More]have been on darvocet for at least 15 yrs without increasing my daily intake. i do not want to overdose myself. it helps, does not completely eliminate, the pain. no heart problems. am trying to switch to tramadol and cannot sleep. the darvocet has a different way of helping me sleep. i am very upset that they would just remove it and leave us hanging. i could switch to a deadly drug like vicodin but don't want to. may be forced to do so. i think there should be a lawsuit to sue those demanding its removal to pay us for suffering in the transition which might be a long transition. anyone else want to get in on a class action to return darvocet to production? is there an attorney out there who wants to create a class action to product those of us suffering with a transition?

Linda

April 8, 2011 at 4:11 pm

I was prescribed Darvocet after fracturing a vertibre in my back I took it for several years and then felt I was becoming dependent on it. Spoke with Dr. at time and he advied if I'm in pain take it, and renewed my script I myself took the script and weined myself off of them and never went back to the Dr. I've been living with a steady pain but yet I feel more attentive in life. Now I've bee[Show More]I was prescribed Darvocet after fracturing a vertibre in my back I took it for several years and then felt I was becoming dependent on it. Spoke with Dr. at time and he advied if I'm in pain take it, and renewed my script I myself took the script and weined myself off of them and never went back to the Dr. I've been living with a steady pain but yet I feel more attentive in life. Now I've been diagnosed with depression I feel like I'm so fragile and I'm only 52 The Drs. say I'm so out of wack.

sandra

April 7, 2011 at 5:41 am

Have taken darvocet about the past three years until dec 2010. April last year i was told i had arthyim. Have not had to receive treatment yet but i can tell it is getting worse. Darvocet could have caused this condition.

Wallace

April 5, 2011 at 4:15 pm

I was prescribed davocet on november 11 2010 there was a recall on november 19 2010 my doctor prescribed 60 pills to be taken 1 to 2 a day for pain as needed so thats a thirty to fourty five maybe sixty days worth so why did'nt he contact me of the recall it caused me a lot of things I was not shure of an I was on public assistance so I thuoght I had to just deal with it I feel as though he put m[Show More]I was prescribed davocet on november 11 2010 there was a recall on november 19 2010 my doctor prescribed 60 pills to be taken 1 to 2 a day for pain as needed so thats a thirty to fourty five maybe sixty days worth so why did'nt he contact me of the recall it caused me a lot of things I was not shure of an I was on public assistance so I thuoght I had to just deal with it I feel as though he put my life in seriuos danger because I kept having thoughts of suicide if it was'nt for my girlfriend I don't know whta I would have done?

Sharon

March 26, 2011 at 12:13 am

I took darvaset for pain and still have some in my medicine bottlr. I had a stroke and wonder if its from.that.please contact me thanks

Theresa

March 25, 2011 at 1:04 am

In October of 2008 I had a severe blood clot in my femoral artery. I was 28 years old. I had been on darvocet since the age of 15, for numerous things........Could this medicine have possible cause the blood clot? My vascular surgeon said that it was non-pro vocable blood clot, meaning that no matter what I did could have caused it. Has anyone ever heard of this medication causing blood clots?

Julie

March 24, 2011 at 10:22 am

My brother passed away on October 17, 2009. Results of his autoposy point to side effects from the use of Darvacet. He had an accident a year prior which resulted in back and knee injuries and was taking Darvacet for pain management. He was 39 years old. I wish they would have pulled it sooner.

Gina

March 16, 2011 at 11:49 pm

I have suffered with migraines for the past 18 years. As treatment I was placed on Darvocet every 4-6 hours at the onset of the aura. I am still suffering with migraines but now I have irregular heart beat that I was treated for within the first year of taking Darvocet. I was told that my body could be sensitive to the pain medicine. Today these 9-10 years I have been on other pain medication, I h[Show More]I have suffered with migraines for the past 18 years. As treatment I was placed on Darvocet every 4-6 hours at the onset of the aura. I am still suffering with migraines but now I have irregular heart beat that I was treated for within the first year of taking Darvocet. I was told that my body could be sensitive to the pain medicine. Today these 9-10 years I have been on other pain medication, I have not had any reaction to the medication. The Darvocet after the time I used the medication caused me to seek the recommendation from a cardiologist and at that time I was placed on Metformin for the heart palpitations and the increasing issue I had with high blood pressure. As to date, I get extremely short of breathe, when my heart rate becomes irregular and the palpitations are just scary. I have been hospitalized for migraines and high blood pressure. I have experienced several bouts with bronchitis and severe asthma. Never has the link been made that Darvocet could have brought on the heart, breathing and blood pressure issues that has changed my life. I am 45 years old and NEVER dreamed that I would not be able to physically work at this point in my life! I have filed disability and was denied. I simply do not know what I will do financially at this stage in my life and to think it could have been eliminated by a prescription. How sad ! I feel that medication is distributed to the public long before the appropriate testing has cleared all the dangerous side effects. Any , I truly mean any help that I can receive financially, would be a blessing. Thank you .Please contact me should you need additional information.

JJ

March 5, 2011 at 1:02 pm

I was an avid excersise person, 5'3 129 lbs no heart attack family history or any other medical problems. On 9-27-08 I not only suffered a haert attack but the surgeon cut an artery. I will never be the same person again. Due to extensive blood loss and the Doctor trying to locate where the blood was coming from, I cna not longer remmember things in my past. I also have short term memory loss. I h[Show More]I was an avid excersise person, 5'3 129 lbs no heart attack family history or any other medical problems. On 9-27-08 I not only suffered a haert attack but the surgeon cut an artery. I will never be the same person again. Due to extensive blood loss and the Doctor trying to locate where the blood was coming from, I cna not longer remmember things in my past. I also have short term memory loss. I have pain at the site where the clips hold my artery together. And yes I had been taking davacet for over 8 yrs for fibromyalgia.

LuAnne L

February 25, 2011 at 3:24 pm

I have been taking Darvocet for almost 5 yrs for Severe Rheumatoid Arthritis. In that time I have had several attacks where I become dizzy, severe pain in my chest (to the point of calling 911), shortness of breath, and major depression. My Liver and Spleen are in really bad shape, my liver enzymes are high and my spleen swells to the point I look 6 months pregnant. About 4 years ago I was diagnos[Show More]I have been taking Darvocet for almost 5 yrs for Severe Rheumatoid Arthritis. In that time I have had several attacks where I become dizzy, severe pain in my chest (to the point of calling 911), shortness of breath, and major depression. My Liver and Spleen are in really bad shape, my liver enzymes are high and my spleen swells to the point I look 6 months pregnant. About 4 years ago I was diagnosed with a brain tumor. I have a record a mile long from the doctors office of all the things that has happened in this period of time. I am seeing someone for the depression and my doctor for everything else. About a month and a half ago I had a mini stroke that really scared me. I am 52 years old and my quality of life has become the search for quantity of life. Is it all related to the drug darvocet? It is really sad, I have 3 grown children and 6 grandbabies that I can't enjoy like I would like to, due to the dizzy spells and the pain that I am in daily. But most of all I don't ever know when I am going to have a spell of chest pain, dizziness, stroke or just being so depressed I don't want to get up! I went to the doctor and he gave me another script for the generic of darvocet, I went to have it filled the next day and the pharmacy wouldn't fill it because it was taken off of the market. HOW in only a day did my doctor not know of this? I don't want a stronger medicine to get addicted to. Darvocet helped take the edge off, but the fact of the whole matter is, I have had all of the side effects that they are stating since I have been taking this drug and yet my doctor did not take me off of them, but at the same time would not give me anything else for pain so I wouldn't become addicted. Now I have to live the rest of my life this way. Life is to short. Good Luck to everyone who is in the same situation as I am.

wade

February 22, 2011 at 1:04 am

took darvocet 15 or more years for back pain prn up two 2 every 4 hours.pulse rate runs on 50,s b p bottom 3 in fiftys.have ha heart surgery numbers still run low. don't know if any of this related to drug.don't smoke or drink

Helen

February 21, 2011 at 8:54 pm

I HAVE BEEN TAKEING DARVOCET- 100 TAB FOR A WHILE AND HAVE BEEN IN THE HOSPITAL AND ALMOST DIED TWO TIMES

Terri

February 17, 2011 at 3:32 pm

My mother took Davacet for many years for her arthritis. She was admitted to the hospital for surgery on her hands and died of heart failure in 1994.

Barbara

February 8, 2011 at 10:40 pm

I have been taking Darvocet (Proxyphene) for years. At times when my pain is greater, I will take 3 or 4 a day. When it is less (most of the time), I can get by with 1 or 2. There is no withdrawal. I am 70 years old and naturally have other probems. However, I don't attribute them all to Darvocet. I smoked for over 50 years and have COPD and emphazema. This is not due to Darvocet but to my[Show More]I have been taking Darvocet (Proxyphene) for years. At times when my pain is greater, I will take 3 or 4 a day. When it is less (most of the time), I can get by with 1 or 2. There is no withdrawal. I am 70 years old and naturally have other probems. However, I don't attribute them all to Darvocet. I smoked for over 50 years and have COPD and emphazema. This is not due to Darvocet but to my smoking. I don't want to take anything stronger or more addictive. I wish I could buy Darvocet somewhere else. I do know the risks, but sometimes quality of life is more important.

paulette

February 5, 2011 at 11:57 am

i was prescribe darvocet for major gallstone pain since i have been taking them i have major stomach pain shortness at the breathe i have start having hot flashes wake up in the middle of the night in a ton of sweat very drepress get very dizzy even if iam driving or just standing up cooking i really have no energy svere chest pain abdominal stomach pains i need to know if this coming from the dar[Show More]i was prescribe darvocet for major gallstone pain since i have been taking them i have major stomach pain shortness at the breathe i have start having hot flashes wake up in the middle of the night in a ton of sweat very drepress get very dizzy even if iam driving or just standing up cooking i really have no energy svere chest pain abdominal stomach pains i need to know if this coming from the darvocet iam 39 i shouldnt be feeling like this i cant even travel to see my daughter in college cause of the dizzy spells and shortness of the breathe

Susan

February 1, 2011 at 8:30 am

I was rear-ended by a hit and run drunk driver in Sep 2009. Doctor prescribed proxyphene which I took until Oct 31, 2010. 3 days later I was in the emergency w/afib. This happened 3 different times. Up until then I had never had any heart problems nor do I have a family history of heart problems. I am now looking at having an ablation and a pacemaker. My heart if healthy - just have rapid he[Show More]I was rear-ended by a hit and run drunk driver in Sep 2009. Doctor prescribed proxyphene which I took until Oct 31, 2010. 3 days later I was in the emergency w/afib. This happened 3 different times. Up until then I had never had any heart problems nor do I have a family history of heart problems. I am now looking at having an ablation and a pacemaker. My heart if healthy - just have rapid heart beats that make me pass out, dizziness, no energy, chest pains, sweating.

andrea

January 31, 2011 at 1:25 am

im 36 yrs old but when i was 14 Thru 21yrs. i took darvocet the whole time because of mentral cramps. i also took darvocet for another 6 months a year ago for a broken foot. i have an irregular heart beat and have seizures all the time. please let me know if this is from darvocet..my problems didnt start till afterwards. i have bad heart problems and didnt start to develop untl after a year or s[Show More]im 36 yrs old but when i was 14 Thru 21yrs. i took darvocet the whole time because of mentral cramps. i also took darvocet for another 6 months a year ago for a broken foot. i have an irregular heart beat and have seizures all the time. please let me know if this is from darvocet..my problems didnt start till afterwards. i have bad heart problems and didnt start to develop untl after a year or so after i qiut taking them.

L

January 26, 2011 at 10:28 am

On my post above I mentioned something if you think Darvon n Darvocet is a good pain med to look up Darvon/Darvocet..Then go down to "Without Darvon/Darvocet WHATS A PAIN SUFFER TO DO" its very interesting..

L

January 24, 2011 at 9:56 am

THIS IS GETTING SO LAUGHABLE. EVERYONE THAT HAS TOOK A DARVOCET OR JUST SEEN ONE IS REMEMBERING PAINS ALL OVER THEIR BODY. THEY SMELL MONEY. ITS NOT GONNA HAPPEN SO FORGET IT. YOU GOT TO HAVE PROUF FROM AN HONEST DOCTOR. AND FOR THE PHARMASIST YOU KNOW DARVOCET IS A GOOD SAFE MEDICINE. I THINK YOU DO..ALL OF YOU THAT WANT THEM TO PUT IT BACK ON THE MARKET,GOOGLE DARVON/DARVOCET AND LOOK FOR ,WITHO[Show More]THIS IS GETTING SO LAUGHABLE. EVERYONE THAT HAS TOOK A DARVOCET OR JUST SEEN ONE IS REMEMBERING PAINS ALL OVER THEIR BODY. THEY SMELL MONEY. ITS NOT GONNA HAPPEN SO FORGET IT. YOU GOT TO HAVE PROUF FROM AN HONEST DOCTOR. AND FOR THE PHARMASIST YOU KNOW DARVOCET IS A GOOD SAFE MEDICINE. I THINK YOU DO..ALL OF YOU THAT WANT THEM TO PUT IT BACK ON THE MARKET,GOOGLE DARVON/DARVOCET AND LOOK FOR ,WITHOUT PAIN MEDICINE WHATS A PERSON TO DO,.THAT MAY NOT BE THE RIGHT WORDS BUT ITS LIKE THAT.ITS IN THE WALL STREET JOURNAL READ IT ,ITS VERY INTERESTING.

L

January 24, 2011 at 9:10 am

With all the recalls I should have been dead a long time ago. Darvocet is a safe pain med..It is not strong like the FDA wants our doctors to put us on now..Many people including me have been taking it for a long time with no side effects. I have tried so many meds but darvocet has always helped me till some people that don't really know about it took it off the market in one day. I have read some[Show More]With all the recalls I should have been dead a long time ago. Darvocet is a safe pain med..It is not strong like the FDA wants our doctors to put us on now..Many people including me have been taking it for a long time with no side effects. I have tried so many meds but darvocet has always helped me till some people that don't really know about it took it off the market in one day. I have read some of the comments and people are saying wow I had chect pain last night and I took a darvocet last week.Or other stuff like that. Some people may have already had heart problems before they took any darvocet or darvon.What people don't understand is that a class action law suit is that the attorneys get most of the money.The ones that file for it only get a little bit. They have to have proof.And they have to wait a long time to get anything if they get anything at all..I have read about this. So don't get your hopes up that you are gonna get rich. Ive always been told you dont get something for nothing. If it was proven that you did have a heart problem from darvocet thats different. But you have to have honest doctors that have proof.You have to go through alot.Im my experence with darvocet it is a good safe drug. Why did the united states wait till the UK took it off to take it off here. Why did the attorneys know about it before the doctors and the patients know about it.The UK fased it out over 2 years but the US took it off in one day.Now thousands of people are back in BAD PAIN. I know the med my dr gave me is awful. It put me out of it and made me sick. Darvocet never did that. It was not strong and so addictive.Something is not right ! ! ! .It looks to me like the FDA and the attorneys are working togather.Darvocet has been on the market since 1957..Just how many people have died from an overdose from strong meds like vicoden.ect...

Belethia

January 23, 2011 at 6:09 am

I have been taking Darvocet for many years for several pain reason's I have had back surgery, I have had two knee replacements, surgery on my hands, I have aritists, I'm in so much pain. I can't hardly exest. I'm 82 years old. During this time of taking Darvocet I have had heart problems, irregular heart beat. also have coronet heart failure. I get so short of breath just to get dressed.I bruise s[Show More]I have been taking Darvocet for many years for several pain reason's I have had back surgery, I have had two knee replacements, surgery on my hands, I have aritists, I'm in so much pain. I can't hardly exest. I'm 82 years old. During this time of taking Darvocet I have had heart problems, irregular heart beat. also have coronet heart failure. I get so short of breath just to get dressed.I bruise so easily I'm always black and blue all over. I live by myself, I 'am very depressed and spend my days just sitting in my chair.

Dee

January 21, 2011 at 12:50 am

My husband was healthy and very active rarely sick he NEVER had high blood pressure or NEVER had high cholesterol, and NEVER over weight so to develope heart problems was a shock to us. Here's what happened back in Oct 08 he was put on Cymbalta and generic Darvoset (4 times per day) for Fibromyglia by Christmas he had lost 30 pounds that he didnt need to lose. Had a complete physical liver func[Show More]My husband was healthy and very active rarely sick he NEVER had high blood pressure or NEVER had high cholesterol, and NEVER over weight so to develope heart problems was a shock to us. Here's what happened back in Oct 08 he was put on Cymbalta and generic Darvoset (4 times per day) for Fibromyglia by Christmas he had lost 30 pounds that he didnt need to lose. Had a complete physical liver function was elevated but nothing else Doctor unconcerned over weight loss he continued loosing without effort another 20 then By Feb'09 he developed shortness of breathe and was very tired........ another echo nothing showed, In March he was given 2 rounds of Zpack treated for bronkitis /shortness of breath and another echo cardiogram. Then to lung specialist, and his primary care doctor they could find nothing all listened to his heart ect. Then near end of April '09 he could barely walk 2-3 steps and would have to rest he saw a new rheumatoligist who listened to his heart/lungs he thought it was a lung problem and sent him directly to the hopsital there we saw several specialists They ran many many tests and put him on many medications to get fluid off his lungs they determined heart problems due to an irregular heart beat his lungs had filled with fluid causing him not to be able to breathe he could breathe but the amount of fluid was unreal It was very very serious we learned his heart problem could cause sudden death it was a very very scary situation.After 2 days he was transferred to a hospital who specialized in heart problems he had Atril Fibrillation, Cardic Myopathy, and Heart Failure. At the new hopsital they did lots more tests including a heart cath and no blockages they said his doctor was thrilled and said they dont see that very often. He could not explain what caused any of this to happen but told us my husband would be monitored and on medication the rest of his life. That was almost 2 years ago We were concerned about Tylenol's effect on the liver so he really reduced his intake of the Darvoset since having the heart problems one bottle has lasted 6 months so you can imagine how suprised I was Today I went to fill his Darvoset and found it had been taken off the market .... due to heart problems..... jwe wonder why we were not notified it was RECALLED ????? and we now wonder if taking it caused his heart problems. My husband always believed that Cymbalta was the cause or attributed to his heart problems, I think it was the combination of both. We hope Cymbalta is taken off the market and should not be given to people who are NOT depressed. He's told me he felt different and I saw his reactions and personality change while he was on it. He did and said things that were not like himself.

RichaRD

January 20, 2011 at 5:22 pm

MY WIFEANDi HAVE BEEN TAKING DARVOCET AND PROPOXYPHENE FOR LAST 20 YRS I HAD A MINI-STROKE IN 1998 LOST MY JOB BECAUSE OF IT TOOK 10 MTHS TO GET DISABILITY FROM SS IN THE MEAN TIME HAD TO SELL EVERY THING I HAD EXCEPT FOR MY WIFE'S VAN AND SPENT THE $20,OO WE WAS SAVING UP WE WERE PUTTING $5OO A WEEK IN THE BANK BROKE ME I HAD NOTHING SO I HAD TO GO BANKRUPT IT REALLY HIT HOME WHEN I FOUND OUT D[Show More]MY WIFEANDi HAVE BEEN TAKING DARVOCET AND PROPOXYPHENE FOR LAST 20 YRS I HAD A MINI-STROKE IN 1998 LOST MY JOB BECAUSE OF IT TOOK 10 MTHS TO GET DISABILITY FROM SS IN THE MEAN TIME HAD TO SELL EVERY THING I HAD EXCEPT FOR MY WIFE'S VAN AND SPENT THE $20,OO WE WAS SAVING UP WE WERE PUTTING $5OO A WEEK IN THE BANK BROKE ME I HAD NOTHING SO I HAD TO GO BANKRUPT IT REALLY HIT HOME WHEN I FOUND OUT DARVOCET AND PROPOXYPHENETHEN CAUSED OUR DOWNFALL IN 2008 MY WIFE HAD DECONGESTED HEART FAILURE HEART SHE WENT BACK IN 2010 THE DOCTOR TOLD ME IF I HAD NOT HER THERE SHE WOULD HAVE DIED THAT SHE HAD IRREGGULAR HEART BEAT THEN ABOUT 2 MTHS LATER I HAD CHEST PAINS WENT TO HEART DOCTOR HE PUT TWO STINTS IN ME THEN ABOUT 6MTHS LATER HAD MORE PROBLEMS WITH MY HEART THE TWO STINTS COLLAPSED HE FIXED THEM AND PUT IN ANOTHER STINT THEN IN JULY 2010 WENT BACK IN HOSPITAL AND STAYED DOCTOR TOLD ME MY HEART WAS GETTING WEAKER I WAS STILL ON PROPOXYPHENE HE TOLD ME IF MY HEART BEAT GOT UP 120 ON TOP TO GET TO HOSPITAL AS QUICK AS POSSIBLETHAT I HAD IRREGULAR HEART BEAT TOLD ME IF IT GOT AS HIGHAS IT WAS WHEN I WENT IN FOR CHECK UP IT COULD POSSIBLE KILL ME

sandy

January 17, 2011 at 2:37 am

i took darvocette for cerv spine surg nov16 last year ,as a nurse i took my b.p at work every day, always 90/60 b.p. 80,i am 50. i have been to e.r since darv , 2 times b.p 147/105 pulse 117, i believe i have had 3 t.i.a.'s..5 days ago i was.admitted to hosp. by ambulance,after i went flacid. all 4 days my pulse stayed at 42 -52 my b,p dropped to 57/29...i came home and my b.p was 147/117 last[Show More]i took darvocette for cerv spine surg nov16 last year ,as a nurse i took my b.p at work every day, always 90/60 b.p. 80,i am 50. i have been to e.r since darv , 2 times b.p 147/105 pulse 117, i believe i have had 3 t.i.a.'s..5 days ago i was.admitted to hosp. by ambulance,after i went flacid. all 4 days my pulse stayed at 42 -52 my b,p dropped to 57/29...i came home and my b.p was 147/117 last night.pulse 117...i cant remember things now,afraid to go to sleep. wake up covered in sweat heart racing pulse 135-145 scared to death.have put my faimly and new husband thru too much worry. gastro prob.huge weight loss 83 lbs.so tiered.5 i.v.'s needle sticks every 4 hrs .i am bruised scared and exhausted.i was so active. now i am so weak sometimes my legs feel like wet noodles,depressed,my new husband a foot dr. has missed days and days of work having to 'watch me.it wasnt supposed to be like this.i am a burden to all. and i fear for my life.

David

January 16, 2011 at 3:05 am

My wife took propoxyphene two times for pain from cancer and died that night in her sleep. Lawyers won't touch the case because of no autopsy. Strange that she was improving and got raving reports on Mon. and died in her sleep tues. night after taking 2 pills-one at 4:30 and one at 10:30. If there is anyone out there that passes taking this medicine, make sure you have the autopsy done. I just d[Show More]My wife took propoxyphene two times for pain from cancer and died that night in her sleep. Lawyers won't touch the case because of no autopsy. Strange that she was improving and got raving reports on Mon. and died in her sleep tues. night after taking 2 pills-one at 4:30 and one at 10:30. If there is anyone out there that passes taking this medicine, make sure you have the autopsy done. I just don't want anyone else injured or worst by this medication. I got a letter of recall 5 weeks after she passed.

Shirley

January 15, 2011 at 3:52 pm

I was taking darvocets for a little over 20 years for pain on left side of body. Over the last 5 years I started developing heart problems associated with shortness of breath. Went to the hospital numerous times and they couldn't pin point the problem. This is really unbelievable about the recall.

Kembarly

January 14, 2011 at 10:02 pm

I was first given darvocet in 1995 after a major surgery it worked great after a while it seemed like I couldnt sleep without it.I wold feel really tired and my heart would race.I went to my doctor and to my surprise I had to be given a eco gram for mt heart which seemed to be skipping a beat I was then 26 year female have never smoked or drank.Years later I was told I had fibro and placed back on[Show More]I was first given darvocet in 1995 after a major surgery it worked great after a while it seemed like I couldnt sleep without it.I wold feel really tired and my heart would race.I went to my doctor and to my surprise I had to be given a eco gram for mt heart which seemed to be skipping a beat I was then 26 year female have never smoked or drank.Years later I was told I had fibro and placed back on darvocet that was in 2002 and really noticed the fummy feeling of passing out after I took the darvocet my doc said to just take 1 a day at bed time since then I have developed stomach issues in 2005-2007 I was sent to a gasto and he had to do a colon job on me he told me I had diverticoltis got the pictures showing the tears in my colon he took me off all pain medicine and has tried to treat this in 2008 until now I have been takinfg darvocet for chronic back pain and have developed issues with my heart I just turned 40 lasy year took myself off of darvocet when I saw the news last month IM feeling better and have since been given a different pain flexril by my doctor

Becky

January 14, 2011 at 2:45 am

To all of those who think that these lawsuits are out of greed should think about others and not just theirselves. In 2004-05 I was prescribed Darvoct N 100 1 tablet 3 times a day as needed for a back injury I got at work. Most of the time I did not even take the recommended dose and usually got by on 1 a day. In June 2007 at the age of 35 I was diagnosed with complete AV block and had to have a p[Show More]To all of those who think that these lawsuits are out of greed should think about others and not just theirselves. In 2004-05 I was prescribed Darvoct N 100 1 tablet 3 times a day as needed for a back injury I got at work. Most of the time I did not even take the recommended dose and usually got by on 1 a day. In June 2007 at the age of 35 I was diagnosed with complete AV block and had to have a pacemaker placed. Now you may think that I am greedy for wanting a lawsuit against the manufactur but I have to do 2 telephone checks for my pacemaker that are $600 each and 2 visits a year with an EP MD which is well over $600. So you tell me should I be responsible to pay for this for the rest of my life because of the fault of another.

Anna

January 13, 2011 at 6:10 pm

I have been taking generic darvocet for 14 years. I have heart palpations, depression, chest pain, and blurred vision. Sometimes I wake up feeling like my heart has stopped. I use inhalers for breathing problems but is it asthma or reactions from the med?! At times I am dizzy or plain just don't feel good.

Sonji

January 13, 2011 at 2:06 am

IN JUNE 2009 I WAS DIAGNOSED WITH MULTIPLE SCLEROSIS AND BEFORE I WAS DIAGNOSED I WAS HAVING BAD MIGRAINES THATS WHAT LEAD MY PCP REFERED ME TO SEE AND NEUROLOGIST AND THE NEUROLOGIST REFERED ME TO HAVE AN MRI AND FROM THE RESULTS ON THE MRI THE NEUROLOGIST WANTED ME TO HAVE A LUMBAR TEST WHICH CAME BACK I HAD MULTIPLE SCLEROSIS AND I STARTED ON AVENOX SHOTS ONCE A WEEK BUT I WAS STILL HAVING MIGR[Show More]IN JUNE 2009 I WAS DIAGNOSED WITH MULTIPLE SCLEROSIS AND BEFORE I WAS DIAGNOSED I WAS HAVING BAD MIGRAINES THATS WHAT LEAD MY PCP REFERED ME TO SEE AND NEUROLOGIST AND THE NEUROLOGIST REFERED ME TO HAVE AN MRI AND FROM THE RESULTS ON THE MRI THE NEUROLOGIST WANTED ME TO HAVE A LUMBAR TEST WHICH CAME BACK I HAD MULTIPLE SCLEROSIS AND I STARTED ON AVENOX SHOTS ONCE A WEEK BUT I WAS STILL HAVING MIGRAINES SO MY PCP PRESCRIBE ME PROPOXYPHENE AND IT WAS TAKING AS NEEDED AND AFTER TAKING THIS MEDICATION I WOULD VOMIT SOMETIME HAVE IRREGULAR HEART BEATS BUT I NEVER THOUGHT ANYTHING OF IT,MY BOWELS WAS SO LOOSE FOR A LITTLE WHILE I HAD AND COLONOSCOPHY DONE I COULD STOP GONING TO THE BATHROOM IT LASTED A LITTLE WHILE AND THE DOCTOR SAID IT WAS HEMMROIDS I WOULD HAVE THE CHEST PAINS OFF AND ON WHEN I WOULD GO TO MY PCP AND THEY TAKE YOUE PRESSURE THEY HAD TOLD ME YOUR HEART IS BEATIN REAL FAST AND I RESPONSED I DONT KNOW WHY I ONLY WALK FROM THE WAITIN AREA INTO THE ROOM WHERE THEY TAKE YOUR PRESSURE AND I LEFT IT AT THAT I WISH I COULD HEAR MORE ABOUT THIS MEDICATION WHEN I CALLED TO GET MY MEDS REFILLED IN NOVEMBER THEY SAID IT WAS A RECALLED ON IT SO I CALLED MY PCP AND TOLD HER ABOUT IT AND WHEN I WENT TO MY APPOINTMENT SHE PRESCRIBED ME SOMETHING ELSE I THINK AS DOCTORS THEY SHOULD CHECK EVERYONE OUT THAT WAS TAKING THOSE MEDS TO SEE WHATS THE PROBLEM WHEN ITS A RECALL ON CARS AND TRUCKS THEY TELL THEM TO BRING THE VEHICLES IN TO GET CHECK SO THEY CAN CORRECT THE PROBLEMS DO THEY EVEN CARE ABOUT THE PEOPLE THAT IS SUFFERING FROM ALL THIS RECALLED MEDICINE.

ronnie

January 12, 2011 at 12:19 am

I have been taking dorvocet since 1997 ,and not once have had a problem while taking it for 8 broken bones and a fractured hip in my left leg due to car accident.I took 3 ,sometimes 4 a day. I haven't been taking it now for 4 months , by my own choice before all the news came out about it. I have high blood pressure, in the range of 145 over 98 ,my blood pressure medicine keeps it down. Lately I b[Show More]I have been taking dorvocet since 1997 ,and not once have had a problem while taking it for 8 broken bones and a fractured hip in my left leg due to car accident.I took 3 ,sometimes 4 a day. I haven't been taking it now for 4 months , by my own choice before all the news came out about it. I have high blood pressure, in the range of 145 over 98 ,my blood pressure medicine keeps it down. Lately I been getting a funny feeling in my chest like you feel your heartbeat faster ,sorta like a weird sudden light quick thumps against your chest, feels sorta real weird, then this darvocet crap came out, so I hope it hasn't finally caught up to me . I don't take pain meds now,just over the counter stuff. My blood pressure is worse and and I will be seeing my doctor about it.

Kkk

January 8, 2011 at 2:09 am

Hi ..my name is Dawn and I used to take Darvocet for about 7 yrs starting back in 1992. My Dr. originally prescribed it to me for Migraines. I too also experienced Panic attacks while on this medication, but never gave it a thought that it could be the meds. What did happen was , I was having pain on my right side under my ribs and it was very sore. Dr. did an ultrasound on my gallbladder and live[Show More]Hi ..my name is Dawn and I used to take Darvocet for about 7 yrs starting back in 1992. My Dr. originally prescribed it to me for Migraines. I too also experienced Panic attacks while on this medication, but never gave it a thought that it could be the meds. What did happen was , I was having pain on my right side under my ribs and it was very sore. Dr. did an ultrasound on my gallbladder and liver and said that my liver had two large cysts and several small cysts in it. I did ask him if he thought it could be from the darvocet but he said that it was easier on the stomach than tylenol, so, I stayed on it. Then I was having more pain in my stomach and my left side of the abdomen, and Turned out I had diverticulitus. This is when I told Doc. that the darvocets weren't working anymore and he prescribed me vicoden ES for pain. So, Now I have been on the vic's for about 7-8 yrs. Finally had to get on suboxone to get off of those. Painkillers are terrible things to have to take on a daily basis. I hear Marijuana is very good at controlling chronic pain. and with no harmful side effects either. I say we vote for medical Marijuana!

Marsha

January 6, 2011 at 5:51 pm

I have taken Darvocet in the past and was told that I have congested heart fauler

Cheryl

January 6, 2011 at 4:38 am

I think I have finally figured out why I lost my Mom. She had many heart test not even a month before she died of a sudden heart attach. All the specialist say she had a very healthy heart for a women her age with her medical problems. If they knew about this as far as 1987 something should have been done about it. If it had I would still have my Mom! Anyone that complains about them taking it off[Show More]I think I have finally figured out why I lost my Mom. She had many heart test not even a month before she died of a sudden heart attach. All the specialist say she had a very healthy heart for a women her age with her medical problems. If they knew about this as far as 1987 something should have been done about it. If it had I would still have my Mom! Anyone that complains about them taking it off thew market think about if it was your Mom!

don

January 4, 2011 at 9:09 pm

Total bunk! Darvocet is a safe medication still needed by a lot of pain sufferersthese lawsuits are only hurting people who've depended on this medication for a long time.

Sharon

January 4, 2011 at 7:04 pm

I would also like to add that I have already experienced a blood clot in my left leg behind the knee thank god the doctor caught it and treated it quickly. That was several years ago age 56 when that happened, whats a person to do when thier life is threatened even the treatment for a blood clot (thrombosis) is extremely dangerous (deadly) if not diagnosed quickly. I just feel that I am to young[Show More]I would also like to add that I have already experienced a blood clot in my left leg behind the knee thank god the doctor caught it and treated it quickly. That was several years ago age 56 when that happened, whats a person to do when thier life is threatened even the treatment for a blood clot (thrombosis) is extremely dangerous (deadly) if not diagnosed quickly. I just feel that I am to young to be experiencing these type of ailments....if it is due to something I am taking I should have the right to know and ask for a different treatment, and the pharmaceutical companies should be upright and truthful about medications on the market.

Sharon

January 4, 2011 at 5:23 pm

I am 59 yrs and have been taking darvocets for well over 25 yrs. I Have RHA at the time it was the only pain medicine that gave me relief little did I know the effects it would play on my memory. I have suffered enough with RHA for most of my life. At one point total incapacitated to a wheelchairI . Darvocet seemed to relief the pain better than anything else on the market. Recently I had gal[Show More]I am 59 yrs and have been taking darvocets for well over 25 yrs. I Have RHA at the time it was the only pain medicine that gave me relief little did I know the effects it would play on my memory. I have suffered enough with RHA for most of my life. At one point total incapacitated to a wheelchairI . Darvocet seemed to relief the pain better than anything else on the market. Recently I had gall bladder surgery and my surgeon told me to try to come off some of my medications. He felt that one of the meds was probably the cause of my short term memory loss, just didn't know which one. I can relate to all the horrific stories of other darvocet users, as well as the doctors oversight or possibly not wanting to acknowlege the problem with my memory loss. When I heard the news about darvocet I was angry and a bit reliefed thinking and praying that possibly my memory would get better, I have just recently stopped taking the meds. I need my mind to function, I thought I was absoulutly going bonkers for the past 4 years and last year for me was the worst. I live with family and they have seen me go down hill and have been thier for me. I think it is wrong to dispense or withhold info from the public especially when it effects the quality of a persons life. Now I just have to wait and see if time and medical help from a doctor will help me recover from this nightmare! I was concidering going into a nursing home if this didn't get better. Thanks for the news media I now see a way out and hopefully back to a normal life.

Jacob

December 30, 2010 at 7:03 am

I am 28 yrs old. I took Darvocet for 7 years 120 per month from 2001-2008 for a bulging disc. While I was taking and since I have stopped taking Darvocet, I suffer from a very irregular heartbeat and very high blood pressure. At times I lay in bed and it feels like my heart is beating so hard and fast that I have fear of not waking up, its so bad. I know this is not normal and I am very concerned [Show More]I am 28 yrs old. I took Darvocet for 7 years 120 per month from 2001-2008 for a bulging disc. While I was taking and since I have stopped taking Darvocet, I suffer from a very irregular heartbeat and very high blood pressure. At times I lay in bed and it feels like my heart is beating so hard and fast that I have fear of not waking up, its so bad. I know this is not normal and I am very concerned for my health. It feels as if my chest is going to explode. Im glad to not be taking it now, but I fear the damage is done.

Mike

December 28, 2010 at 9:33 pm

my wife is on this med. Has anyone had a good outcome from a law suit. she does have a racey heart rate @ times and get over heated durng the nght and chest pains.

Sherry

December 28, 2010 at 7:00 pm

I AM ALLERGIC TO OVER 25 DIFFERENT PAIN MEDICATIONS AND ALL SSRI'S; I HAVE HAD 7-8 MINI STROKES; EXTREME HIGH LEVELS OF ANXIETY; DEPRESSION AND NOW HIGH BLOOD PRESSURE PLUS I HAVE SHORT TERM MEMORY LOSS FROM THE FIRST MINI STROKE. I HAVE TAKEN DARVOCET N 100 FOR MORE THAN 20 YEARS (NOT ON A REGULAR BASIS) BUT IT IS THE ONLY PAIN MEDICATON I CAN TAKE AND I TAKE IT GENERALLY FOR REALLY BAD HEADACHE[Show More]I AM ALLERGIC TO OVER 25 DIFFERENT PAIN MEDICATIONS AND ALL SSRI'S; I HAVE HAD 7-8 MINI STROKES; EXTREME HIGH LEVELS OF ANXIETY; DEPRESSION AND NOW HIGH BLOOD PRESSURE PLUS I HAVE SHORT TERM MEMORY LOSS FROM THE FIRST MINI STROKE. I HAVE TAKEN DARVOCET N 100 FOR MORE THAN 20 YEARS (NOT ON A REGULAR BASIS) BUT IT IS THE ONLY PAIN MEDICATON I CAN TAKE AND I TAKE IT GENERALLY FOR REALLY BAD HEADACHES. SO, IS THERE A POSSIBILITY THAT DARVOCET N 100 HAVE ANYTHING TO DO WITH MY MINI STROKES, HIGH BLOOD PRESSURE AND PANIC ATTACKS?

Sara

December 24, 2010 at 11:49 pm

I was on it for about 12 years, during this time and chest pains racing heart, arithmia ect.... Docs couldnt find reason, Now I know why, some days it was so bad Id jut sit in a chair, Im scared I hope it dosent cause permitient heart damage, Im 45 and Id like to live to see grandkids some day!!!

elizabeth

December 17, 2010 at 9:55 pm

I was prescribed darvocet for nerve damage from a neck injury. After taking the medicine for over four months, i started getting an irregular heart beat that causes me to get flushed and have to take a deep breath. I went to a cardiologist and after having a heart monitor on for twenty four hours, he told me he saw an irregular heart beat and prescribed me metoprolol. I have tried to talk to a law[Show More]I was prescribed darvocet for nerve damage from a neck injury. After taking the medicine for over four months, i started getting an irregular heart beat that causes me to get flushed and have to take a deep breath. I went to a cardiologist and after having a heart monitor on for twenty four hours, he told me he saw an irregular heart beat and prescribed me metoprolol. I have tried to talk to a lawyer, but no one has contacted me. I have always been healthy my whole life and now i am afraid that darvocet has caused this heart problem for me and dont know if it will get worse.

Hiawatha

December 16, 2010 at 1:20 pm

started taken Darvoct when i came down with gout ! Doctors thought i broke a bone in my hand ! had taken them a week to find out what was wrong with me ! they put me on a stronger med at 1st , found out i could not work on the med's they where giving me ! Darvocet was the only med that would let me do my job with out issues !

Ruth

December 11, 2010 at 4:01 pm

I have taken Darvacet for many years,more recentle Propoxyphene. I now have severe arrythmia. My doctor is running tests. I have had this at least 1 year but it would never show up on a stress test. I am now w earing a heart monitor. That is the only way to find these arrythmias. I recommend that anyone who has used these drugs,use a monitor

Suzen

December 10, 2010 at 5:13 am

This lawsuit is absolutely ridiculous. I have been taking Darvocet for ten years for Fibromyalgia. I have never had a problem, but odf course I always take it with food and plenty of water, and I take it conservately. It is really the best medication for my pain, and it allows me to function normally. Now my doctor is having problems finding a pain killer that works for me and is not highly addict[Show More]This lawsuit is absolutely ridiculous. I have been taking Darvocet for ten years for Fibromyalgia. I have never had a problem, but odf course I always take it with food and plenty of water, and I take it conservately. It is really the best medication for my pain, and it allows me to function normally. Now my doctor is having problems finding a pain killer that works for me and is not highly addictive. Furthermore, there are medications on the market that cause worse side effects, and even some that could be fatal. For instance, Sudafed is still on the market, which can cause someone with high blood pressure to have a stroke that is fatal. In addition, many medication can cause death if taken improperly or taken with meds or medical conditions that are containdicated. I vote to reinstate Darvocet and for laws against lawsuits that are conducted from greed.

LIsa

December 10, 2010 at 12:45 am

My mom has been taking darvocet for years and years and has been hospitalized before for afib, now suddenly October 30th she went into cardiac arrest and is gone, for no reason we could find.... are you telling me the Darvocet may have been the reason? On a different note, my 20 year old daughter died from tampon related TSS, while using only regulars and changing as instructions say. It's happe[Show More]My mom has been taking darvocet for years and years and has been hospitalized before for afib, now suddenly October 30th she went into cardiac arrest and is gone, for no reason we could find.... are you telling me the Darvocet may have been the reason? On a different note, my 20 year old daughter died from tampon related TSS, while using only regulars and changing as instructions say. It's happening! Please use only 100% cotton tampons!

julie

December 9, 2010 at 4:32 pm

In response to Linda March 10????. I thought Nov 19th was the recall? I have been on Darvocet 12 years. OMG I have had yellowish skin, has anyone had thickening of the skin? I have black stools, hospitalized for stomach pain, Dr said it was blockage, did nothing. have had same pain about 50 times over the years, Am now having severe diarhea ( had only 4 left when pharmacy told me about recall ) Ha[Show More]In response to Linda March 10????. I thought Nov 19th was the recall? I have been on Darvocet 12 years. OMG I have had yellowish skin, has anyone had thickening of the skin? I have black stools, hospitalized for stomach pain, Dr said it was blockage, did nothing. have had same pain about 50 times over the years, Am now having severe diarhea ( had only 4 left when pharmacy told me about recall ) Have had rapid heart rate for yrs, anxiety, have thought of killing myself so many times I can't count. Was hospitalized once, in mental hospital because I grabbed all my pills, took my car and drove down a gravel road and was going to kill myself. I did this in front of my kids. I have ruptured discs in neck and back. Have taken as few as three a day, as many as 8 a day. sometimes I take antidepressants. sometimes I stop on my own. Of course Dr changes my meds so I won't get addicted. I have been on them for a long time now. Went to my Doctor, he never listens to my heart, did that day, heart rate was rapid. He thinks the whole thing is nothing.

Judith

December 9, 2010 at 4:15 pm

I too like the others have taken this drug for many years, 15 to be exact. In 15 years I have never has to increase my dose. Now what? Every other narcotic to help my arthritis has side effects. Like last night when I laid awake for 6 hours after taking Tramadol. Great. You know, I watched my husband who was only 57 years old slowly die from chronic pain. I watched him take everything you can ima[Show More]I too like the others have taken this drug for many years, 15 to be exact. In 15 years I have never has to increase my dose. Now what? Every other narcotic to help my arthritis has side effects. Like last night when I laid awake for 6 hours after taking Tramadol. Great. You know, I watched my husband who was only 57 years old slowly die from chronic pain. I watched him take everything you can imagine and nothing worked and his pain got worse because the pain meds destroyed the pain pleasure part of his brain (scientific fact) and the pain therefore got worse. I felt since I have had severe rheumatoid arthritis for 30 years I might be able to stretch my life out a bit more if I did not take heavier narcotics to help with aches. I used this drug at night to calm the aches and therefore go to sleep (no sleep, pain flares). As I said nothing else has worked without making me dopey, buzzy, sad, sick or lethargic the next day. The FDA needs to reverse its rule. There are lots of drugs that do worse. Everyone is not the same. They brought back Celebrex didn't they? THAT had more issues! I wonder what drug company is fighting with whom to create this malicious misdirected decision.

Tonya

December 9, 2010 at 2:42 pm

I was prescribed Darvon in June 2010. I was having a stem cell transplant and also having migraines. I was made aware that Darvon would help them to manage the pain. After taking this for awhile I let them no that it was not helping at all. But yet I still took them without a change. Now I hear that so many people was taking this drug and it wasn't helping them either.What are we to do? Although I[Show More]I was prescribed Darvon in June 2010. I was having a stem cell transplant and also having migraines. I was made aware that Darvon would help them to manage the pain. After taking this for awhile I let them no that it was not helping at all. But yet I still took them without a change. Now I hear that so many people was taking this drug and it wasn't helping them either.What are we to do? Although I had the transplant in July and was in remission for my cancer I recently found out that the cancer was back. After finding that out is when the nurse assistant told me that they were pulling Darvon from the shelf. Still the Dr. didn't inform me. Any suggestions???

Rebecca

December 7, 2010 at 2:28 pm

I have been taking darvocet for over a year due to back pain I have developed high blood pressure sharp chest pains and thoughts of suicide I dont know why Drs dont tell people about it

Geri

December 7, 2010 at 6:09 am

My doctor prescribed Darvocet four years ago for severe arthritis and degenerative disc disease. I was so happy that I could take a mild pain killer instead of percocet, and get some relief from the pain. About a month after I started taking it, I was having some very scary "spells" where I felt like I was going to pass out.....like all the energy was being suck out of me. It would take about a m[Show More]My doctor prescribed Darvocet four years ago for severe arthritis and degenerative disc disease. I was so happy that I could take a mild pain killer instead of percocet, and get some relief from the pain. About a month after I started taking it, I was having some very scary "spells" where I felt like I was going to pass out.....like all the energy was being suck out of me. It would take about a minute to recover from these events. I went to my primary doctor about this, and he recommended that I see the cardiologist in his practice. The heart doctor gave me a 24 hour heart monitor to wear at home. He told me that he picked up seven of these events. He told me that there was an electrical problem in my heart. He said that the primary pump would shut off, and the secondary would kick on....during that brief time is when I felt like I was going to pass out. He could not give me an explanation as to why this was happening. He put me on Bisopropalol (a beta blocker) and told me that it might help a little. Meanwhile, I continued to take my darvocet. Today, my husband went in to get my refill and they told him that darvocet has been recalled. Read what I found online today - which really explains what the darvocet did to my heart: "First, Darvocet is cardiotoxic when used as directed on the label. That means that when used as directed Darvocet causes chemical changes in the heart that affect its electrical system. These changes in the heart's electrical system can cause heart arrythmias. In some cases these unnatural heart rhythms can cause ventricular fibrillation. This means that your heart stops pumping blood. This can and does frequently result in sudden cardiac death." This has disrupted and impacted my life in a big way. I would like to look into a law suit against the pharmaceutical company for my pain and suffering.

Steve

December 7, 2010 at 4:25 am

Judi, Class-Action Bandwagon Eh? I was prescribed Darvocet for 18 years, was hospitalized three times First for atrial fibrillation, Second for liver failure then the best for last a disabling stroke that I've yet to afford to pay for the therapy for since I can't work and Medicare doesn't pay for it. I've still got a mortgage and all of the bills that accompany living. In the same manner that you[Show More]Judi, Class-Action Bandwagon Eh? I was prescribed Darvocet for 18 years, was hospitalized three times First for atrial fibrillation, Second for liver failure then the best for last a disabling stroke that I've yet to afford to pay for the therapy for since I can't work and Medicare doesn't pay for it. I've still got a mortgage and all of the bills that accompany living. In the same manner that you would sue a drunk driver for smashing into your car leaving you crippled, if someone's negligence is responsible for leaving folks like me in this shape they should use some of their profits made from sales of darvocet to fix me or any other person they did it to!

Lolly

December 6, 2010 at 4:13 pm

What does the FDA want - patients to take STRONGER medication for pain management? This is the BEST middle of the road medication out there for RH pain management. If you have heart problems dont take it. Leave the rest of us alone.

BETTY

December 2, 2010 at 10:30 am

WELL, I HAVE BEEN ON DARVOCET FOR APPROX 14 YEARS NOW. I ONLY TOOK IT WHEN NEEDED AT FIRST, BUT I BEGAN TO NOT BE ABLE TO SLEEP BUT 2 OR 3 HOURS AT A TIME TO START, AND WHEN I BEGAN TAKING IT DAILY FOR CRONIC PAIN, I STARTED TO HAVE PROBLEMS THAT MY DOCTORS COULD ONLY CONTRIBUTE TO MY MUSCLE DISORDER, BECAUSE AT THAT TIME THERE WAS NO OTHER EXPLANATION. I HAVE HAD MIGRAINES SENCE 1983 AFTER A BACK[Show More]WELL, I HAVE BEEN ON DARVOCET FOR APPROX 14 YEARS NOW. I ONLY TOOK IT WHEN NEEDED AT FIRST, BUT I BEGAN TO NOT BE ABLE TO SLEEP BUT 2 OR 3 HOURS AT A TIME TO START, AND WHEN I BEGAN TAKING IT DAILY FOR CRONIC PAIN, I STARTED TO HAVE PROBLEMS THAT MY DOCTORS COULD ONLY CONTRIBUTE TO MY MUSCLE DISORDER, BECAUSE AT THAT TIME THERE WAS NO OTHER EXPLANATION. I HAVE HAD MIGRAINES SENCE 1983 AFTER A BACK INJURY IN THE ARMY, AND THE FIBROMYLGIA I'VE HAD FOR ABOUT 20 YEARS WHICH HAD STEMMED FROM THAT INJURY AND HAVING THE MIGRAINS 2 AND 3 TIMES A WEEK. I BEGAN SEEING A PAIN CONTROL DOCTOR AT THE VA, AND I WAS GIVEN 4 DARVOCET A DAY TO HELP WITH THE CONSTANT CRONIC PAIN. IT HELPED A GREAT DEAL, AND I NEVER BECAME ADDICTED TO THEM AT ANY POINT. I WAS ABLE TO STOP WITHOUT ANY WITHDRAWS AT ALL. I WOULD HAVE TO GO ON ANOTHER MEDICATION ABOUT EVERY 12 TO 14 MONTHS FOR 2 OR 3 MONTHS, BECAUSE THE DARVOCET WOULD NOT BE AS EFFECTIVE. THE PAIN WOULD NOT EVER GO AWAY COMPLETELY WHEN I TOOK IT, BUT IT WORKED ENOUGH TO TAKE THE EDGE OFF WITHOUT MAKING ME FEEL EUPHORIC, AND THAT WAS THE ONLY REASON THAT I PREFERED IT OVER MUCH STRONGER DRUGS FOR PAIN CONTROL. I BEGAN HAVING SOME MINOR CHEST PAIN AT TIMES, AND A LOT OF STOMACH PROBLEMS, AND THE MORE I TOOK IT THE MORE SLEEP I LOST, TO THE POINT OF BEING UP FOR 30 AND 40 HOURS AT A TIME, WHICH STARTED CAUSING SEVERE ANXIETY. I WAS SENT TO ANOTHER DOCTOR, AND WAS TOLD THAT I HAD BI-POLAR2, AND IT WAS A MANIC PHASE THAT I WAS GOING THROUGH. I BEGAN HAVING SOME MILDLY HIGH BLOOD PRESSURE SOME YEARS BACK, AND MY HEART RATE WAS DROPPING INTO THE 50's AND THEN OUT OF THE BLUE I HAD MY HEART SLOW TO 22 BEATS PER MINUTE, AND HAD TO HAVE A PACE MAKER PUT IN ON MAY 13th 2003. THE DOCTORS SAID THAT THE PACER IN MY HEART WENT OUT COMPLETELY. I WAS TOLD TO CONTINUE TO TAKE MY MEDS FOR THE PAIN, AND A FEW DAYS LATER I STARTED HAVING CHEST PAINS AND HAD MY FIRST ARTERIOGRAM, , AND A FEW OTHER TESTS, WHICH WERE ALL NORMAL. I CONTINUED TO TAKE MY MEDS LIKE AS I WAS TOLD, AND IN JULY OF 2008 I WAS HAVING THE CHEST PAIN AND TIGHTNESS IN MY CHEST, AND BECAUSE I HAD TO HAVE THE PACE MAKER I WAS PUT THROUGH MY SECOND ARTERIOGRAM, STRESS TEST AND MANY OTHER TESTS THAT ALL CAME BACK NORMAL. AT THE FIRST OF THIS YEAR MY HIGH BLOOD PRESSURE WENT OUT OF CONTROL TO THE POINT OF HAVING TO TAKE MY PRESSURE 4 TIMES A DAY TO MAKE SURE THAT IT'S NOT GOING TO CAUSE ME TO HAVE A STROKE. I HAVE HAD TO CHART ON MYSELF AS THOUGH I WAS A PATIENT IN THE HOSPITAL FOR 10 MONTHS NOW, SO THAT I CAN TAKE BLOOD PRESSURE MEDS TO BRING IT DOWN WHEN IT GETS TO HIGH. I WENT OFF OF THE DARVOCET A MONTH AGO, BECAUSE IT HAD STOPPED WORKING AS WELL, WHICH WAS A NORMAL THING TO DO FOR ME. THIS TIME I HAD NOTICED THAT I WAS SLEEPING A LITTLE BIT LONGER, NOT MUCH, BUT ENOUGH TO NOTICE A DIFFERENCE, AND I HAVEN'T HAD AS MANY OF THE RANDOM CHEST PAINS. I WAS WATCHING TV 3 NIGHTS AGO AND SAW THAT THEY HAD RECALLED "DARVOCET" AND AS I LOOKED INTO IT, IT ALL BEGAN TO MAKE SENCE. IT'S A BIT LATE FOR ME, AS I WILL NEED MY PACE MAKER CHANGED OUT FOR A NEW ONE, IN A YEAR OR SO, AND EVERY 8 YEARS OR SO FROM NOW ON, AND MY BLOOD PRESSURE REMAINS OUT OF CONTROL AT THIS POINT. I HAVE NOT BEEN ABLE TO WORK OUTSIDE OF THE HOME FOR MANY YEARS NOW, BECAUSE OF THESE PROBLEMS. SOME MAY THINK THAT WE ARE JUST TRYING TO MAKE A BUCK, AS FOR MYSELF THIS DRUG HAS CAUSED ME PROBLEMS THAT EFFECT MY LIFE EVERY DAY, AND WILL FOR THE REST OF MY LIFE. HAD I KNOWN THAT THIS DRUG WAS GOING TO CAUSE THESE PROBLEMS, I MOST CERTAINLY WOULD HAVE NOT TAKEN IT. WE ALL DO NOT FIT INTO THE MOLD THAT SOME OF YOU ABOVE HAVE PUT OUT THERE. I PRAY THAT IF YOU HAVE TAKEN THIS DRUG, AND YOU HAVE NO PROBLEMS AT THIS POINT, THAT YOU REMAIN HEALTHY. HAVE A BLESSED DAY!

Amy

December 1, 2010 at 5:40 pm

I am mixed about this whole thing. I have been taking Darvocet for half my life due to TMJ, migraines and trigeminal neuralgia, however was never a daily user and would only take it when i was having severe pain, which was frequent. I am allergic to many drugs and this seemed to be the go to drug that was prescribed over the years. Over the years, I had what I was told were panic attacks, which[Show More]I am mixed about this whole thing. I have been taking Darvocet for half my life due to TMJ, migraines and trigeminal neuralgia, however was never a daily user and would only take it when i was having severe pain, which was frequent. I am allergic to many drugs and this seemed to be the go to drug that was prescribed over the years. Over the years, I had what I was told were panic attacks, which seemed to be worse when I was on the Darvocet for more than a day at a time. Most recently, I had very severe chest pains and since I have a family history and in my 30's my doctor sent me for a cardiac workup with no definitive answers and blamed it on inflammation of the cartlidge near the breastbone...yet this inflammation seems to be most prominent when I am taking the Darvocet. Thankfully I did not have to be weaned from the medication but my doctors are unsure of what to switch me to due to my allergies. On a good day I am in pain...on a bad day it is excrutiating. One thing I do disagree with is the FDA trying to replace darvocet with oycodone or one of its counterparts...are you kidding me!!! Are there not enough people in this country addicted to drugs?

Paula

November 30, 2010 at 8:31 pm

I don't know what I will do now that Darvocet has been pulled. I have severe arthritis and that has been the only thing that has kept me going. I had a hip replacement and that is the only thing I could take in the hospital. Soon after the surgery I was able to stop the medication. However, I now need the other hip replaced as well as having spinal stenosis. They now have me on Vicodin. I do[Show More]I don't know what I will do now that Darvocet has been pulled. I have severe arthritis and that has been the only thing that has kept me going. I had a hip replacement and that is the only thing I could take in the hospital. Soon after the surgery I was able to stop the medication. However, I now need the other hip replaced as well as having spinal stenosis. They now have me on Vicodin. I don't like the way I feel and I have only taken 1 low dose. It took at least 2 hours for it to take affect. Everything including Tylenol destroys my stomach. Darvocet never did. I don't think there is anything out there that will not be a problem to some who takes it!! Is there a another mild pain medication out there that we can take?? Probably not. They pull one only for the drug companies to push a new one that is stronger, more side effects and costs more and may not be covered under health insurance. Also my be addicting so there is a chance they can make even more money. The drug companies are out of control but that is nothing we all didn't already know!!

Lisa

November 30, 2010 at 6:13 pm

I have been prescribed Darvocet alot and think the lord I'm still here. I have panic attacks So I cant tell if it was the Darvocet or a panic attack! Just think I could of had a heart problem thinking it was a panick attack and died! Plus my mom has heart problems and has been taking this drug untill nov 29th I told her to get rid of them last night!

Candy

November 30, 2010 at 5:48 pm

I've been taking darvocet for pain management for at least 20 years with no adverse reactions, I take any where from 0-3 in a day for severe pain associated with arthritis. FDA claims there are other alternatives. NOT! I've tried other meds and they either put me in a fog or don't work at all. I want it back on the market, I'd sign a waiver, it could be treated as a controlled substance....

Alisha

November 30, 2010 at 12:36 am

I have an existing heart condition and I was prescribed Darvocet fo migraines. I hadn't needed to go to the doctor for my heart condition for years and when I started taking Darvocet for migraines, the pain of my headaches went away but my chest pain returned x 10. I am no longer taking Darvocet of course but I am having chest pain and high blood pressure accompanied with numbness now.

Steve

November 29, 2010 at 5:08 am

I was first prescribed darvocet for migraine headaches in 1983. I soon began experiencing heart palpitations that were diagnosed as atrial fibrilation and prescribed inderal which seemed to help remedy them for a period of time. On 05-29-04 I suffered a major stroke. six years later I am still paralyzed and unable to work ssdi pays less than half of the salary I earned when working. Someone needs [Show More]I was first prescribed darvocet for migraine headaches in 1983. I soon began experiencing heart palpitations that were diagnosed as atrial fibrilation and prescribed inderal which seemed to help remedy them for a period of time. On 05-29-04 I suffered a major stroke. six years later I am still paralyzed and unable to work ssdi pays less than half of the salary I earned when working. Someone needs to be held liable for markrting a drug that would do this when I followed the prescribed dosage exactly as written on the label.

Nancy

November 28, 2010 at 9:49 pm

I am a pharmacist and I have two comments... 1) PLEASE be aware of the difference between ADDICTION and DEPENDENCE! Addiction is where you continually need to take more and more pills to relieve the pain whereas dependence is "I need this drug in order to function but I don't take more of it than my doctor says to take..." There is a BIG difference! 2) Do NOT tell doctors or pharmacies t[Show More]I am a pharmacist and I have two comments... 1) PLEASE be aware of the difference between ADDICTION and DEPENDENCE! Addiction is where you continually need to take more and more pills to relieve the pain whereas dependence is "I need this drug in order to function but I don't take more of it than my doctor says to take..." There is a BIG difference! 2) Do NOT tell doctors or pharmacies that you are "ALLERGIC" to a medication "just because you don't want to take it anymore"!! First of all, a TRUE allergic reaction is where you develop a rash on the upper trunk of the body or any symptom related to difficulty breathing... What most of you are describing is a "SENSITIVITY" to the medication! Nausea is NOT an allergy; vomiting is NOT an allergy; even itching is NOT an allergy! Codeine can cause itching in everyone but it is NOT considered an allergy - it is merely a SENSITIVITY or a SIDE EFFECT! Please be aware of the differences! Your incorrect use of terminology causes MANY issues with pharmacies trying to fill your prescriptions accurately... Most computers will cross-check a patient's allergies with any new medication prescribed. I can't tell you how many times there is a delay in filling a prescription due to what a patient 'believes' is an allergy to a medication! You want your prescription filled quickly and accurately? Give them the correct information.

Stan

November 26, 2010 at 11:49 pm

I had been taking darvocet for 8 months for knee pain.About 2 months ago my heart rate would speed up for no reason.Just sitting around the house.Went to the heart doc they said i had a blockage.They did the cath thing and found nothing.2 days later ened up in the ER witha heart rate of 262 beats a minute.They said i had SVT.or bad electrical signal in my heart.Well went in for surgery 0n 11/5/201[Show More]I had been taking darvocet for 8 months for knee pain.About 2 months ago my heart rate would speed up for no reason.Just sitting around the house.Went to the heart doc they said i had a blockage.They did the cath thing and found nothing.2 days later ened up in the ER witha heart rate of 262 beats a minute.They said i had SVT.or bad electrical signal in my heart.Well went in for surgery 0n 11/5/2010.They found the bad electric signal and zapped it..Just think i could have died from taking that drug.Well now i kno what caused my problem..

Judi

November 26, 2010 at 8:42 pm

A lot of people are getting on the "DARVOCET IS BAD" Bandwagon hoping to get a few bucks out of a law suit and ya'all are just lining the SHARKS pockets. The lawyers & lawfirms are "trolling" the new looking for any one they can get in hopes of class action suits. But I am left in a fix. I cannot take their new Zipsor drug (which is a miserable failure any way folks! And I am not going to [Show More]A lot of people are getting on the "DARVOCET IS BAD" Bandwagon hoping to get a few bucks out of a law suit and ya'all are just lining the SHARKS pockets. The lawyers & lawfirms are "trolling" the new looking for any one they can get in hopes of class action suits. But I am left in a fix. I cannot take their new Zipsor drug (which is a miserable failure any way folks! And I am not going to go to morphine until the last minute I can't stand it any longer and am ready just to end it all. I am allergic to codeine, yes even the synthetic! So I am in a pickle. If anyone knows of anything out there that is a reliable substitute please let me know. And Xanodyne SHAME ON YOU!!!! FDA SHAME ON YOU!!!! Big Brother taking over???? I would love to know who all is on this "panel" that is making these "suggestions" that you are caving into. Darvocet is NOT a dangerous medication. Morphine & NSAIDS are much more dangerous drugs! I cannot for the life me understand the American people falling for all this B.S. "Oh! They are saying Darvocet is a bad drug...those heart palpatations I had last month must be because I took a Darvocet....call the lawyer Myrtle!" Give me a break! How about a class action suit for the people like me who are left in the wake stream of all this "progress & advice from panels!

Pam

November 26, 2010 at 1:10 am

I have been on Darvocet for aprox. 15 years, for RSD, in the left side of my body, ON Oct. 10th of ths year I went into the emergency room thinking I was having a heart attack. I was their for 3 days my chest is still tight and my stomach still hurts , don't know why my stomach hurts but it does I am only 50 years old and am to young to die ! From human error.

Palmira

November 25, 2010 at 4:54 pm

I was taking Darvocet at night for pain, I have been waiting a kidney transplant.I was called on 11/04/10 that a kidney match was found. But now I am on hold because of a sudden myocardio infarction ( mild heart attack) on 11/07/10. I feel it was due to the Darvocet because less than 6 months prior the cardiologist cleared me for the kidney transplant.

Cheri

November 25, 2010 at 4:10 am

I have been taking Darvecet -n 100 for about 3 years only because i have severe cramps. I don't have periods all the time but when I do they bring me to my knees. so a bottle will last me along time. I have noticed that sometimes I will be in bed trying to sleep and all the sudden I feel like I'm in such a deep sleep that it feels like my heart stops. So then I find myself shaking myself .But I n[Show More]I have been taking Darvecet -n 100 for about 3 years only because i have severe cramps. I don't have periods all the time but when I do they bring me to my knees. so a bottle will last me along time. I have noticed that sometimes I will be in bed trying to sleep and all the sudden I feel like I'm in such a deep sleep that it feels like my heart stops. So then I find myself shaking myself .But I never thought that it might be due to the pain meds I've been taking.

Judi

November 24, 2010 at 5:06 pm

I think that it terrible that the FDA first pulled Cholchicine and then Darvocet off the market. I get gout and the only thing that did me any good was the cholchicine and I took Darvocet my my arthritis. Taking these two drugs off the market has left me in a terrible delima. I am having a bad gout attack now and can't walk because it is in my feet. I have nothing to take for the pain except t[Show More]I think that it terrible that the FDA first pulled Cholchicine and then Darvocet off the market. I get gout and the only thing that did me any good was the cholchicine and I took Darvocet my my arthritis. Taking these two drugs off the market has left me in a terrible delima. I am having a bad gout attack now and can't walk because it is in my feet. I have nothing to take for the pain except the last few Darvocet that I have left. I cannot afford the new Cholcrys which the FDA approves for gout. (the active ingredient is cholchicine!) And I am allergic to codeine so there is nothing out there to take for my arthritic pain (I have had 2 back surgeries) I think that it is awful that around 3,000 people have lost therir lives due to Darvoct (mostly over doeses and suicide I understand. But that is 3,000 out of over 22 MILLION people and that is since 1957! In 1996 I got Gullian Barre Syndrom and was told I was one of about 15 out of a million that came down with the syndrome so it was considered a RARE disorder! So what is 3,000 out of 22 million??? These (cholchicine & Darvocet are inexpensive drugs and I FIRMLY BELIEVE that this this is just a way for the FDA and pharmacutical house to rake in more money and they don't carte about the difficutly this is causing the patients!!!

connie

November 24, 2010 at 5:12 am

It's very frustrating to see that darvocet has been a know health risk for so long yet doctors don't hesitate to give it out. I appreciate the FDA for looking out for me and my family. I'm terrified about this drug causing me health issues down the road!

TRACY

November 23, 2010 at 6:57 pm

I HAVE TAKEN DAVOCET FOR BACK PAIN FOR A COUPLE OF YEARS AND I HAVE HAD A LOT OF TROUBLE WITH BREATHING AND DEPRESSED ALL THE TIME OVER NOT BEING ABLE TO DO THE THINGS I'M USED TO DOING, AND IT HAS AFFECTED MY WORK, MY SLEEP TIME IS ALL MESSED UP .THEY HAVE TESTED ME FOR OTHER THINGS AND HAVE ME ON A CPAP TO SLEEP ,BUT IT DOSE NOT HELP ME WHEN I'M AWAKE AND TRYING TO WALK UP A HILL WITH MY G[Show More]I HAVE TAKEN DAVOCET FOR BACK PAIN FOR A COUPLE OF YEARS AND I HAVE HAD A LOT OF TROUBLE WITH BREATHING AND DEPRESSED ALL THE TIME OVER NOT BEING ABLE TO DO THE THINGS I'M USED TO DOING, AND IT HAS AFFECTED MY WORK, MY SLEEP TIME IS ALL MESSED UP .THEY HAVE TESTED ME FOR OTHER THINGS AND HAVE ME ON A CPAP TO SLEEP ,BUT IT DOSE NOT HELP ME WHEN I'M AWAKE AND TRYING TO WALK UP A HILL WITH MY GRANDBABIES,PLUS I HAVE A LOT OF HEARTBURN DURING THE DAY.

jaimie

November 23, 2010 at 4:16 pm

I have gotten chest pains since taking them also. It feel very sharp. It feels like it is going to kill me if I inhale or exhail. It comes on sudden and random and goes away just as quick. Doctors always shrug the question off when I ask them about it and say it's probley gas. I think not! I am 28 I know what gas pains are, these are not. I got addicted to them also and got sick on them and thoug[Show More]I have gotten chest pains since taking them also. It feel very sharp. It feels like it is going to kill me if I inhale or exhail. It comes on sudden and random and goes away just as quick. Doctors always shrug the question off when I ask them about it and say it's probley gas. I think not! I am 28 I know what gas pains are, these are not. I got addicted to them also and got sick on them and thought I would die. It was the worst sickness ever. I threw up the lining in my stomach when there was nothing left. I couldnt leave the toilet for 2 days.

RJ

November 23, 2010 at 9:34 am

I have been using Darvocet for for 2 years now for pain from a back injury at work. I would take it at night mostly and was waking up with what the DR. thought were panic attacks. I had sever chest pain, shoulder and arm pain, arm and face numbness, sweats, nausea and heart palp./arythmia, that put me in the hospital. I have had to be on med. to slow and regulate my heart rate. The med. helped so[Show More]I have been using Darvocet for for 2 years now for pain from a back injury at work. I would take it at night mostly and was waking up with what the DR. thought were panic attacks. I had sever chest pain, shoulder and arm pain, arm and face numbness, sweats, nausea and heart palp./arythmia, that put me in the hospital. I have had to be on med. to slow and regulate my heart rate. The med. helped some but I still wake up with chest pain and racing heart in the midddle of the night. I would go through times when I wasn't having the pains or racing heart beat and now I realize that was the days I hadn't needed to taken the Darvocet. I've not taken it for a week now but I am afraid to quit taking the heart med. in case there has been a perm. change in my hearts ability to regulate itself. Does anyone know if there are lasting effects from the Davocet use???The fear of going to sleep the last 2 years has had a major impact on my life...That's why I'm here typing at 4:30 am...

Robin

November 23, 2010 at 2:46 am

I have been on Darvocet for arthritic pain for 5 years. I take 120 a month. I have had extreme heart racing for approx. last 4 to 5 months. i thought i was just getting to hot at night. Allso have hurt and been sore on left side of chest. My dr.s have all of a sudden changed my medication but don't seem to want to examine for damage. What if I have a heart attache? Apparently, them or the drug com[Show More]I have been on Darvocet for arthritic pain for 5 years. I take 120 a month. I have had extreme heart racing for approx. last 4 to 5 months. i thought i was just getting to hot at night. Allso have hurt and been sore on left side of chest. My dr.s have all of a sudden changed my medication but don't seem to want to examine for damage. What if I have a heart attache? Apparently, them or the drug companies don't care. i am very angry about this. I allso have had or wake up with headaches on left side of my head and am automatically sick and throwing up. Severe High Blood pressure. I don't want to die. I've been taking more than normal, Tums 75's for what I thought was heartburn and now I'm not sure? This is very scary. Allso to Tammy, i am so sorry for the loss of your daughter.

Nancy

November 22, 2010 at 11:43 pm

I have been taking Darvocet for almost 15 years for Fibromyalgia, Muscle Pain/Inflammation. I have quit several times to try alternatives, but none were effective in controlling my pain. Taking the Darvocet didn't take away all of my pain, but it did take enough of it away that I am able to function from day to day. The recommended replacement for Darvocet by the FDA is insane-Oxycontin, Oxycodone[Show More]I have been taking Darvocet for almost 15 years for Fibromyalgia, Muscle Pain/Inflammation. I have quit several times to try alternatives, but none were effective in controlling my pain. Taking the Darvocet didn't take away all of my pain, but it did take enough of it away that I am able to function from day to day. The recommended replacement for Darvocet by the FDA is insane-Oxycontin, Oxycodone, Hydrocodone, Codiene, Percocet, Percodan-do these drugs not have side effects & are stronger opiods than Darvocet? Is there any drug out there the doesn't have side effects? What is Public Citizen going after next since it took them almost 35 years to finally get their end result.

GLEN

November 22, 2010 at 8:06 pm

PAUL MY FATHER HAS BEEN ON DARVOCET FOR ALMOST 40 YEARS FOR THE PAST 4 YEARS HE HAS HAD CHEST PAINS AND STOMAC HIS DOCTOR WAS TELLING HIM HE HAD ALSOR 4 YEARS LATER IT IS STOMAC CANCER STAGE 4 THEY TOOK HIS STOMAC OUT AND KNOW THEY SAY HE HAS SERVER LIVER DAMAGE AND GAVE HE TWO WEEKS TO LIVE WE HAVE HOSPICE IN HOME TAKING CARE OF HIM WITH US COME TO FIND OUT DARVOCET HAS KILLED HIS LIVER I JUST CA[Show More]PAUL MY FATHER HAS BEEN ON DARVOCET FOR ALMOST 40 YEARS FOR THE PAST 4 YEARS HE HAS HAD CHEST PAINS AND STOMAC HIS DOCTOR WAS TELLING HIM HE HAD ALSOR 4 YEARS LATER IT IS STOMAC CANCER STAGE 4 THEY TOOK HIS STOMAC OUT AND KNOW THEY SAY HE HAS SERVER LIVER DAMAGE AND GAVE HE TWO WEEKS TO LIVE WE HAVE HOSPICE IN HOME TAKING CARE OF HIM WITH US COME TO FIND OUT DARVOCET HAS KILLED HIS LIVER I JUST CANT BELEAVE I'M LOOSING MY FATHER FROM THIS CRAP HE IS A YUNG 70 YEAR OLD MY BEST FRIEND AND THE BEST DAD YOU COULD ASK FOR

Dana

November 22, 2010 at 4:01 pm

I have been taking Darvocet for over 20 years. 20 years ago I developed cardiac arrhythmia . 5 days ago , 11-18-10 I had to be admitted to the hospital for Atrial Fibrillation, a serious heart rhythm problem.....what do you think??Have been healthy all my life till then.

George

November 20, 2010 at 3:25 pm

I was taking darvocet for arthritis and suffered a near fatal heart attack.

Paul

July 20, 2009 at 1:08 pm

My wife has been addicted to Darvocet since she was a teenager in the 1970's and was prescribed it for stomach pain. Since that time, she has been experiencing severe bruising for no reason, severe depression, suicidal thoughts, and, in 1995 was diagnosed with an inoperable brain tumor. I CLEARLY remember a doctor telling me that it was probably caused from the Darvocet she was ingesting for all t[Show More]My wife has been addicted to Darvocet since she was a teenager in the 1970's and was prescribed it for stomach pain. Since that time, she has been experiencing severe bruising for no reason, severe depression, suicidal thoughts, and, in 1995 was diagnosed with an inoperable brain tumor. I CLEARLY remember a doctor telling me that it was probably caused from the Darvocet she was ingesting for all those years. She was too addicted to Darvocet so she couldn't stop. Just recently, my wife was told she has a "fatty liver", whatever that means. I am so sad that I will loose my wife of 27 years of marriage. If anyone has developed a brain tumor after taking this horrible Darvocet medicine please let me know.

Tammy

June 21, 2009 at 5:01 am

My daughter just passed away in April due to darvocet. She was a healthy 22 year old and only taking 1 tablet at night for a knee injury. It killed her after 7 days. We need to do all we can to get this off the market before more children are killed from this drug company. In my opinion it is still on the market because of the money it makes. This has been going on long enough and they kn[Show More]My daughter just passed away in April due to darvocet. She was a healthy 22 year old and only taking 1 tablet at night for a knee injury. It killed her after 7 days. We need to do all we can to get this off the market before more children are killed from this drug company. In my opinion it is still on the market because of the money it makes. This has been going on long enough and they knew what it was doing before my daughter was ever prescibed it. If we had known she would have never taken it. Why is the public in the dark about this and other drugs that are killing. Why does Great Britian who took it off in 2005 care more about their people than the United States cares about ours?

Alex

May 5, 2009 at 3:30 am

I was prescribed this medication when I was in my late teens when my wisdom teeth were removed. Twice, I was awoken from a deep sleep suddenly (this seemed to be the trigger) and had severe chest pain. The first time it happened I thought it was just a fluke, but my doctor switched me to darvocet (I was on Darvon at first). But the second time it happened, I thought I was going to die and cou[Show More]I was prescribed this medication when I was in my late teens when my wisdom teeth were removed. Twice, I was awoken from a deep sleep suddenly (this seemed to be the trigger) and had severe chest pain. The first time it happened I thought it was just a fluke, but my doctor switched me to darvocet (I was on Darvon at first). But the second time it happened, I thought I was going to die and couldn't even get to the phone to dial 911 (this time I was on Darvocet). It finally passed, but I wouldn't have been able to call 911 if it hadn't stopped, I was in too much pain. I never took it again. I always list them as drugs that I am allergic to now.

Linda

March 10, 2009 at 5:39 am

discoloration of skin, severe brusing, heart attack, insomia, confusion,black stools, stomach pain diahrea high blood pressure the most important fact is ingnorance from your trusted doctors. STOP TAKING DARVOCET

Katrina

March 2, 2009 at 8:39 pm

My Mother has taken Darvocet for around 15 years. She is addicted; she has run off the road and hit a tree which broke both hips. She has fallen down stairs and broken both arms. She misuses her medication because she says it takes more to get rid of the pain. She suffers from confusion and memory loss. I've watched this drug take the life right out of her. She suffers from depression and has freq[Show More]My Mother has taken Darvocet for around 15 years. She is addicted; she has run off the road and hit a tree which broke both hips. She has fallen down stairs and broken both arms. She misuses her medication because she says it takes more to get rid of the pain. She suffers from confusion and memory loss. I've watched this drug take the life right out of her. She suffers from depression and has frequent thoughts of suicide. She refuses to seek help and the drug rules her life. Sorry to be so blunt, but this drug has taken my Mother from me.

Jennifer

February 3, 2009 at 11:59 pm

I've taken darvocet for 15 years for FMS. FMS is a very painful condition and darvocet is one of the few medicines that actually work in controlling the pain level. SRIs are the popular choice of treatment by doctors (we won't even go into how much drug companies push SRIs) but many if not most peopleswith FMS cannot tolerate the side effects of SRIs. If darvocet is pulled from the market, I an[Show More]I've taken darvocet for 15 years for FMS. FMS is a very painful condition and darvocet is one of the few medicines that actually work in controlling the pain level. SRIs are the popular choice of treatment by doctors (we won't even go into how much drug companies push SRIs) but many if not most peopleswith FMS cannot tolerate the side effects of SRIs. If darvocet is pulled from the market, I and many other people with FMS will either have to give up what activity is left to us or have to go to a stronger pain killer with more severe mental impairment. It's not an atractive choice.

Recall of Darvocet and Darvon Recommended by FDA Panel : AboutLawsuits.com

February 2, 2009 at 5:48 pm

[...] have recommended that the agency withdraw approval for the painkiller Darvon, which is also sold as Darvocet with the addition of acetaminophen. The panel found that the minimal pain relief benefits provided [...]

andrea

February 1, 2009 at 7:31 am

my husband takes darvocet to manage pain to back and knees and he said that it helps but it is not that strong, it does not make him want to take more and more he knows the risks of overdose as he reads the warning labels. there are stronger narcotics out there that are far more potent that can also lead to overdoes because of the "good feeling" it gives consumers and yet no one attacks those? why[Show More]my husband takes darvocet to manage pain to back and knees and he said that it helps but it is not that strong, it does not make him want to take more and more he knows the risks of overdose as he reads the warning labels. there are stronger narcotics out there that are far more potent that can also lead to overdoes because of the "good feeling" it gives consumers and yet no one attacks those? why? the doctor explains the risks and a consumer can perfectly understand them and know how to use these meds. We cannot control everything in life that is why they call them risks so Leave darvocet alone as it is very useful for pain management in many different circumstances. Just my opinion from a nursing point of view.

Fred

January 31, 2009 at 1:06 pm

I have been taking darvoset 100 since 1978 for a crushed ankle, I am now 63 years old and now taking two tabs or three every four or five hours. Doctors never told me not stop taking them. Intern I have been diagnosed with exstreme early on set of cardiovascular disease, heart disease, PTSD, depression, and tried to kill my self several time through out my life time and also use it for sleep. N[Show More]I have been taking darvoset 100 since 1978 for a crushed ankle, I am now 63 years old and now taking two tabs or three every four or five hours. Doctors never told me not stop taking them. Intern I have been diagnosed with exstreme early on set of cardiovascular disease, heart disease, PTSD, depression, and tried to kill my self several time through out my life time and also use it for sleep. Now that I read about what the FDA is considering it makes more sence to me that the long term effects of this pain killer has had a detrimentle effect on my body. I'm affraid if I stop I will have to go to rehab.

Martina

November 18, 2008 at 6:25 pm

I, too, took Darvocet for pain management for about 1 year, and had trouble with chest pain and extremely fast heartbeats at times thinking my chest felt like it would explode. Turns out, the Dr. who prescribed it, didn't give me all the details, had office staff turning in scripts who were not legally supposed too, and thus I developed a very hefty dependency and the outcome before I quit taking[Show More]I, too, took Darvocet for pain management for about 1 year, and had trouble with chest pain and extremely fast heartbeats at times thinking my chest felt like it would explode. Turns out, the Dr. who prescribed it, didn't give me all the details, had office staff turning in scripts who were not legally supposed too, and thus I developed a very hefty dependency and the outcome before I quit taking them myself was a pretty hefty tole mentally and physically. One appt, when I saw a fill-in physician, he suggested I "take more" when I advised him the effect was lessening on my pain. Where is the doctor's and manufacturer's responsibility in this??!!!!

MAR -

October 13, 2008 at 6:25 am

CAN DARVOCET CAUSED BRAIN INJURY

Fern

August 9, 2008 at 1:18 am

I have been taking darvocet for 2 years after back surgery. The neuro surgeon recommended I do that. Then all of a sudden I was getting chest pains on the left side of my chest. Now, I am a very healthy woman and seldom sick with anything. I had a bone graft in my jaw and I was told not to take anything except what the peridontist had given me. Then after my anti inflammatory was gone I took [Show More]I have been taking darvocet for 2 years after back surgery. The neuro surgeon recommended I do that. Then all of a sudden I was getting chest pains on the left side of my chest. Now, I am a very healthy woman and seldom sick with anything. I had a bone graft in my jaw and I was told not to take anything except what the peridontist had given me. Then after my anti inflammatory was gone I took 1 darvocet and had pains in the left side of my chest into my left arm. I became suspicious and the next night I did not take any and did not have any pain. I looked it up on the internet and found the information that it can damage your heart. I hope I am not too late to save my heart.

Darvon Lawsuits — AboutLawsuits.com

June 23, 2008 at 1:35 am

[...] pain. It may also be prescribed together with acetaminophen, or as the brand name drug Darvocet, which contains both propoxyphene and acetaminophen. It is one of the most widely prescribed [...]

Public Citizen Urges FDA to Issue Darvon and Darvocet Recall — AboutLawsuits.com

June 23, 2008 at 1:33 am

[...] agency violated the law by failing to act on a petition filed in 2006, which urged the removal of Darvocet, Davron and generic propoxyphene drugs from the market because they have been associated with over [...]
"*" indicates required fields