Teva Failed To Warn Of ParaGard IUD Fractures Despite Thousands Of Adverse Reports: Lawsuit
May 10, 2021
By: Irvin Jackson
According to allegations raised in a recently filed product liability lawsuit, Teva Pharmaceuticals has known for years about problems with the ParaGard intrauterine device (IUD), which may cause the birth control implant to fracture and break when it is removed.
The complaint (PDF) was filed by Nierys Bermudez in the U.S. District Court for the Middle District of Florida May 7, which warns that Paragard IUD fractures have been reported by thousands of users, yet the manufacturers withheld information about the risk from consumers and the medical communities.
Paragard is a form of long-acting birth control, which features a T-shaped plastic device wrapped in copper, which is placed in the uterus for up to ten years. However, the birth control is supposed to be reversible, allowing doctors to easily remove Paragard during an office procedure when a woman no longer wants the birth control.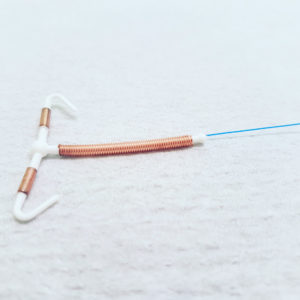 Bermudez indicates she had a Paragard IUD implanted in 2010, and decided to have it removed in May 2017, after she began suffering urinary discomfort, severe cramping and vaginitis, according to the lawsuit. However, when her doctor removed the IUD, one of it's two "arms" was missing.
As a result of the Paragard IUD fracturing, Bermudez required multiple hysteroscopy procedures to remove the arm in May, June and August of 2017, but each of those efforts failed. Doctors determined during a sonogram that the arm was likely stuck in muscle tissue and could not be removed.
According to the lawsuit, Teva failed to provide women with adequate warnings of the ParaGard's propensity to break during removal, and failed to redesign the birth control implant, even after they had received more than 2,000 adverse event reports which should have warned them of the defective design.
"And, upon information and belief, this number is a gross understatement because Defendants also failed to maintain a systematic reporting system for complaints, as required by law," Bermudez's lawsuit states. "Defendants therefore likely underreported adverse events of Paragard breaks to the FDA."
The lawsuit states Teva failed to adequately design and vigilantly monitor the ParaGard IUD and failed to properly report issues seen during monitoring to the FDA.
Given common questions of fact and law raised in similar Paragard IUD lawsuits filed throughout the federal court system, centralized pre-trial proceedings have been established before U.S. District Judge Leigh Martin May in the Northern District of Georgia, where it is expected that a small group of representative claims will be prepared for early trial dates as part of a "bellwether" program, to help gauge how juries may respond to certain evidence and testimony that will be presented throughout the litigation.
While the outcome for these early trials would not be binding on other plaintiffs, they may facilitate ParaGard IUD settlements and avoid the the need for hundreds of individual cases to be scheduled for trial throughout the federal court system in future years.
"*" indicates required fields