Delta Crib Recall: 1.5 Million Drop Side Cribs Recalled Following 2 Infant Deaths
October 21, 2008
By: AboutLawsuits
At least two babies have died as a result of a design defect in drop side cribs sold by Delta Enterprise Corp. since 1995. This morning the U.S. Consumer Product Safety Commission (CPSC) posted information regarding two crib recalls involving a combined total of 1,585,000 Delta cribs due to problems with the safety and spring pegs.
The first Delta crib recall involves 985,000 drop side cribs which could pose a risk of entrapment and suffocation to infants and toddlers if a small safety peg in the base of each leg of the crib is missing. If the safey peg is not in the lower track, the crib can disengage and detach if lowered below the peg hole, creating a hazardous gap.
These cribs were sold between December 1995 and September 2007 for about $100 at several large retailers, including Walmart, Kmart and Target. They are also widely found to be resold second hand, increasing the risk that the removable safety peg may be missing in reassembled cribs. These cribs have the following model numbers located on the mattress support board label: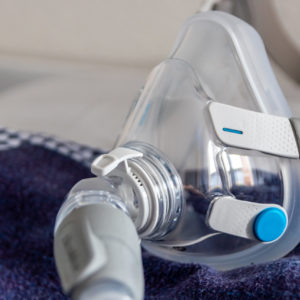 Did You Know?
Millions of Philips CPAP Machines Recalled
Philips DreamStation, CPAP and BiPAP machines sold in recent years may pose a risk of cancer, lung damage and other injuries.
Learn More
4320, 4340, 4500, 4520, 4530, 4532, 4540, 4542, 4550, 4551, 4580, 4600, 4620, 4624 (production dates 01/06 thru 11/07), 4640, 4660, 4720, 4735, 4742, 4750 (production dates 01/95 thru 12/00), 4760, 4770, 4780, 4790, 4820, 4840, 4850, 4860, 4880, 4890, 4892, 4900, 4910, 4920, 4925-2, 4925-6, 4930, 4940, 4943, 4944, 4947, 4948, 4949, 4950, 4958, 4963, 4968, 4969, 4980
The second Delta drop side crib recall involves another 600,000 cribs which contain a spring peg, as opposed to a removable safety peg. Due to a defective design, the spring peg could fail to engage, causing a similar risk of entrapment and suffocation. The spring peg, which is located at the base of each leg, could become nonfunctional, allowing the drop side to detach from the crib.
These spring peg cribs were sold between January 2000 and January 2007 for up to $200 each. They contain the "Delta" brand name on the mattress support boards and teether rail. The model numbers for these cribs include:
4340, 4343, 4520, 4600, 4620, 4624, 4625, 4629, 4660, 4665, 4720, 4750, 4751, 4850, 4855, 4857, 4880, 4920, 4925-2, 4925-2B, 4925-6, 4980, and 8605
The U.S. CPSC has confirmed that they are aware of at least two baby deaths caused by the Delta drop side cribs. One 8 month old baby suffocated when the drop side of his crib detached and another child was trapped due to a disengaged spring peg.
Delta is offering free repair kits to families which own any of the above drop side cribs. Call (800) 816-5304 or visit www.cribrecallcenter.com to request a "easy-to-install" repair kit.
Stork Craft Baby Crib Recall: Over 500,000 Cribs : AboutLawsuits.com

January 14, 2009 at 4:00 pm

[...] October 2008, nearly 1,585,000 cribs were impacted by a Delta crib recall, after several babies died due to problems with the safety and spring pegs, which could allow the [...]

Evenflo High Chair Recall: Defective Seat Back Screw Could Fall Out : AboutLawsuits.com

December 19, 2008 at 5:49 pm

[...] October 2008, a historic Delta crib recall was issued for nearly 1.6 million cribs sold for over 10 years, which were found to have a defect [...]

Delta Crib Deaths Could Have Been Prevented : AboutLawsuits.com

December 10, 2008 at 3:19 pm

[...] October 21, 2008, a Delta crib recall was issued for 1,585,000 cribs sold between 1995 and 2007. The recall was issued due to problems [...]
"*" indicates required fields