Heart Infections Linked to Reduction in Preventative Dental Antibiotics: Study
November 19, 2014
By: Martha Garcia
In recent years, health experts in England have urged doctors to halt the common practice of prescribing preventive antibiotics before dental procedures. However, new research suggests that the practice may be causing an increase in heart infections. 
In a study published by the medical journal The Lancet on November 18, and presented at the Heart Association conference in Chicago the same day, U.K. researchers warn that ever since dentists began curbing preventative antibiotics, they are seeing an increase in heart infections among their patients.
For many years, common medical practice in England and the U.S. included prescribing patients undergoing dental work a preventive round of antibiotics before the procedures, to prevent endocarditis, a heart valve infection. However, in 2007, the American Heart Association (AHA) warned against the practice, due to growing concerns about the over-prescription of antibiotics and risk of drug-resistance.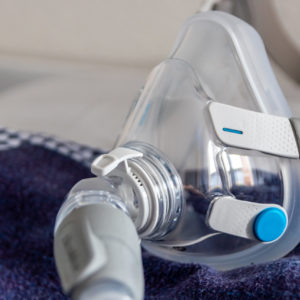 Did You Know?
Millions of Philips CPAP Machines Recalled
Philips DreamStation, CPAP and BiPAP machines sold in recent years may pose a risk of cancer, lung damage and other injuries.
Learn More
Researchers from the University of Surrey and Oxford University focused on what happened after dentists cut back on preventative antibiotics, indicating that as prescribing went down, cases of endocarditis increased by 35 more each month.
Prescriptions for patients undergoing dental work fell, from an average of nearly 11,000 per month in the four year period before the policy change, to an average of 2,200 per month in the five years after the change. By the end of the study, March 31, 2013, the amount dropped to 1,300 per month.
Researchers also found in March 2008, heart valve infections began to rise above normal levels. Hospital records indicated during the five years after the policy change, approximately 35 extra endocarditis cases per month were being seen than usually expected.
They determined that to prevent even one case of endocarditis, 277 antibiotic prescriptions would have to be given.
Heart Infections From Dental Procedures
During certain dental procedures, bacteria in the mouth can be pushed into the bloodstream. It then travels to the heart and causes endocarditis, a rare but severe infection of the tissue that lines the chamber of the heart. It is fatal 10% to 20% of the time.
It is difficult for the immune system to fight endocarditis and dangerous in people who already have certain heart conditions. People with congenital heart disease, artificial heart valves and other implants are at higher risk for endocarditis, along with patients with naturally leaky heart valves.
While it used to be routine to prescribe preventive antibiotics to patients before dental work. England stopped the practice, citing there was little evidence to support the idea that preventive antibiotics lowered infection rates, especially since the drugs can cause serious allergic reactions.
Another concern was the overuse of antibiotics, which some researchers say promotes drug-resistant bacteria, endangering public health.
In the U.S. the highest risk patients are still prescribed these antibiotics.
The new research does not prove less antibiotic prescriptions caused the increase in endocarditis cases. However, the researchers point out that the findings suggest a strong association, if unable to make a causal link.
"*" indicates required fields