Depakote Use During Pregnancy Linked To Elevated Autism, ADHD Risks: Study
November 06, 2020
By: Irvin Jackson
For pregnant women, the side effects of Depakote and other valproic acid-based epilepsy drugs may double the risk of giving birth to a child with autism or attention-deficit/hyperactivity disorder (ADHD), according to a new study.
Depakote (valproate) is commonly prescribed for treatment of seizures and bipolar disorder, as well as migraine headaches. However, it has previously been linked to a number of potential health concerns unborn children exposed to the medication before birth.
In a study published last week in the medical journal Neurology, researchers from Indiana University indicate that Depakote stands out from other epilepsy drugs in its association with autism and ADHD.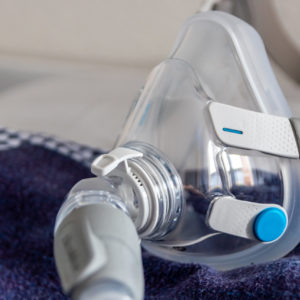 Did You Know?
Millions of Philips CPAP Machines Recalled
Philips DreamStation, CPAP and BiPAP machines sold in recent years may pose a risk of cancer, lung damage and other injuries.
Learn More
Researchers used Swedish-register data on 14,614 children born between 1996 and 2011, who were followed until 2013. All of the children were born to women with epilepsy. The study looked at the mothers' first trimester use of any anti-seizure medications, and focused on the three most commonly used, including Depakote, Lamictal (lamotrigine), and Tegretol (carbamazepine). The researchers looked for diagnoses of autism spectrum disorder (ASD) and ADHD among the women's children.
According to the findings, about 22% of women with epilepsy reported using any anti-seizure medication in the first trimester. Of those, about 4.8% used Depakote, 6.8% used Lamictal and 9.7% used Tegretol.
Researchers found that valproic acid was linked to more than double the risk of autism spectrum disorders and increased the risk of ADHD by 74%. Only small, but statistically insignificant increases in the risks for the two disorders were seen among Lamictal and Tegretol users.
"We found no evidence of risk related to exposure to lamotrigine, whereas we observed elevated risk of ASD and ADHD related to maternal use of valproic acid. Associations with carbamazepine were weak and not statistically significant," the researchers concluded. "Our findings add to a growing body of evidence that suggest that certain ASMs may be safer than others in pregnancy."
Depakote Pregnancy Concerns
Researchers from Denmark came to a similar conclusion in a study published in the medical journal JAMA Network Open in January 2019, which linked Depakote use during pregnancy to a 50% increased chance of giving birth to a child with ADHD.
In April 2018, the U.K.'s Medicines and Healthcare products Regulatory Agency (MHRA) barred doctors in that country from prescribing Depakote to women of childbearing age unless they are on a pregnancy prevention program.
According to the MHRA, up to 40% of babies born to mothers who take Depakote are at risk of developmental disorders, and 10% are at risk of birth defects.
Another epilepsy drug study published in February 2018 in JAMA Neurology, by researchers from Denmark again, found that children who were exposed to Depakote in the womb scored lower on language and math tests in the sixth grade, when compared to their peers.
In 2006, the FDA added a "black box" warning about the potential Depakote pregnancy side effects, after a study found that 20% of pregnant mothers who gave birth while on Depakote had a child with malformations or a birth defect.
In May 2013, the FDA put new restrictions on Depakote pregnancy use, contraindicating it for pregnant women, but only when it was used for the treatment of migraines. The agency did not contraindicate it for pregnant women using it to treat epilepsy. The FDA changed all valproate-based drugs from a class "D" to a class "X" pregnancy drug, but only as they pertain to migraines.
Abbott Laboratories and AbbVie, a subsidiary it spun off, have faced hundreds of Depakote lawsuits in state and federal courts nationwide, involving allegations that the drug maker failed to warn women and the medical community about the risks associated with using Depakote during pregnancy.
Before the drug's patent expired in 2007, Depakote was a blockbuster drug generating about $1.5 billion in annual sales for AbbVie's predecessor.
Melanie

July 19, 2022 at 5:05 am

May they get what they deserve.
"*" indicates required fields