Roundup Exposure Led To NHL Diagnosis For Detroit Worker, Lawsuit Claims
April 26, 2017
By: Irvin Jackson
A Detroit city worker has filed a product liability lawsuit against Monsanto, indicating that she was diagnosed with non-Hodgkin lymphoma after years of exposure to the weedkiller Roundup while fighting invasive plant species for the city. 
The complaint (PDF) was filed by Elizabeth Dale in Delaware Superior Court on April 13, alleging that the manufacturer failed to adequately warn that their popular herbicide, and the active ingredient glyphosate, is defective and dangerous to human health.
Dale indicates that she was exposed to Roundup regularly from 1993 to about 2014, spraying it at least twice a month from April through July while fighting invasive garlic mustard plants for the City of Detroit, as well as for other uses.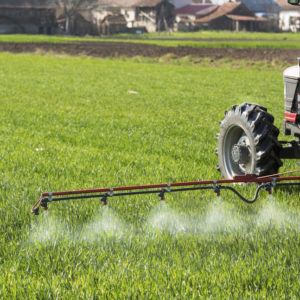 The lawsuit alleges Monsanto never warned her or other consumers that Roundup exposure could cause cancer.
Dale was diagnosed with non-Hodgkin's lymphoma in April 2014, which she directly attributes to her use of the glyphosate-based weedkiller.
"During the entire time that Plaintiff was exposed to Roundup, she did not know, and could not reasonably know or have learned through reasonable diligence, that exposure to Roundup was injurious to her health or the health of others," the lawsuit states. "As a result of Plaintiff's exposure to Defendant's Roundup, Plaintiff suffered and continues to suffer injury and treatment from her non-Hodgkin's Lymphoma including, but not limited to, several cycles of chemotherapy, bone marrow transplant, and ongoing monitoring by her oncologist."
Roundup is one of the most widely used weedkillers in the United States. Although Monsanto has maintained that the Roundup herbicide is nontoxic and safe, thousands of Roundup lawsuits have been filed over the past year, alleging that the manufacturer failed to disclose findings that suggest the broad-spectrum herbicide glyphosate is a human carcinogen.
Cases have been filed by farm workers, landscapers, groundskeepers, city and county workers and others with regular exposure to Roundup around their homes.
The litigation began to emerge after the World Health Organization's International Agency for Research on Cancer (IARC) drew attention to the link between Roundup and non-Hodgkin lymphoma in March 2015, after classifying the herbicide glyphosate as a likely cancer-causing agent.
While a number of claims, like Dale's, have been filed in state courts nationwide, centralized pretrial proceedings have been established for all Roundup claims filed in federal courts before U.S. District Judge Vince Chhabria in the Northern District of California.
Known as a federal MDL, or multidistrict litigation, the centralized management is designed to reduce duplicative discovery into common issues in the cases, avoid conflicting pretrial rulings from different courts and to serve the convenience of parties, witnesses and the courts.
Following the MDL proceedings before Judge Chhabria, if Roundup settlements or another resolution for the cases are not reached, each individual complaint may be remanded back to the U.S. District Court where it was originally filed for an individual trial date.
Bernd

April 28, 2017 at 12:43 pm

What about cases of stress, psychological damage, restrictive dieting due to prevalance of glyphosate in every day life? I think a class action suit could and perhaps should be pursued. Any thoughts h
"*" indicates required fields