Surgical Infection Outbreaks Result in New FDA Guidance On Reusable Medical Devices
March 13, 2015
By: Irvin Jackson
Amid concerns about the risk of infections from surgical tools, federal health regulators indicate that medical device manufacturers will have to prove methods for disinfecting their products actually work. 
The FDA issued a final guidance on March 12, which lays out new guidelines for reprocessing of reusable medical devices (PDF).
The guidance is aimed at medical device manufacturers and calls for them to consider challenges to cleaning the devices early in the design phase.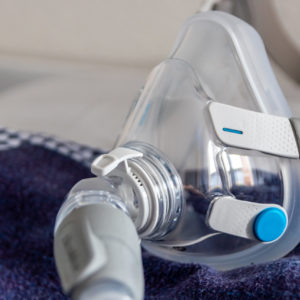 Did You Know?
Millions of Philips CPAP Machines Recalled
Philips DreamStation, CPAP and BiPAP machines sold in recent years may pose a risk of cancer, lung damage and other injuries.
Learn More
According to the new policy, the FDA will no longer take manufacturers' word that their plans for cleaning and reusing the device will be successful. Instead, manufacturers will now have to give the FDA proof that their recommended cleaning procedures actually work and leave devices truly sterile.
The final guidance comes in the wake of several recent "superbug" infection outbreaks linked to duodenoscopes, a type of endoscope, which the FDA says are so hard to clean that patients may be at risk of infection even if hospitals follow manufacturers' cleaning instructions.
"Despite the recent concerns about multi-drug resistant bacteria infections associated with duodenoscopes, patients and health care providers should know that the risk of acquiring an infection from a reprocessed medical device is low" Dr. William Maisel, director for science and chief scientist at the FDA's Center for Devices and Radiological Health, said in a press release. "This guidance is an important step toward further enhancing the safety margin by outlining for manufacturers the steps they should undertake to make their reprocessing instructions effective and clear to the healthcare community that uses them. Doing so should provide greater assurance to patients that the devices used on them are safe and effective."
The guidance calls on manufacturers to design devices that facilitate easy and effective cleaning and sterilization. It also urges them to provide adequate labeling and cleaning instructions that identify everything needed to properly clean the device. It also calls on manufacturers to maintain a "Device Master Record" and/or a "Design History File" that includes documentation of tests that were performed to demonstrate that the reprocessing instructions actually work.
Hospital Infection Concerns from Duodenoscopes
The draft form of the guidance was first issued back in 2011. However, the agency did not finalize the guidance until a string of recent outbreaks of antibiotic resistant bacteria came to light at UCLA Ronald Reagan Medical Center, Virginia Madison Medical Center and other medical facilities. In every case the infections were tracked back to patients who underwent procedures involving duodenoscopes.
Duodenoscopes are flexible, lit tubes that are inserted down the throat to the top of the small intestines for gastrointestinal procedures. They allow contrast dye to be injected and can be used with other medical instruments to retrieve biopsy samples. The FDA estimates that more than 500,000 ERCP duodenoscope procedures occur each year in the U.S.
According to an FDA safety communication issued last month, infections from duodenoscopes may occur because they are difficult to clean properly, potentially allowing bacteria to become trapped even when doctors and health care professionals follow the recommended cleaning steps.
Several hospital infection lawsuits have been filed against the makers of the duodenoscopes in recent weeks.
"*" indicates required fields