FDA Warns Against Sharing Multi-Use Diabetes Injection Pens
March 03, 2015
By: Irvin Jackson
Federal drug regulators are placing new warnings on multi-use diabetes pens, such as those used with the popular drugs Byetta and Victoza, indicating that they should not be shared by more than one person. 
A drug safety communication was issued by the FDA on February 25, announcing new label warnings for the diabetes injection pens, which the agency indicates are necessary to reduce the risk of the spread of serious infections.
The diabetes pens themselves and the packaging will be required to have a warning label stating "For single patient use only," which will impact both injectable diabetes drugs and insulin pens.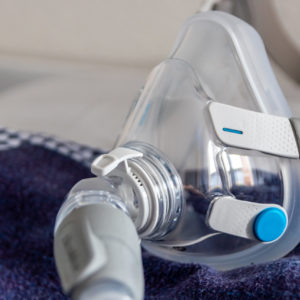 Did You Know?
Millions of Philips CPAP Machines Recalled
Philips DreamStation, CPAP and BiPAP machines sold in recent years may pose a risk of cancer, lung damage and other injuries.
Learn More
"Since 2008, we have learned of thousands of patients possibly exposed to infections that are transmitted through blood from the sharing of multi-dose pen devices for insulin and other injectable diabetes medicines," the safety communication notes. "No confirmed cases of actual infection transmission have been reported, but sources of infection are often difficult to identify and may go unreported."
The FDA points to a number of scares in recent years involving diabetes drug pens used on multiple patients.
In January 2009, a U.S. Army facility warned 2,114 patients that they may have been exposed to infections due to insulin pens being used on multiple patients. In August 2011, 2,345 patients of the Dean Clinic in Wisconsin were warned that pens and needle stick devices had been used on multiple patients. And in January 2013, 716 patients of the Veterans Health Administration were warned that they may have been exposed to bloodborne pathogens due to multi-patient use of diabetes drug pens.
Just last year, in what was the largest warning sent out to date by a facility, South Nassau Hospital on Long Island, New York warned more than 4,000 patients that insulin pens may have been used on multiple patients. The warning came after a nurse was overheard telling someone that it was okay to use insulin pens on multiple patients.
"Multiple factors may have contributed to pens intended for single patients being used for more than one patient," the FDA warns. "These factors include lack of awareness of the risks associated with pen sharing, inconsistencies in training and/or lack of training on the proper use of these devices, time constraints, lack of understanding about the difference between multi-dose vials and multi-dose insulin pens, missing medications, and the lack of appropriate label warnings."
The FDA's warning includes a list of all diabetes drugs that employ multi-use pens. Among them are the drugs Byetta and Victoza, which have been the focus of increased concerns and litigation over the risk of pancreatic cancer and acute pancreatitis.
Byetta and Victoza Health Concerns
Byetta and Victoza are injectable drugs that are part of a wider class of diabetes medications known as incretin mimetics, which also includes the blockbuster drugs Januvia and Janumet, which are oral medications. The drugs work by mimicking the incretin hormones the body usually produces to naturally stimulate the release of insulin in response to a meal.
Byetta (exenatide) was the first member of the incretin mimetic class approved by the FDA, introduced by Amylin Pharmaceuticals in 2005 as a twice daily injection. Victoza (liraglutide) is a similar injectable diabetes drug introduced by Novo Nordisk in 2010 as a longer-acting daily injection.
Side effects of Byetta and other incretin mimetics have previously been linked to a risk of severe pancreatitis, which some reports suggest may lead to the development of pancreatic cancer for some users.
In the federal court system, nearly 600 Byetta lawsuits, Victoza lawsuits, Januvia lawsuits and Janumet lawsuits are filed on behalf of individuals nationwide diagnosed with pancreatic cancer after using the medications are consolidated as part of an incretin mimetic diabetes drug litigation, which is centralized for pretrial proceedings before U.S. District Judge Anthony Battaglia in the Southern District of California as part of an MDL, or multidistrict litigation.
As part of the coordinated pretrial proceedings before Judge Battaglia, it is expected that a series of early trial dates will be scheduled in the MDL involving each of the different medications, to help gauge how juries may respond to certain evidence and testimony that is likely to be repeated throughout the litigation. While the outcomes are not binding in other cases, it may help the parties reach additional agreements to settle Byetta and Victoza cases.
"*" indicates required fields