Diclegis Morning Sickness Pill Does Not Work, Previously Unpublished Data Suggests
January 10, 2017
By: Irvin Jackson
Newly released data suggests that the once-popular morning sickness drug, Diclegis, may be ineffective and provide no real benefit for pregnant women, raising questions about why the information was not provided to women and the medical community after the study was conducted three decades ago. 
Researchers from the University of Toronto published a report in the medical journal PLoS One on January 4, using unpublished data from a study conducted in the 1970s about the effectiveness of Diclegis (pyridoxine-doxylamine), indicating that the data suggests that the drug does not work in preventing pregnancy-related nausea, commonly known as morning sickness.
The study's data was released as part of the Restoring Invisible and Abandoned Trials (RIAT) initiative, launched by PLoS and the British Medical Journal (now known only as The BMJ) in June 2013. It gave new researchers and original study authors a step-by-step guide to acquiring and publishing studies and clinical trial data which had never seen the light of day, but which could contain crucial data on drugs, medical devices and other health issues.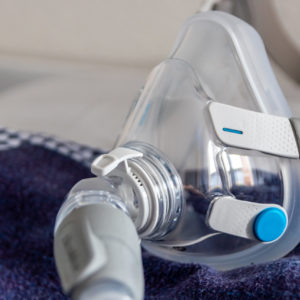 Did You Know?
Millions of Philips CPAP Machines Recalled
Philips DreamStation, CPAP and BiPAP machines sold in recent years may pose a risk of cancer, lung damage and other injuries.
Learn More
The latest published study, known as the 8-Way Bendectin Study, was a double-blinded, placebo controlled study that looked at data on 2,308 women in their first 12 weeks of pregnancy from 14 clinics across the United States. The study appeared to show a significant benefit to Diclegis. However, the new analysis questions those finding, indicating that the data did not actually show the drug to be as effective as claimed.
"There is a high risk of bias in these previously unpublished results given the high attrition rate in a 7 day trial, the lack of prespecified outcomes or analyses, and the exclusion of some data because of questionable data integrity," the study's authors wrote. "The available information about this '8-way Bedectin' trial indicates it should not be used to support the efficacy of doxylamine, pyridoxine or dicyclomine for the treatment of nausea and vomiting during pregnancy because of a high risk of bias."
Diclegis remains the only FDA-approved prescription drug for treating morning sickness. However, many doctors have switched to prescribing Zofran, an antinausea drug approved for use in cancer patients, which has never been established as safe and effective during pregnancy. In fact, the off-label use of Zofran has been linked to birth defects, including cleft palate, cleft lip, atrial septal defects, ventricular septal defects and other congenital malformations.
Zofran Pregnancy Risks
Zofran (ondansetron) is a prescription medication approved for treatment of nausea and vomiting among chemotherapy and surgical patients. However, following aggressive marketing by GlaxoSmithKline, it has been widely used off-label among pregnant women for treatment of morning sickness.
As early as 2006, studies have highlighted potential Zofran pregnancy risks, indicating that the drug crosses the placenta in significant amounts when taken by pregnant women.
More recently, a study published by the medical journal Reproductive Toxicology in October 2014 found that there is a statistically significant increased risk for certain heart defects with Zofran use early in pregnancy.
A number of Zofran birth defect lawsuits have been filed against GlaxoSmithKline by families nationwide, alleging that the drug maker engaged in illegal marketing of the anti-nausea drug for morning sickness without ever establishing that it was safe or effective.
All product liability lawsuits filed in U.S. District Courts nationwide over the failure to warn about the link between Zofran and birth defects have been centralized in the federal court system as part of an MDL, or Multidistrict Litigation (MDL). The cases are consolidated before U.S. District Judge Dennis Saylor in the District of Massachusetts.
"*" indicates required fields