Green Tea Extract, Steroids, Other Dietary Supplements May Cause Liver Damage: Study
October 10, 2016
By: Martha Garcia
Many common dietary supplements, including green tea extract and other vitamins, may increase the risk of liver damage, according to the findings of new research. 
In a review of published studies published in late last month by the medical journal Hepatology, researchers indicate that many dietary supplements taken by consumers across the U.S. may cause supplement induced liver damage, finding that 20% of liver damage cases may be related to dietary supplements.
Researchers reviewed data from previously published studies, as well as data from 130 cases of supplement related injuries over an eight year period. They took data from a U.S. registry of drug-induced liver injures. The data was the focus of a two-day research symposium sponsored by the American Association for the Study of Liver Disease and National Institutes of Health.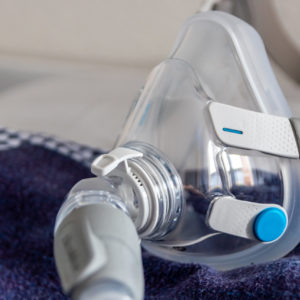 Did You Know?
Millions of Philips CPAP Machines Recalled
Philips DreamStation, CPAP and BiPAP machines sold in recent years may pose a risk of cancer, lung damage and other injuries.
Learn More
Overall, liver damage from supplements accounts for about one in five the cases of liver damage in the U.S. The major causes of supplement-induced liver damage are from anabolic steroids and nutritional supplements.
Steroids accounted for one-third of liver damage cases. Illegal anabolic steroids are synthetic versions of testosterone marketed as bodybuilding supplements that will make a person have more muscle or improve athletic performance. However it causes prolonged cholestatic liver injury.
The remaining cases of liver damage were caused by green tea extract, mixtures labeled Chinese herbs, Korean herbs, Ayurvedic medications, or other vitamins and dietary supplements.
Some of those dietary supplements included products from known brand names, including six products from SlimQuick, four from Herbalife, four from Hydroxycut, two from Move Free, and two from Airborne. These products cause acute hepatitis-like liver injury.
Herbal dietary supplement induced liver damage in the U.S. has increased proportionally, conclude study authors.
Overall, most cases of liver damage were due to multi-ingredient nutritional supplements. Multiple ingredients means it is more difficult for doctors to determine the exact ingredient causing the toxicity.
Dietary Supplements A Growing Problem
One in five cases of liver damage is caused by supplements, whereas 10 years ago about one in 10 cases were linked to dietary supplements, according to findings that highlight the more wide spread use of supplements.
Up to half of U.S. adults take some type of dietary supplements that have ingredients like vitamins, minerals, teas and proteins; all with the goal to improve their diet or appearance.
A study published last year indicated dietary supplements are responsible for 23,000 emergency room visits every year, causing an average of 2,100 hospitalizations annually. Most of the visits involved vitamins, iron, weight loss supplants and sleep sedation products.
Researchers warn liver damage can take months to years to develop. Patients don't notice symptoms until the damage is advanced and causing symptoms, such as such as fatigue, itching, nausea, yellowing skin, fluid accumulation, bleeding, or mental confusion.
Hundreds of prescription medications also cause liver damage, but researchers argue these medications have a proven benefit to the patients. Severe liver damage side effects are often the reason a drug  will be recalled or not get approved.
Dietary supplements have no proven benefit, only risk, researchers warn.
Researchers said dietary supplements pose a larger threat to the public since consumers have free access to the products, companies often pray on unknowing consumers promising benefits and consumer often don't tell their doctors they are taking these supplements to allow for proper doctor oversight.
To that end, researchers are calling for increased oversight for these products. FDA approval is not required for dietary supplements to be released to the market. The only requirement is the products must not be marketed as a cure for any disease. However many brands market their products as miracle products, just short of a cure.
"The ultimate goal should be to prohibit or more closely regulate potentially injurious ingredients and thus promote public safety," wrote study authors.
"*" indicates required fields