Energy Drink Side Effects Lead to New FDA Adverse Event Site
January 21, 2014
By: Irvin Jackson
Federal regulators are asking consumers to submit adverse event reports involving health problems caused by energy drinks and other dietary supplements through a new website.  
On January 17 the FDA announced the launch of a dietary supplements adverse event reporting system. The new on-line form is designed to "make it easier for the FDA to detect dietary supplements that pose risk for a range of reasons, including excessive levels of caffeine," FDA Deputy Commissioner of Foods and Veterinary Medicine Michael R. Taylor said in a recent statement.
"In the last ten years, the marketplace has seen an influx of caffeinated energy drinks and a wide range of foods with added caffeine. It appears that caffeine is now appearing in a range of new foods and beverages," Taylor said in his statement. "We are especially concerned with products that may be attractive and readily available to children and adolescents, without careful consideration of their cumulative impact."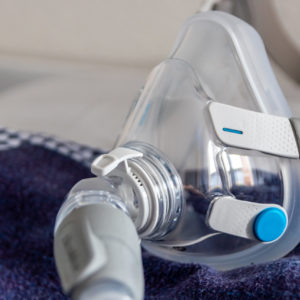 Did You Know?
Millions of Philips CPAP Machines Recalled
Philips DreamStation, CPAP and BiPAP machines sold in recent years may pose a risk of cancer, lung damage and other injuries.
Learn More
However, the new reporting site is for all adverse events linked to dietary supplements. The FDA does not normally regulate dietary supplements as long as they make no claim to cure or treat a condition. The only time the FDA intervenes is when the ingredients actually include an FDA-controlled substance or there has been a health problem linked to the use of the supplement.
The new reporting system came as the result of a workshop held to examine the risks of caffeine in energy drinks, which was hosted by the Institute of Medicine (IOM) last August. IOM issued a summary of the workshop last week.
"Years of scientific research have shown that moderate consumption by healthy adults of products containing naturally-occurring caffeine is not associated with adverse health effects," the report notes. "But the changing caffeine landscape raises concerns about safety and whether any of these new products might be targeting populations not normally associated with caffeine consumption, namely children and adolescents, and whether caffeine poses a greater health risk to those populations than it does for healthy adults."
The report notes that the food industry has seen an influx of caffeinated products, including things like waffles, sunflower seeds, jelly beans, syrup, and even bottled water. However, the new flagships of caffeinated foods are energy drinks, many of which are distributed as dietary supplements, shielding them from most FDA regulations.
The goals of the workshop were to look at the health hazards of caffeine through the scientific literature on the subject, as well as determine what is not known, determine what those health hazards are and who is most at risk, and to determine what should be considered safe levels of caffeine.
Caffeine Risks
According to data presented at the workshop, 85% of Americans consume at least one caffeinated beverage every week, including 43% of children from ages two to five and nearly 100% of adults over the age of 65. Mean daily intake of caffeine increased with age until age 65 where it began to drop slightly.
Coffee is the most widely consumed caffeinated beverage, with energy drinks actually only making up a small portion of caffeine consumed. However, when it is consumed it is often consumed in large doses.
While a number of researchers found caffeine to be safe overall, even at the levels in energy drinks, a review of the Hational Poison Control Center database found that children and youths up to age 19 accounted for nearly half of all calls reporting caffeine toxicity in 2007. Of those, about 10% suffered moderately severe symptoms that usually required treatment. There were also some deaths reported.
Caffeine toxicity can lead to liver damage, kidney failure, respiratory disorders, agitation, seizures, psychotic conditions, rhabdomyolysis, tachycardia, cardiac arrhythmias, hypertension, heart failure and death.
Energy Drink Concerns
The report and new adverse event system come at a time when concerns about the potential risk of health problems from energy drinks are under close scrutiny by federal regulators and lawmakers, following a number of deaths and an increasing number of injuries linked to Red Bull, Monster, Rockstar, 5 Hour Energy and other similar products. The energy drink makers have avoided FDA regulation by claiming the products are a dietary supplement
According to information from the FDA, there have been at least four deaths linked to Monster Energy Drinks and 13 deaths linked to 5 Hour Energy Shots. In addition, side effects of Rockstar Energy Drinks have been cited in at least 13 non-fatal adverse event reports submitted to the FDA in recent years.
According to a report in January 2013 by the Drug Abuse Warning Network, there were 20,783 energy drink-related emergency room visits in 2011.
Increased scrutiny was turned toward the energy drink industry after the death of a 14-year-old girl, who died after drinking two cans of Monster in a 24-hour period. Her parents have filed a wrongful death lawsuit against Monster Beverage Corp., alleging that the manufacturer failed to adequately warn about the health risks and negligently promoted high consumption of the drinks among children.
That was one of at least two wrongful death lawsuits were filed against Monster by the families who allege that teen children died after consuming Monster energy drink products.
In December 2012, the American Academy of Pediatrics (AAP) warned that children should not consumer any energy drinks, as the risk of caffeine overdose may be especially harmful for kids. While children should not consume more than 100 mg of caffeine in a day, Monster and other products typically have 2 to 3 times that amount in each can.
The makers of Red Bull also face a wrongful death lawsuit over the death of a 33-year-old Brooklyn construction worker who died after drinking Red Bull while playing basketball.
"*" indicates required fields