Problems With FDA Supplement Warning System May Put Consumers At Risk: Report
May 29, 2020
By: Martha Garcia
A federal warning system designed to monitor for potential problems with dietary supplements may place consumers at risk, since it is out-of-date and takes too long to result in a recall, according to a statement issued by a leading consumer watchdog group.
The Consumer Reports warning, issued on May 27, calls for an update to the Food and Drug Administration's (FDA) dietary supplement database; the Center for Food Safety and Applied Nutrition Adverse Event Reporting System (CAERS).
CAERS is a database of complaints about dietary supplements and other products submitted by consumers, doctors and manufacturers. Consumers and doctors submit the reports voluntarily, but manufacturers must submit a report when they receive reports of a consumer experiencing serious side effects, including death or hospitalization.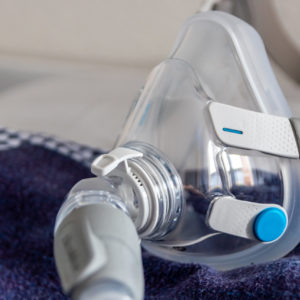 Did You Know?
Millions of Philips CPAP Machines Recalled
Philips DreamStation, CPAP and BiPAP machines sold in recent years may pose a risk of cancer, lung damage and other injuries.
Learn More
The database is meant to alert the FDA to potentially dangerous supplements, but is wracked with flaws, underreporting and often requires years of complaints for serious problems to be highlighted, Consumer Reports and other critics claim.
One report by the inspector general of the Department of Health and Human Services called the system an "inadequate safety valve" to protect consumers.
There is little regulatory oversight for dietary supplements. Whereas pharmaceutical drugs are rigorously tested before approval, dietary supplements require no testing before going to market. The FDA relies on reports made to CAERS after a product is already on the market, sometimes for years, in order to assess the risk it poses to consumers.
However, because underreporting is a problem, detection can take years. The FDA only receives an estimated 2% of adverse event reports related to supplements annually.
The FDA also does not have to alert the public if it investigates a potential problem with a dietary supplement, unlike the procedure for pharmaceutical drugs.
For example, Public Citizen, another consumer watchdog group, petitioned the FDA in 2018 to ban all dietary supplements containing cesium chloride or other cesium salts. The petition came after reports of 16 patients who died or suffered serious adverse effects after using it.
However, only a few of the adverse events related to cesium products show up in the CAERS database, leading the agency to think there is less of a risk than really is posed. In February 2020, the FDA agreed to issue a public advisory warning of the risks of cesium but refused to ban the product.
The Consumer Reports article accuses the agency of using the out-dated database to police a $46 billion supplement industry, which the FDA acknowledges is problematic. According to an internal staff memo, adverse event reports often do not contain crucial information the agency needs.
Despite these problems, CAERS remains the FDA's main tool to regulate nearly 80,000 supplements on the market today.
Consumer Reports is calling on the FDA to fix the system by amending a 2006 law in order to require supplement manufacturers to submit reports on all incidents it receives, not just the serious ones. It also recommends the FDA better coordinate with other groups or agencies that receive reports about supplement problems, like poison control centers.
In addition, the group recommends consumers who experience an adverse event after using a supplement always file a report with the FDA about the incident and contact the manufacturer and report the incident to them as well.
Patients should always tell doctors what supplements or drugs they are taking, so that their physicians can warn them of any potential known problems and side effects.
"*" indicates required fields