Diffuse Large B-Cell Lymphoma Lawsuit Over Roundup Risks By School Maintenance Worker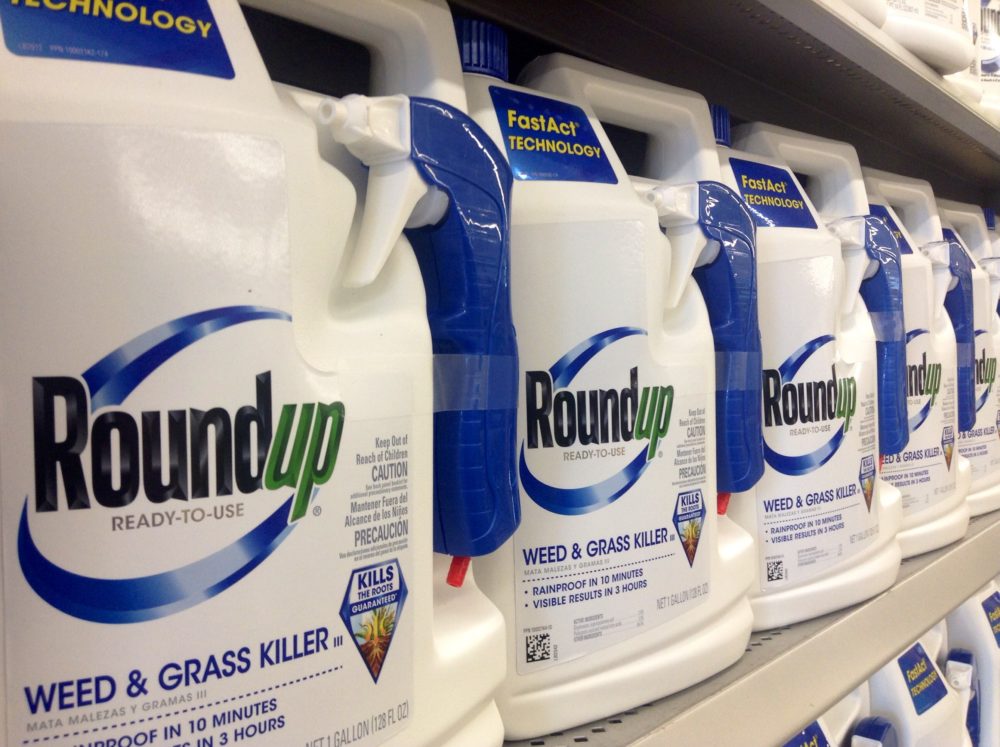 August 30, 2017
By: Irvin Jackson
A school maintenance worker alleges he developed diffuse large B-cell lymphoma from spraying Roundup on athletic fields, playgrounds and other school property, according to allegations raised in a product liability lawsuit filed last week against Monsanto.
The complaint (PDF) was filed by James Suding in the U.S. District Court for the Eastern District of Missouri on August 24, indicating that the manufacturer of the popular weedkiller failed to provide adequate warnings and safety precautions, and disseminated false and misleading information about the potential Roundup risks.
Suding indicates that he was exposed to Roundup regularly starting in 1999, as part of his work as a school maintenance supervisor. The lawsuit indicates that Suding followed all of the safety and precautionary warnings provided by Monsanto. However, in September 2013, he was diagnosed with large B-cell lymphoma, which is a type of non-Hodgkins lymphoma that has been linked to glyphosate and other ingredients contained in the weedkiller.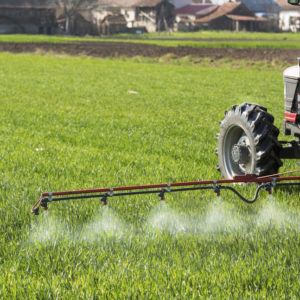 Like other consumers, Suding indicates that he was unaware of the link between Roundup and cancer until 2015, when the World Health Organization's International Agency for Research on Cancer (IARC) determined that glyphosate contained in the weedkiller is likely a cancer-causing agent.
The case joins a growing number of Roundup lawsuits filed throughout the United States, typically involving individuals diagnosed with large B-cell lymphoma or other forms of non-Hodgkin's lymphoma following regular and consistent exposure to the glyphosate-based weedkiller. The plaintiffs allege that the manufacturer recklessly promoted Roundup and pushed greater and greater use of the chemical, without disclosing the potential health risks.
Suding and other plaintiffs allege that they may have avoided a diagnosis of non-Hodgkin's lymphoma or other cancers if they had been warned about the Roundup risks, as safety precautions could have been taken or other products could have been used to control the growth of weeds.
"Rather than performing appropriate tests, Defendants relied upon flawed industry supported studies designed to protect Defendants' economic interests rather than Plaintiff and the consuming public," the lawsuit states. "Despite their knowledge that Roundup was considerably more dangerous than glyphosate alone, Defendants continued to promote Roundup as safe."
With similar questions of fact and law raised in hundreds of complaints filed throughout the federal court system, Suding's case will be consolidated as part of a federal multidistrict litigation (MDL), which has been centralized before U.S. District Judge Vince Chhabria in the Northern District of California, for coordinated discovery and pretrial proceedings.
Judge Chhabria has established a bifurcated pretrial schedule, where the first phase will address the issue of causation and evidence to support the link between Roundup and non-Hodgkins lymphoma. Following that phase, a small group of cases may be scheduled for early "bellwether" trials to help gauge how juries may respond to certain evidence and testimony that may be repeated throughout the litigation.
Following the coordinated MDL proceedings, Roundup settlements for individuals diagnosed with diffuse large B-cell lymphoma or other cancers are not reached, each individual case may be set for separate trial dates in U.S. District Courts nationwide in the future.
Robert

September 3, 2017 at 11:01 pm

i worked in aerial application for over 10 years when organophoshates were still around also, we used round up all the time aong with a variety ofnother chemicals . i have never been chked for anything but have wondered if any thing is wrong.

MaryEllen

September 1, 2017 at 6:27 pm

I have NHL ..used Roundup extensively. How do we know these law suits aren't. Scam?
"*" indicates required fields