Diffuse Non-Hodgkin's Lymphoma Lawsuit Filed Over Roundup Use
January 16, 2017
By: Irvin Jackson
A Colorado man alleges he developed diffuse non-Hodgkin's lymphoma from Roundup use over a period of nearly 40 years, according to a lawsuit filed earlier this month against Monsanto over the health risks linked to the popular weedkiller.
The complaint (PDF) was filed by John Holm in the U.S. District Court of Colorado on January 6, indicating Monsanto failed to provide proper warnings and directions about the dangers associated with Roundup use.
Holmes began using Roundup in 1979, and states that he was subsequently diagnosed with diffuse non-Hodgkin's lymphoma, which is also known as diffuse large B-cell lymphoma, an aggressive form of cancer that has been linked to regular and consistent exposure to glyphosate contained in Roundup.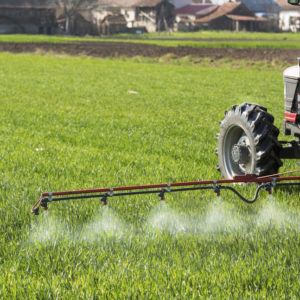 Diffuse large B cell lymphoma accounts for about 30% of newly diagnosed cases of non-Hodgkin's lymphoma in the U.S. every year. The tumors grow and spread rapidly, with symptoms that include swelling in the neck, armpits or groin, night sweats, fevers and weight loss. The overall five-year survival rate is only 58%.
According to the complaint, Holm maintains that he was unaware of the link between Roundup and lymphoma until last year, when the World Health Organization's International Agency for Research on Cancer (IARC) determined that glyphosate contained in Roundup is likely a cancer-causing agent. In particular, the IARC report linked the side effects of Roundup to an increased risk of non-Hodgkins lymphoma.
The case joins a growing number of Roundup lawsuits filed against Monsanto by farmers, landscapers, agricultural workers and others exposed to the weedkiller throughout the United States. Each of the plaintiffs raise similar allegations, indicate that their diagnosis with various forms of non-Hodgkin's lymphoma (NHL) was due to the manufacturer's reckless promotion of Roundup, which pushed greater and greater use of the chemical, without disclosing the potential health risks or providing sufficient safety instructions to minimize exposure.
"The original Roundup, containing the active ingredient glyphosate, was introduced in 1974. Today, glyphosate products are among the world's most widely used herbicides," the lawsuit filed by Holmes states. "For nearly 40 years, consumers, farmers, and the public have used Roundup, unaware of its carcinogenic properties."
Holmes's lawsuit will be consolidated with all other Roundup cases pending in the federal court system, which are centralized before U.S. District Judge Vince Chhabria in the Northern District of California, for coordinated discovery and pretrial proceedings. Following coordinated proceedings before Judge Chhabria, if Roundup settlements or another resolution for the cases are not reached, each individual complaint may be remanded back to the federal courts where it was originally filed for an individual trial date.
"*" indicates required fields