Digitek Lawsuits Selected for First Trials in Federal MDL
December 04, 2009
By: AboutLawsuits
Five Digitek overdose lawsuits have been selected to serve as "bellwether" cases that will lead the way for hundreds of cases filed against Actavis Totowa and distributors of their generic heart drug over deaths and other injuries allegedly caused by oversized pills that were recalled in April 2008.
An order identifying the bellwether cases was issued on November 24 by Chief Judge Joseph R. Goodwin, of the U.S. District Court for the Southern District of West Virginia, where all federal Digitek recall lawsuits are consolidated for pretrial litigation.
The lawsuits selected for early trials are commonly referred to as bellwether cases, as they are selected by the parties and the court to help gauge how jurors will respond to evidence presented throughout cases in the litigation.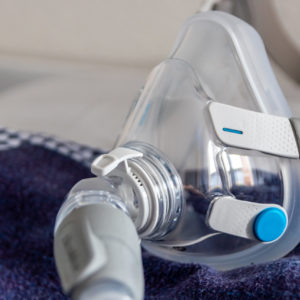 Did You Know?
Millions of Philips CPAP Machines Recalled
Philips DreamStation, CPAP and BiPAP machines sold in recent years may pose a risk of cancer, lung damage and other injuries.
Learn More
The five cases selected for the first Digitek trial dates include:
David Kelch et al., v. Actavis Totowa, LLC et al., 2:08-cv-01282
William J. Young et al., v. Actavis Totowa, LLC et al., 2:09-cv-00498
Jacquelyn K. Fox et al., v. Actavis Totowa, LLC et al., 2:09-cv-00389
Karen Sheahan, et al., v. Actavis Group, et al., 2:08-cv-01051
Scottie Vega et al., v. Actavis Group hf., et al., 2:09-cv-00768
No trial dates were set, but it is expected that the trials will not begin until at least late 2010, since attorneys have until at least August 31, 2010 to take depositions from various experts and witnesses.
Digitek, which is a generic version of digoxin, is used to treat congestive heart failure, abnormal heart rhythms, atrial flutter and atrial fibrillation. The medication is extremely dose-specific with a narrow therapeutic index. If too little of drug is prescribed it can be ineffective, and if too much is prescribed it can lead to a Digitek overdose, where the drug builds up in the system. This can result in a serious and potentially life-threatening condition known as digoxin toxicity.
In April 2008, Actavis Totowa issued a Digitek recall for all lots of their heart drug, after it was discovered that some tablets may have been commercially released that were twice as thick as they were supposed to be. This could expose thousands of users to a risk of digoxin overdose or poisoning.
Symptoms of a Digitek overdose could include vomiting, nausea, dizziness, confusion, vision problems, palpitations, low blood pressure, bradycardia and cardiac instability.
According to a December 2008 report released by the non-profit Center for Public Justice, at least 667 Digitek overdose deaths throughout the United States were reported to the FDA between April 2008 and June 2008.
Hundreds of lawsuits have been filed in federal court following the Digitek recall. Those lawsuits have been consolidated in a multidistrict litigation (MDL) before Judge Goodwin to be coordinated for pretrial litigation.
Edi

March 25, 2012 at 10:35 am

Left WV after wife passed away in 09, had fordarwed all medical records and pharmacy info to attourney while we lived in West Virginia. After her death at 54, I relocated to Nevada and lost contact with attourney. Wifes name Diana Jersey, the medication created many problems and falls how can I find out what is going on? Her name was Diana Jersey, dob. 10/05/1954

Helen

January 17, 2012 at 10:38 pm

I was on a list of 23 patients claiming effects from digitek overdose or poisoning. After months of giving unused medication, time, dates, complaints made to doctors, time spent in ER, surgeries, eye surgery and complications, because there was no blood work before the notification of the overdosage, my case was dismissed. There was a lab work which was taken after I quite taking the medication,[Show More]I was on a list of 23 patients claiming effects from digitek overdose or poisoning. After months of giving unused medication, time, dates, complaints made to doctors, time spent in ER, surgeries, eye surgery and complications, because there was no blood work before the notification of the overdosage, my case was dismissed. There was a lab work which was taken after I quite taking the medication, because of the scare and 5 days before surgery. The attorney knew I had quit taking digitek because I gave him unused meds. I was told the doctor said I never complained, but the his paperwork was never given to me, even after I asked for it. I googled comments to the internet which can be read. I wonder if any patients received a settlement. Someone with a heart promblem and have to deal with overdose of medicine, doctors not explaing all events and attorneys not dealing properly with a heart patient is heart breaking....Really!!!

arturo

May 20, 2010 at 11:08 am

HELLO I WAS TAKEN THE DIGITEK FOR A LONG TIME I FELT SO SICK I HAD DIZZINNESS LOW BLOOD PRESSURE AND ALOT MORE I STILL HAVE THE DIGITEK BOTTLE
"*" indicates required fields