Digoxin Linked to Increased Risk of Death in A-Fib Patients: Study
November 25, 2014
By: Irvin Jackson
Yet another study raises concerns about side effects of digoxin, a popular heart drug, indicating that some users of the medication may face an increased risk of death.
According to findings published in the medical journal Circulation: Arrhythmia and Electrophysiology on November 20, which is at least the third study this year to highlight potential digoxin risks, researchers indicate that atrial fibrillation patients may face an increased risk of death and hospitalization while using the drug.
Researchers from a number of universities in New England and California, as well as researchers from Kaiser Permanente, looked at data from a retrospective cohort study known as the AnTicoagulation and Risk factors in Atrial fibrillation-Cardiovascular Research Network (ATRIA-CVRN), which was conducted by Kaiser Permanente Northern and Southern California.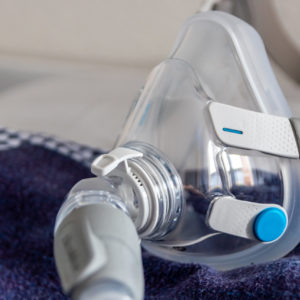 Did You Know?
Millions of Philips CPAP Machines Recalled
Philips DreamStation, CPAP and BiPAP machines sold in recent years may pose a risk of cancer, lung damage and other injuries.
Learn More
The study looked at data on 14,787 patients, examining the association between new digoxin use and the risk of death and hospitalization. Researchers found that patients suffering from atrial fibrillation faced a 71% higher risk of death and a 63% higher risk of hospitalization when they were given digoxin.
Similar conclusions have been raised in several prior studies that examined the link between digoxin and death.
In September, researchers from Duke University found that digoxin increased the risk of death by 22% in patients with atrial fibrilliation. That study was presented at a conference in Barcelona, and researchers said that there need to be extensive randomized clinical trials to determine the risks and benefits of digoxin.
The Duke University study came on the heels of findings published in the Journal of the American College of Cardiology in August, which found those prescribed digoxin were 26% more likely to die over the next four years. That translated to 95 deaths per 1,000 person-years for those given digoxin, compared with 67 per 1,000 person-years among those not given the heart drug.
Researchers from the United Kingdom came to similar conclusions in a study published in the European Heart Journal in November 2012, examining data on 4,000 patients. The study found that there was a 41% increased risk of death among AF patients given the digoxin.
In a study published in June 2010, side effects of digoxin were linked to an increased risk of death among patients undergoing dialysis treatment, with the findings suggesting that the risk was dose-related, with higher rates of death found among dialysis patients given hire doses of the drug.
More recently, a study published in the medical journal Circulation: Cardiovascular Quality and Outcomes in September 2013, found that heart failure patients given digoxin were more likely to die than other patients.
Digoxin is commonly used to treat congestive heart failure, abnormal heart rhythms, atrial flutter and atrial fibrillation.  The medication is extremely dose-specific with a narrow therapeutic index.
If too little of drug is prescribed it can be ineffective, and if too much is prescribed, it can lead to a digoxin overdose, where the drug builds up in the system. This can result in a serious and potentially life-threatening condition known as digitalis toxicity.
In April 2008, Actavis Totowa issued a Digoxin recall for all lots of its generic version, Digitek, after it was discovered that some tablets may have been commercially released that were twice as thick as they were supposed to be. The error potentially exposed thousands of users to a risk of digoxin overdose or poisoning.
According to a December 2008 report released by the non-profit Center for Public Justice, the FDA received reports of at least 667 digoxin overdose deaths tied to the recalled pills between April 2008 and June 2008.
"*" indicates required fields