Direct Filing of Hernia Mesh Lawsuits Permitted in Ethicon Physiomesh MDL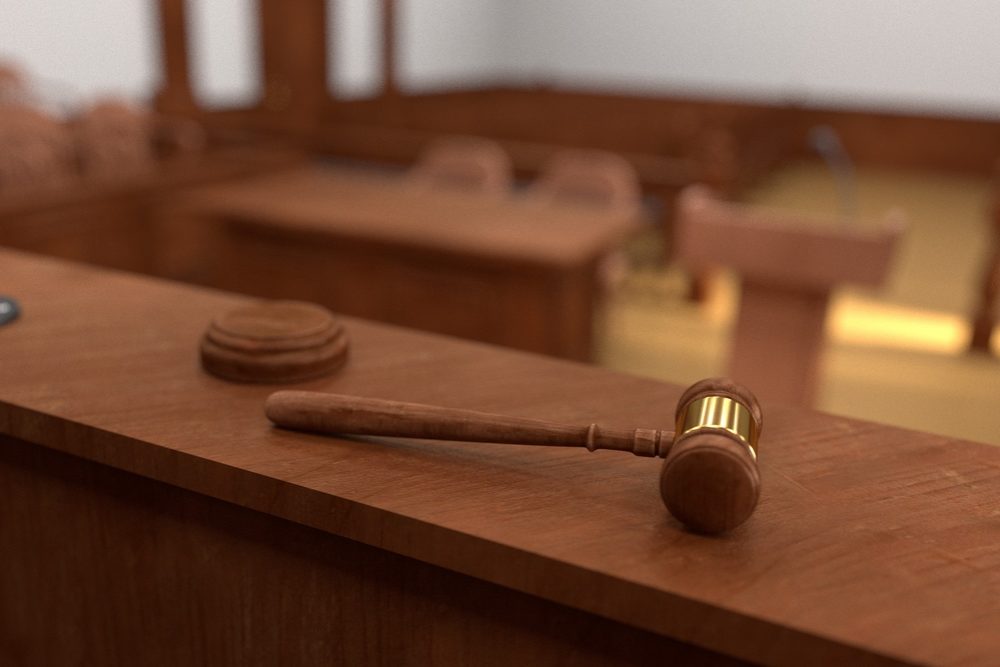 September 05, 2017
By: Austin Kirk
The U.S. District Judge appointed to preside over all federal hernia mesh lawsuits involving the Ethicon Physiomesh patch has approved new procedures, which will allow the direct filing of new cases directly into the recently established multidistrict litigation (MDL) in the Northern District of Georgia, where the litigation has been centralized for coordinated discovery and pretrial proceedings.
In June 2017, the U.S. Judicial Panel on Multidistrict Litigation (JPML) transferred all Ethicon Physiomesh lawsuits filed in various federal courts nationwide to U.S. District Judge Richard Story in Georgia, to reduce duplicative discovery into common issues in the cases, avoid conflicting pretrial rulings from different judges and to serve the convenience of parties, witnesses and the courts.
As additional complaints are filed in different U.S. District Courts, they will also be transferred to the Northern District of Georgia for coordinated management. However, Judge Story has recently approved the direct filing of new cases in the Ethicon Physiomesh MDL, which will avoid the delay involved in transferring the claims and streamline the process for bringing additional lawsuits.
In a Practice and Procedure Order (PDF) issued on August 22, Judge Story directed the plaintiffs to file a Master Complaint by September 12, which will outline all of the allegations against the manufacturer of the hernia mesh. A Short Form Complaint will then be developed, where each individual plaintiff may adopt certain claims against Johnson & Johnson and it's Ethicon subsidiary, which can then be directly filed in the MDL.
While there are currently only about 100 cases pending the federal court system, as lawyers continue to review potential claims for individuals who have experienced complications following hernia repair, it is ultimately expected that several thousand cases will be filed over problems with Ethicon Physiomesh.
Each of the complaints raise similar allegations, indicating that design and manufacturing defects associated with Ethicon Physiomesh caused plaintiffs to suffer painful and debilitating complications, often resulting in the need for additional surgery to remove the hernia mesh.
Ethicon Physiomesh was introduced in March 2010, containing an absorbable film coating on each side of a polypropylene mesh, which was designed to help the patch incorporate into the body and minimize inflammation. However, the hernia mesh was recalled last year, after a higher-than-expected number of individuals required revision surgery due to problems with the design.
As part of the coordinated MDL proceedings, it is expected that a small group of Ethicon Physiomesh cases will be selected for a "bellwether" process, which is designed to help the parties gauge relative strengths and weaknesses of their claims. Through a unified short-form complaint, parties are able better able to identify representative cases.
Following any bellwether trials in the MDL, if the parties fail to reach hernia mesh settlements for individuals who had an Ethicon Physiomesh patch fail, each individual complaint may be transferred back to the U.S. District Court where it originally would have been filed for a future trial date.
Linda

September 13, 2017 at 12:43 pm

Had hernia mesh put in 2005. Excruciating pain and feels like they left scissors in me.

Elora

September 8, 2017 at 10:15 pm

I had several heria mesh surgery's my last surgery took place in 2009 the mesh I'd failure is causing termenduose pain I also have irratable bowl syndrome total surgery's around 11 had a series of 7 emergency surgery's in six days time have multiple completions and endure sever pain am not looking for ward to surgery again

Stephen

September 8, 2017 at 12:33 pm

I had my surgery August 21st 2015 September 1st 2015 a seroma appeared had to get it drained four or five times now I'm miserable I have to watch what I do I can't eat it hurts to eat my stomach so Twisted can't bend over I get crippling pains if I sit up too long it hurts so bad it's miserable been to the hospital several times for it several tests feels like the hernia is coming back and it's ri[Show More]I had my surgery August 21st 2015 September 1st 2015 a seroma appeared had to get it drained four or five times now I'm miserable I have to watch what I do I can't eat it hurts to eat my stomach so Twisted can't bend over I get crippling pains if I sit up too long it hurts so bad it's miserable been to the hospital several times for it several tests feels like the hernia is coming back and it's right in my sternum area

Arlene

September 7, 2017 at 12:22 pm

I had mesh implanted in 2004 I have bouts of excruciating pain which doubles me over, I have been diagnosed with irritable bowel syndrome, dyseria, diverticulitis disease, hiatel hernia, was hospitalized in Oct for 3 days for leukocytes, the hospital destroys records after 7 yrs so I am unable to retain the records from that year
"*" indicates required fields