Direct-to-Consumer Drug Commercials Often Misleading: Study
September 26, 2013
By: Irvin Jackson
According to the findings of new research, most of the commercials seen on television for medications are misleading, with about one out of every 10 containing false statements.  
In a study published this month in the Journal of General Internal Medicine, researchers from the Dartmouth Institute for Health Policy found that six out of every 10 direct-to-consumer drug advertisements shown on television provide false or misleading information, including both prescription and over-the-counter drugs commercials aimed consumers.
Researchers looked at drug ads from 2008 through 2010, which aired during the nightly news on major networks. Only 33% of the commercials consisted entirely of statements that were objectively true. However, 57% contained claims that were potentially misleading and 10% made outright false statements, according to the report.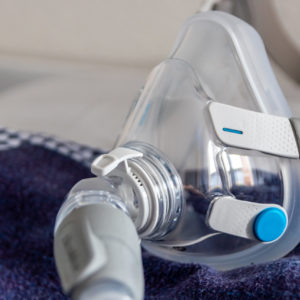 Did You Know?
Millions of Philips CPAP Machines Recalled
Philips DreamStation, CPAP and BiPAP machines sold in recent years may pose a risk of cancer, lung damage and other injuries.
Learn More
Commercials for prescription drugs tended to be slightly more accurate and made fewer false statements than those for over-the-counter drugs, the researchers found. When over-the-counter ads were looked at separately, the number of misleading or false claims jumped to 80%.
"Healthcare consumers need unrestricted access to high-quality information about health, but these TV drug ads had misleading statements that omitted or exaggerated information," lead researcher Adrienne E. Faerber, of The Dartmouth Institute for Health Policy & Clinical Practice, said in a press release. "These results conflict with arguments that drug ads are helping inform consumers."
The researchers point out that some of the differences in prescription and non-prescription drug advertising may be due to regulations. Prescription drug advertising is overseen by the FDA, but over -the-counter drug ads are regulated by the Federal Trade Commission (FTC). The agencies have different definitions for what constitutes a false or misleading claim.
While a number of different pharmaceutical companies were found to provide misleading advertisements, Bayer Healthcare has repeatedly got itself into hot water in recent years over television commercials for prescription drugs.
Bayer has been warned at least three times by the FDA, in 2003, 2008 and 2009, over problems with Yasmin or Yaz birth control pill advertisements. The drug maker has been cited for misleading the public through the use of ads that overstated the efficacy and benefits of Yaz and Yasmin, while minimizing serious risks associated with the drug.
In 2009, Bayer was forced to run a $20 million corrective advertising campaign to address problems with Yaz advertisements that stressed the potential benefits in treating acne and symptoms of PMS, while minimizing the potential risk of blood clots. The ads were found to be in violation of a 2007 agreement Bayer made with the FDA after earlier deceptive advertising campaigns. For the next several years, Bayer was required to submit any future Yaz advertisements in the United States to the FDA for approval before they are aired.
Bayer now faces thousands of Yaz lawsuits and Yasmin lawsuits by women, or the families of women who died while taking the pills. All of the complaints claim that the company failed to adequately warn doctors and patients of the health risks of the Yaz and Yasmin oral contraceptives. The drug maker has paid out at least $1.4 billion to settle claims of injury due to blood clots and gallbladder injuries and, despite the massive Yaz and Yasmin settlements, still faces several thousand product liability lawsuits that have not yet been settled.
Many critics of direct-to-consumer advertisements for prescription medications argue that the commercials inappropriately encourage individuals to contact their doctors and ask for certain brand name drugs, leading to increases in prescription therapy when alternative treatments or life-style changes may be a more appropriate first line course.
A recent study published in the Journal of General Internal Medicine highlighted how advertisements for statin-based cholesterol drugs increase use of the medications among individuals with relatively low risk of heart disease, which the blockbuster drugs are designed to prevent, yet individuals at a higher risk for heart disease often ignore the advertisements.
Amid aggressive advertising, statin medications like Lipitor, Zocor and Crestor have become the most widely used medications in the United States, generating more than $15 billion in combined annual sales. The findings came amid rising concerns about the safety and effectiveness of the medications, including a growing number of Lipitor lawsuits that allege Pfizer has withheld important information from consumers about the impact of the medication on blood glucose levels.
"*" indicates required fields