Health Officials Asks Parents Not to Bring Unvaccinated Children To Disneyland After Measles Outbreak
January 23, 2015
By: Irvin Jackson
The number of measles cases linked to California Disney theme parks continues to rise, with 59 cases now identified, including at least five employees of Disneyland. As a result, California health officials are asking parents not to bring their children to the theme park if they have not been vaccinated against measles. 
The Disneyland measles outbreak was first seen among visitors to the California theme park in December, with at least 42 of the cases involving individuals who were at the parks. However, health officials indicate that a growing number of cases are being identified among individuals with no link to the park, which may be a result of secondary exposure, according to California Department of Public Health (CDPH) officials.
Dr. Gil Chavez, state epidemiologist and deputy director of the CDPH center of infectious diseases, told parents with unvaccinated children that it was probably safer to stay away from the parks, but that they were safe for those who vaccinated their children.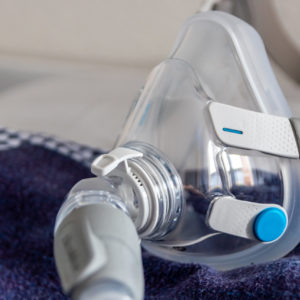 Did You Know?
Millions of Philips CPAP Machines Recalled
Philips DreamStation, CPAP and BiPAP machines sold in recent years may pose a risk of cancer, lung damage and other injuries.
Learn More
"Measles is not a trivial illness. Measles can be very serious, with devastating complications," Dr. Chavez said in a January 21 teleconference. "The great majority of measles cases during this outbreak have occurred among individuals who were not vaccinated."
While Chavez noted that most of the unvaccinated children who got infected were intentionally left unvaccinated by their parents, some children just have not been able to be vaccinated yet, due to their age. He recommended that children who cannot be vaccinated, such as those under 12 months of age, also not be taken to the park.
Chavez noted that the vaccination for measles is safe and effective, and urged all parents with children of vaccination age to get their children vaccinated.
Disney officials said that five Disneyland employees were among those diagnosed with measles, three of whom have already recovered. Other employees who came into contact with infected employees are being tested and are being placed on paid leave until medically cleared. Some have already been cleared to return to work.
Measles is a highly contagious virus that lives in an infected person's nose and throat mucus. The infection can be spread by simply being near someone, due to its airborne ability to spread. Other common ways for the virus to spread are by individuals coughing or sneezing in the general direction of other or onto commonly touched areas.
Symptoms of the virus can take from 7 to 18 days to show before knowing you have the virus. Those symptoms can include high fever, runny nose, sneezing, sore throat, hacking cough, and in some cases the lymph nodes in the neck may swell. Other symptoms can include diarrhea and sore red eyes. As the previously mentioned symptoms start to dissipate, the second phase of symptoms consists of a red rash that covers the entire body including bumps inside the infected individual's mouth.
Measles has been nearly wiped out in the U.S., health experts say, but is now making a comeback due to anti-vaccination fears and rhetoric. According to the U.S. Centers for Disease Control and Prevention (CDC), last year there were at least 644 cases of measles in the U.S., associated with 23 outbreaks. It was the most cases recorded since measles was declared effectively eliminated in the U.S. in 2000.
The Disney measles outbreak was first identified on January 7. California health experts say that anyone exposed during a trip to Disney Land or Disney California Adventure Park during the time period they believe measles was being spread would have shown symptoms by January 10. No cases have been linked to visits to the parks after December 20.
Disney officials say the outbreak has not noticeably affected park attendance.
"*" indicates required fields