Disneyland Measles Outbreak Linked to More than 50 Illnesses in 4 States
January 20, 2015
By: Irvin Jackson
An outbreak of measles among visitors last month to Disneyland in California has spread to include more than 50 people in four U.S. states and Mexico, primarily involving unvaccinated children. 
According to the latest report by California health officials and others, at least 45 cases of measles have been identified in California, three cases in Utah, two cases in Washington, one case in Colorado and one case in Mexico. The vast majority of cases, which continue to rise, have been linked to visits to Disney theme parks in California between December 17 and December 20, 2014.
Measles is a highly contagious virus that lives in an infected person's nose and throat mucus. The infection can be spread by simply being near someone, due to its airborne ability to spread. Other common ways for the virus to spread are by individuals coughing or sneezing in the general direction of other or onto commonly touched areas.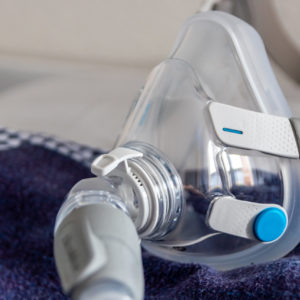 Did You Know?
Millions of Philips CPAP Machines Recalled
Philips DreamStation, CPAP and BiPAP machines sold in recent years may pose a risk of cancer, lung damage and other injuries.
Learn More
Symptoms of the virus can take from 7 to 18 days to show before knowing you have the virus. Those symptoms can include high fever, runny nose, sneezing, sore throat, hacking cough, and in some cases the lymph nodes in the neck may swell. Other symptoms can include diarrhea and sore red eyes. As the previously mentioned symptoms start to dissipate, the second phase of symptoms consists of a red rash that covers the entire body including bumps inside the infected individual's mouth.
The Disney measles outbreak was first identified on January 7. California health experts say that anyone exposed during a trip to Disney Land or Disney California Adventure Park during the time period they believe measles was being spread would have shown symptoms by January 10. No cases have been linked to visits to the parks after December 20.
Vaccination Fears Helped Outbreak Spread, Experts Say
Health experts note that the virus has spread mainly through international travelers and residents of the U.S. who have not gotten their children vaccinated, either because they were too young or because of fear of vaccination side effects, which most health officials say are unfounded.
Measles has been nearly wiped out in the U.S., health experts say, but is now making a comeback due to anti-vaccination fears and rhetoric. According to the U.S. Centers for Disease Control and Prevention (CDC), last year there were at least 644 cases of measles in the U.S., associated with 23 outbreaks. It was the most cases recorded since measles was declared effectively eliminated in the U.S. in 2000.
"Measles is a highly contagious airborne disease; nothing could have been done to prevent this outbreak given that measles is present in many parts of the world, and there are susceptible people in the United States," according to the California Department of Public Health (CDPH). "The only way to prevent measles is through immunization, and this outbreak is a reminder that measles is just a plane ride away from the United States."
On Monday, Kaiser Permanente released a report on a study that identified geographic clusters of people in Northern California who had opted out of vaccinations. Experts say the study correlates closely with areas hit by the measles outbreak. The findings were published in the medical journal Pediatrics.
The study looked at both underimmunization, where children did not get the full 17 shots in the first two years recommended by the CDC, and immunization refusal, where parents outright refuse to get their children protected against a battery of diseases due to fear of vaccine side effects.
The first geographic cluster identified by the Kaiser Permanente study is in the East Bay area, including Alemeda, which has 16 cases and is the largest cluster of measles cases linked to the Disney outbreak.
The data was gathered from Kaiser Permanente's electronic records system.
"Everyone in the Kaiser Permanente health care system has access to vaccines, and since childhood vaccination is covered by insurance, financial barriers are not an issue," Dr. Tracy Lieu, the study's lead author, said in a press release. "Our findings raise awareness that there may be communities where parents have more vaccine hesitancy and may be interested in more information or more in-depth conversations with their children's doctors."
"*" indicates required fields